I have a few "meh" images from the Jungle Cruise, might as well get them out of the way today! Tune in tomorrow for something more interesting.
Look there! Some friendly natives are waving spears and shields at us in a show of welcome. One of them even tried to give me his spear by tossing it toward me. That's mighty neighborly of him; it makes me wish I had brought some of my famous snickerdoodles to share (they're dee-lish). Still, the guy next to me caught the spear with his throat, which is a pretty neat trick. Now he's flopping around like some kinda funny fish.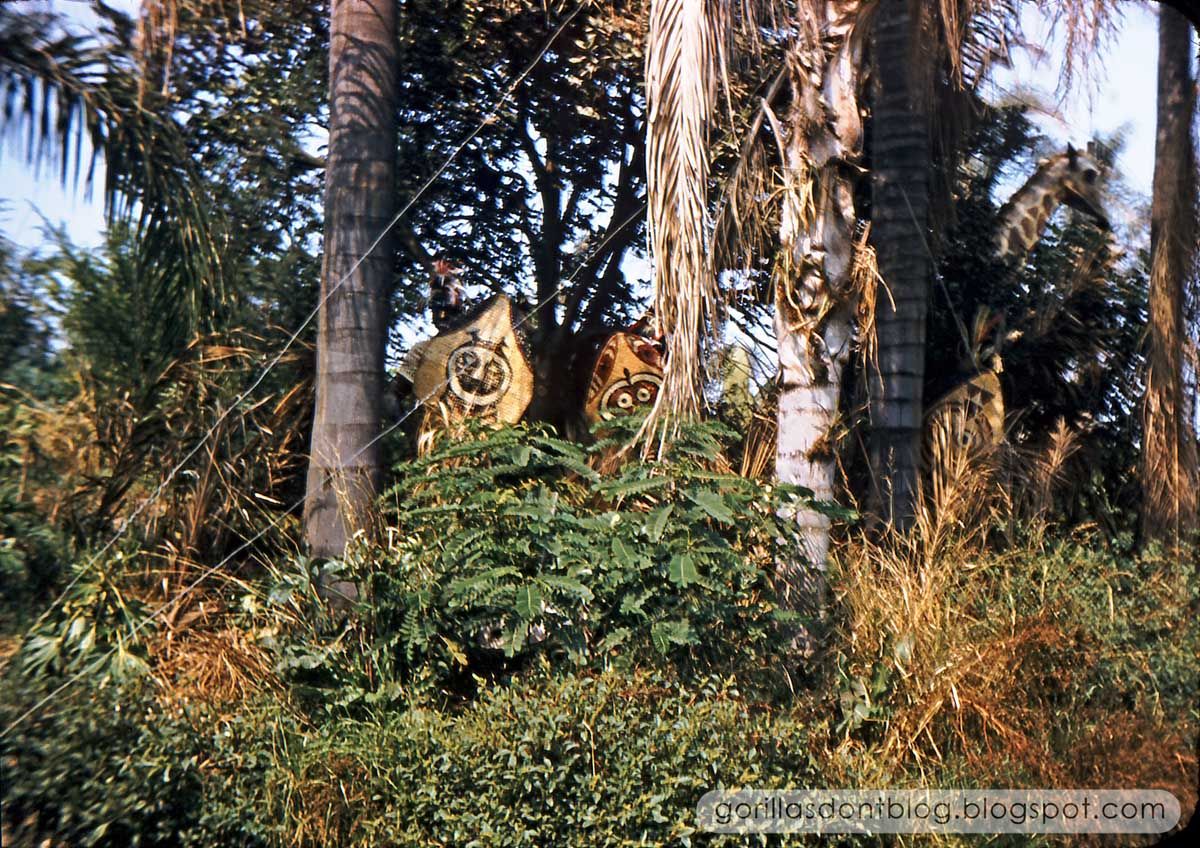 Oh man, another elephant? This is getting to be a problem. One or two are cute, but when there are hundreds of them, let's just say that you'd better own a shovel. Once again, the snickerdoodles would have come in handy - - - elephants hate snickerdoodles.