If I had a dime for every photo that I have that was taken from the Skyway… I'd have a lot of dimes. Today's pictures would have made me 20 cents richer. Try not to be jealous.
The exterior bit of the Alice in Wonderland dark ride was one of the more interesting things to see from above. Looky, a caterpiggle! Soon it will morph into a beautiful blue-green butterfly. The roof of the castle wasn't very pretty though - not that anybody minded. There was plenty of other eye candy to distract. One thing I like about this photo is the way we can see the color and whimsy of Fantasyland come to an abrupt end, and the vast forests of Frontierland's wilderness begin.
Our photographer turned to take this colorful picture of the stern of the pirate ship; it's always nice to see it with its striped sails fully unfurled.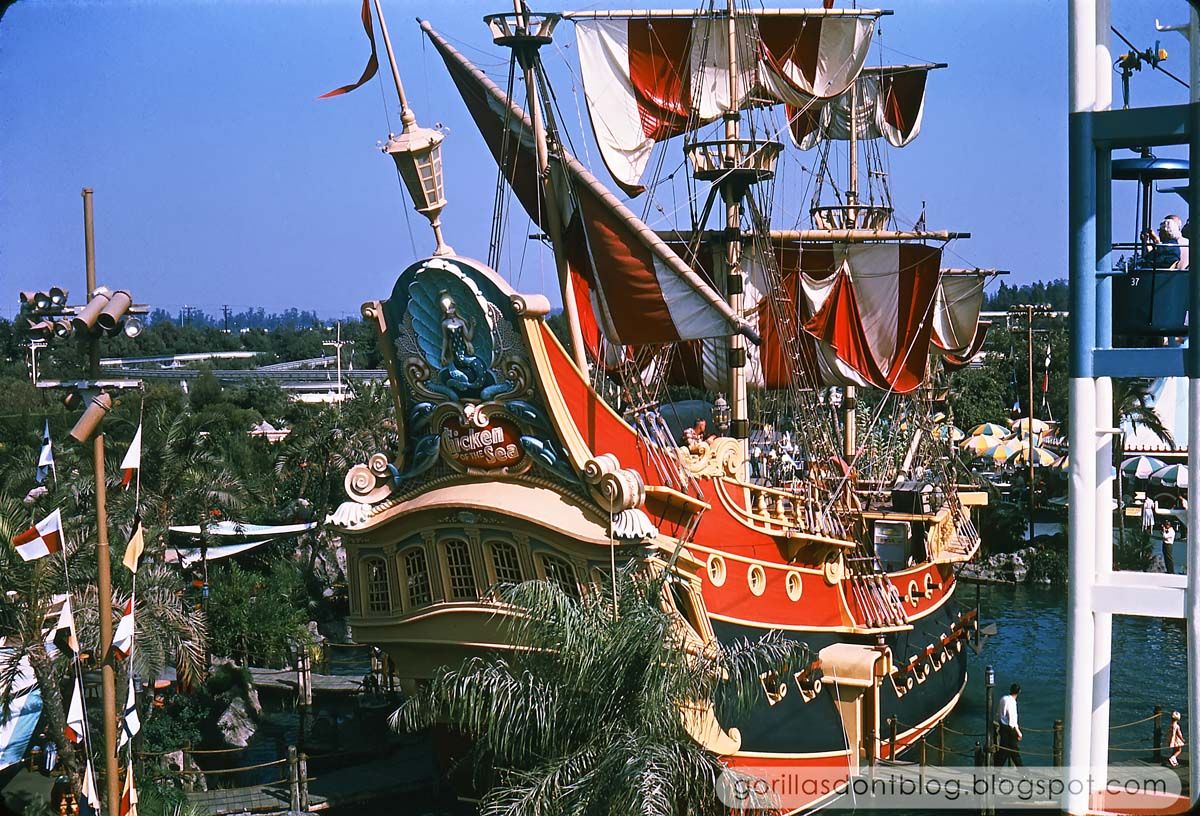 And we even get a pretty good look at the wonderful bas-relief sculpture featuring the Chicken of the Sea mermaid (attended by her tuna friends). Ordinarily I am turned off by unwanted advertisements - I won't buy a shirt if it has a big Nike logo on it, for instance - and yet so many of these vintage Disneyland sponsorships still inspire warm fuzzies for me. Which was the point, I suppose!