There is something so happy about the Dumbo flying elephant attraction at Disneyland, how can you not love it? It has been expanded (going from 10 elephants to 16) and beautified over the years, but the basic ride is still simple and joyful.
I wanna ride the Dumbo with the green hat! Darn, some little lady got there first. I'll get even with her… I won't invite her to my birthday party. She'll be sorry.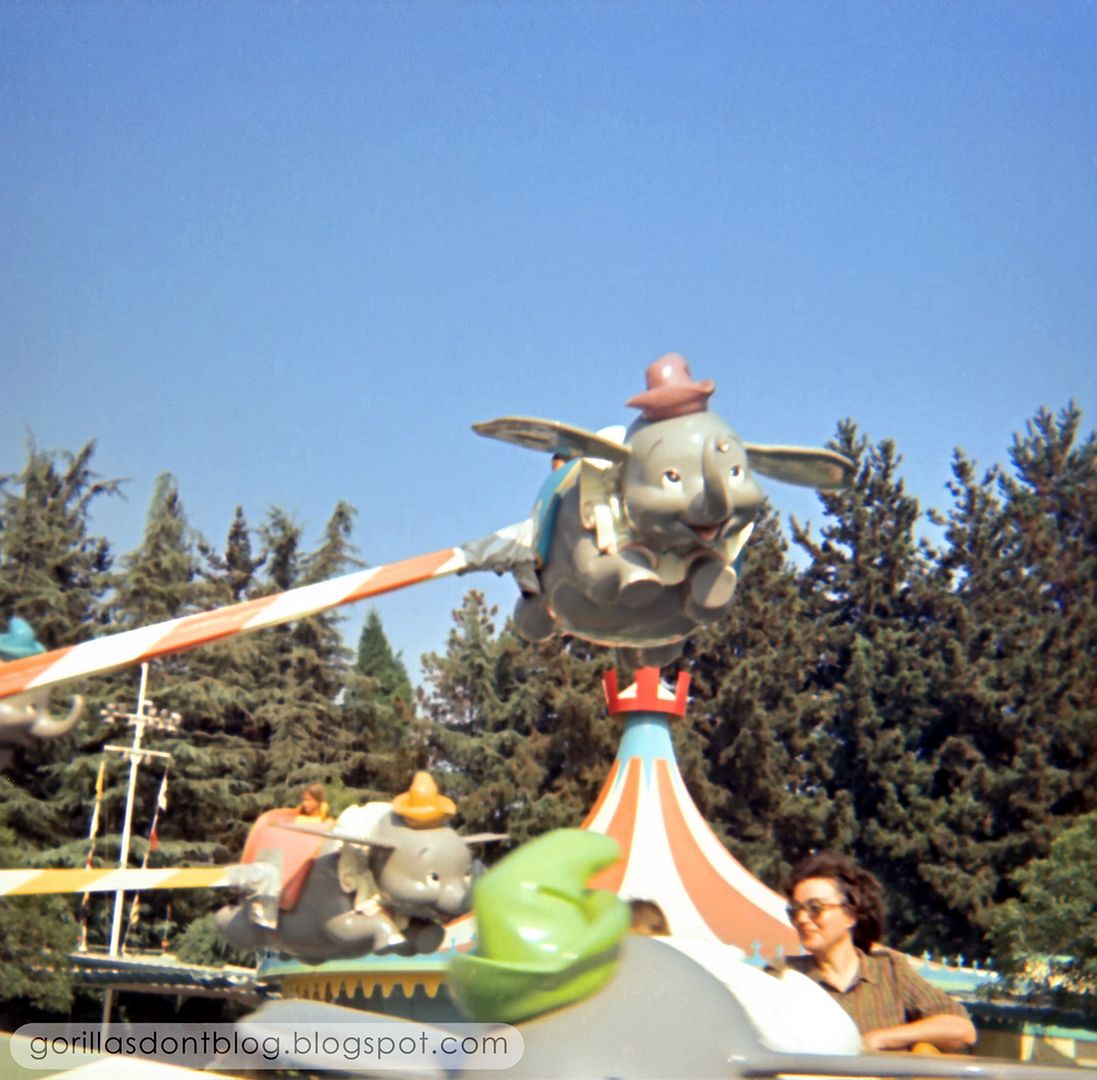 Whenever these were taken (sometime in the mid-1960's), you can see that Dumbo's ears were not hinged anymore. He had perfected the art of riding the thermal updrafts, the same way that a condor does. And like a condor, Dumbo also enjoys eating carrion. It's the circle of life. Notice the Skyway bucket, just launched from the nearby chalet.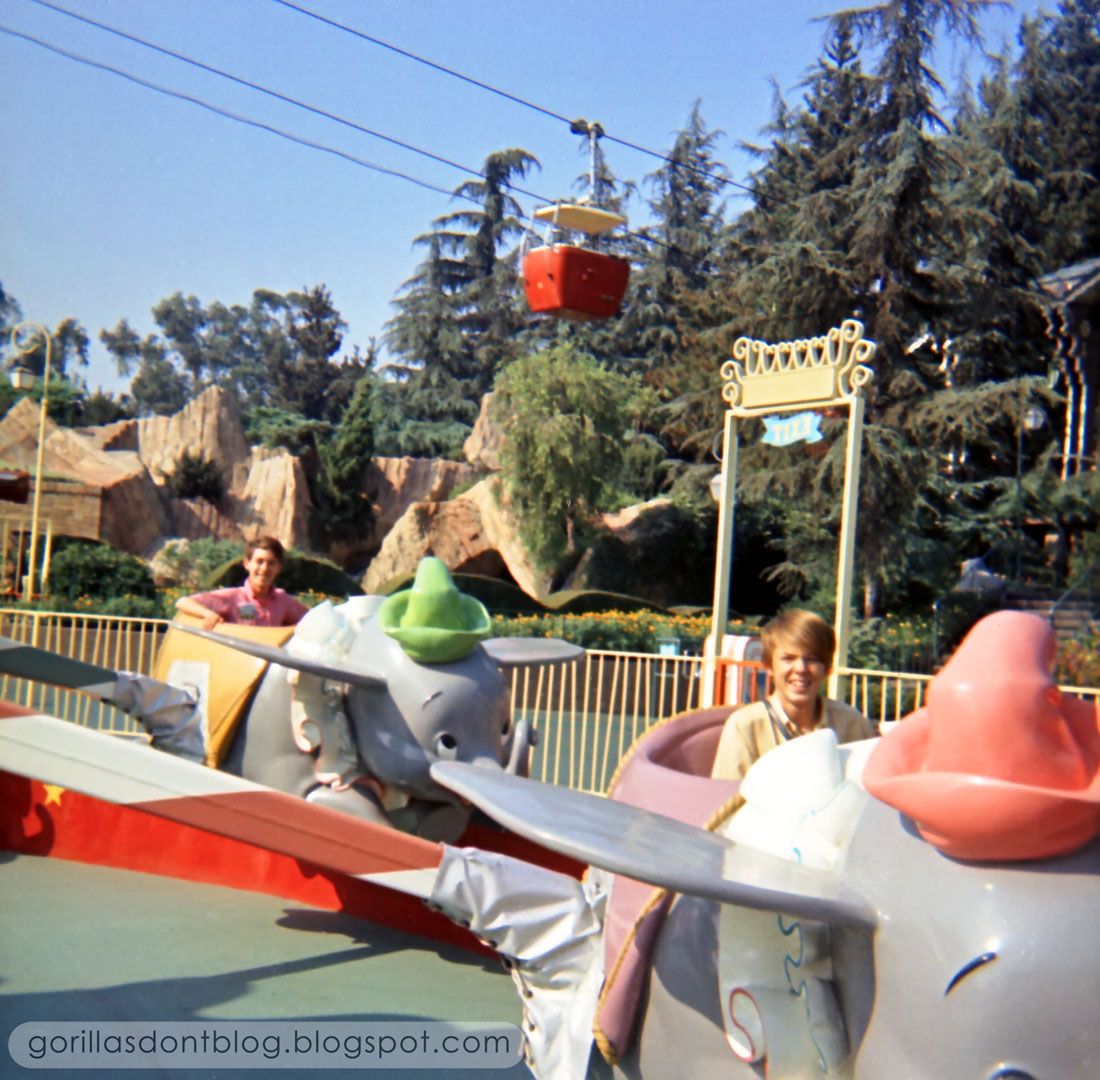 I'm not sure if this photo is from the same day as the other two, but it belongs here anyway. There's Timothy (one of my favorite Disney characters) atop the disco ball. Don't let Dumbo slack off, Timothy! From this elevated vantage point we can see how Fantasyland was separated from Frontierland by a yellow wall. Maybe if the Berlin wall had been painted a cheerful yellow, people wouldn't have complained so much? It is hard to see, but there are a couple of posters on the wall just to the left of the tent (did it serve food? Or sell souvenirs?) and the one we can fully see is for "Pirates of the Caribbean", so we can safely date this one to 1967 or later.