Today I am sharing a trio of orphaned images… some are leftuggies, some were not part of a larger lot. Whatever the case, they are still very nice vintage photos.
Here's a neat and unusual 1957 view of Tomorrowland, taken from one of the old open-air freight cars of the Disneyland Railroad. Ya gots yer Autopia, yer Skyway and Moonliner, and even the Richfield eagle.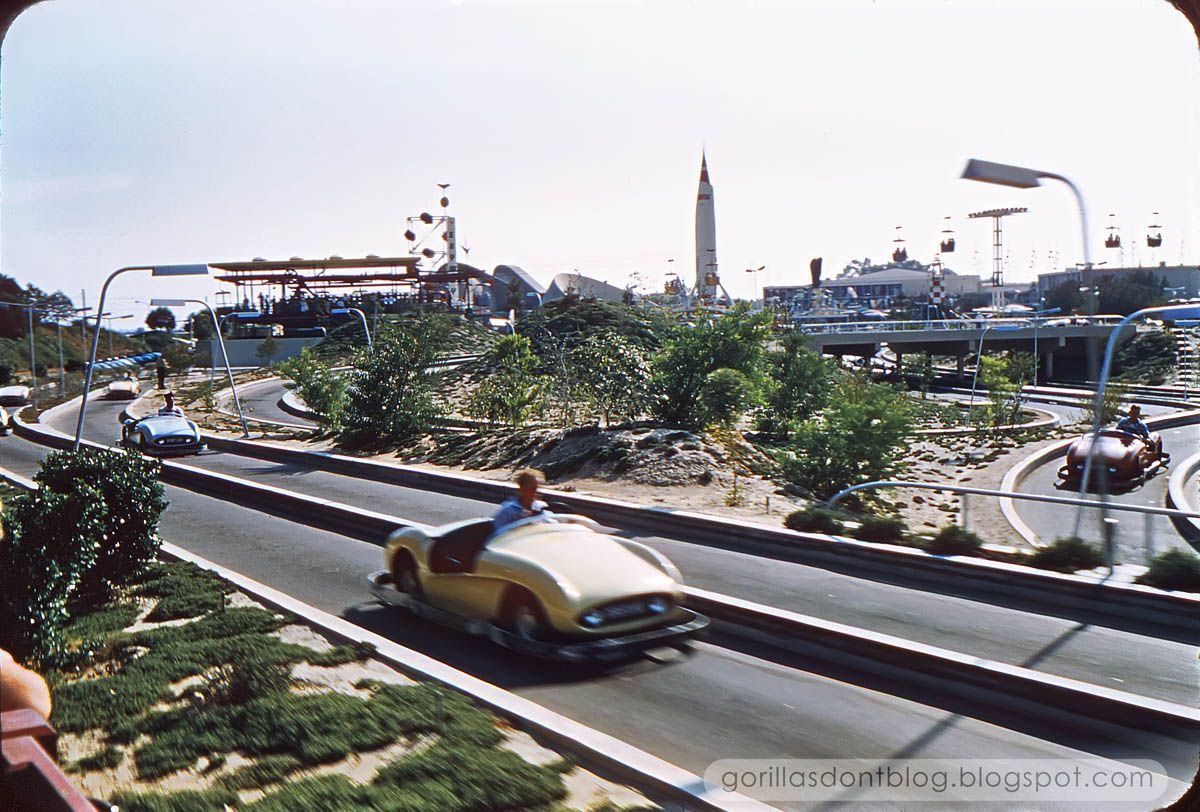 From December 1970 comes this postcard-worthy photo of a Jungle Cruise "naptha launches" (as they were called on an old sign). The river looks placid and inky-black, but we know that it hides crocodiles, hippos, piranhas, and the always-hilarious candiru.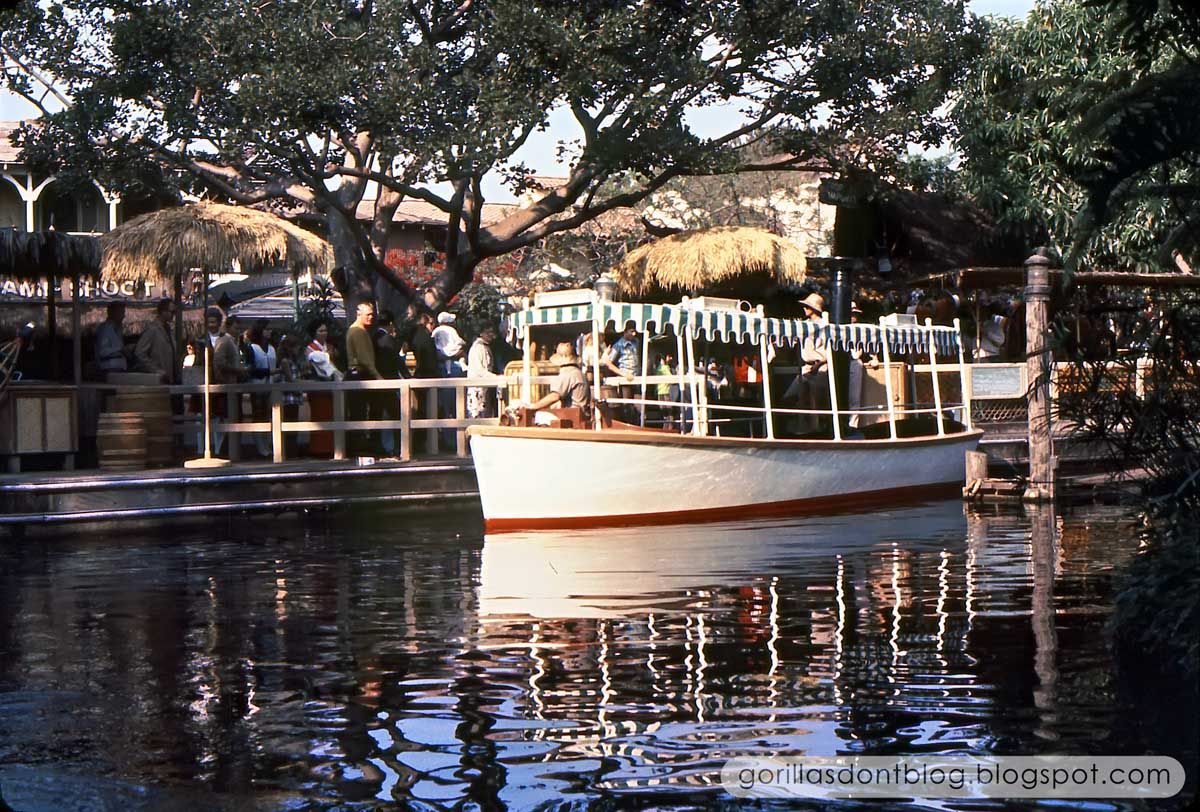 And finally, let's enjoy this colorful August 1958 shot of the Mad Tea Party, with the old "Mr. Toad" façade in the background. The flat, painted awnings and tournament tents were low-budget, but they looked kind of great.