Here are two photos from Frontierland's old "El Zocalo" area; there was the little bandstand where one might see The Gonzalez Trio performing, or you could go to the right where rustic souvenir stands sold wondrous Old West gewgaws. It looks very nice here, with flowers everywhere. If you were wondering what that sign to our right says, I will quote it here:
"In the early days of the Aztecs the focal point of all activity was the marketplace or El Zocalo. All roads led to El Zocalo and people for miles around brought baskets, pottery, glass and other wares to sell. During the development of the great southwest before the Gadsden Purchase, and down through the years the custom of El Zocalo has been preserved… and here in El Zocalo of Frontierland you will find the quaint and colorful products of Mexico".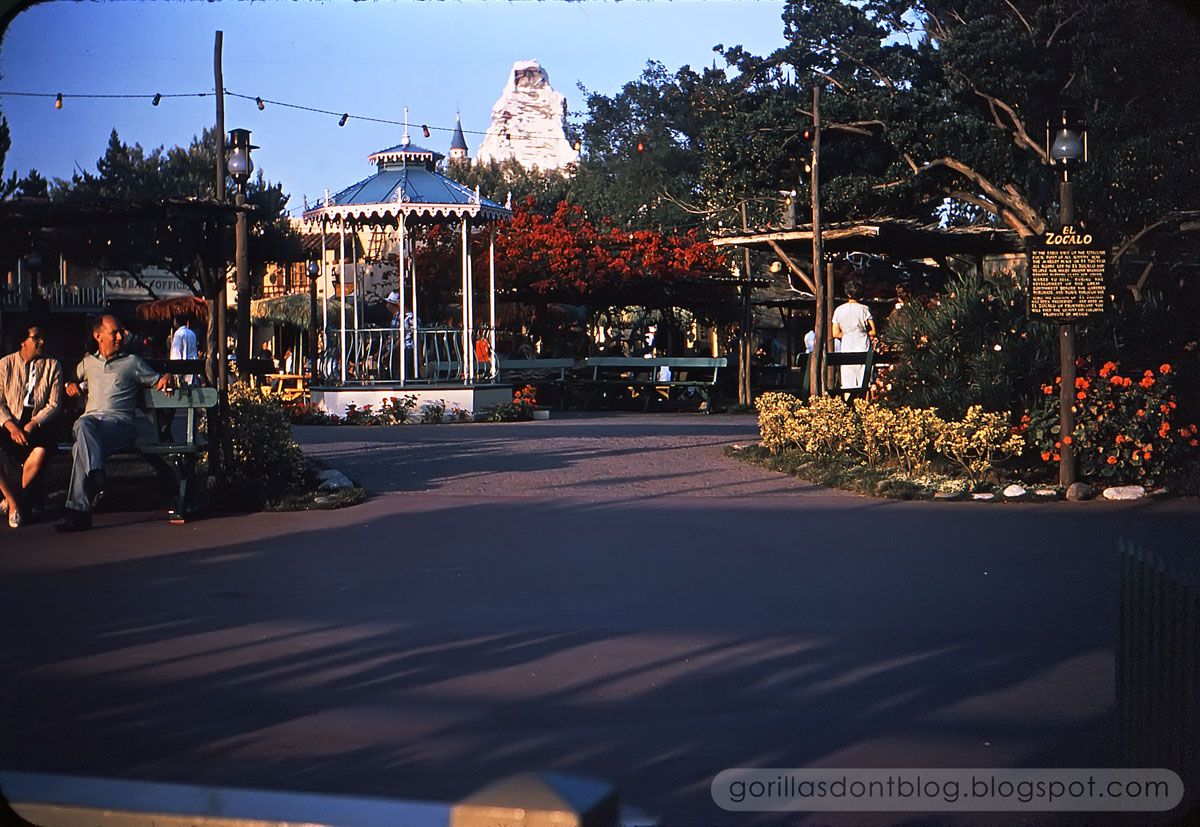 From the upper deck of the Mark Twain, we see the little bandstand again. Casa de Fritos (now known as "Rancho del Zocalo") is in the upper left. Notice that the flags in the foreground are all of the US variety, not international flags as was seen in
this photo
.