Today I have two beauties from 1958, in glorious Kodachrome.
Say, howsabout this sweet view looking back toward the Tomorrowland Skyway station. The Space Bar is super busy, let's not go there for lunch. The Astro Jets and Autopia are there, along with a bit of the track for the Viewliner. Undeveloped land is right next to the park, I wonder if Walt ever tried to purchase it?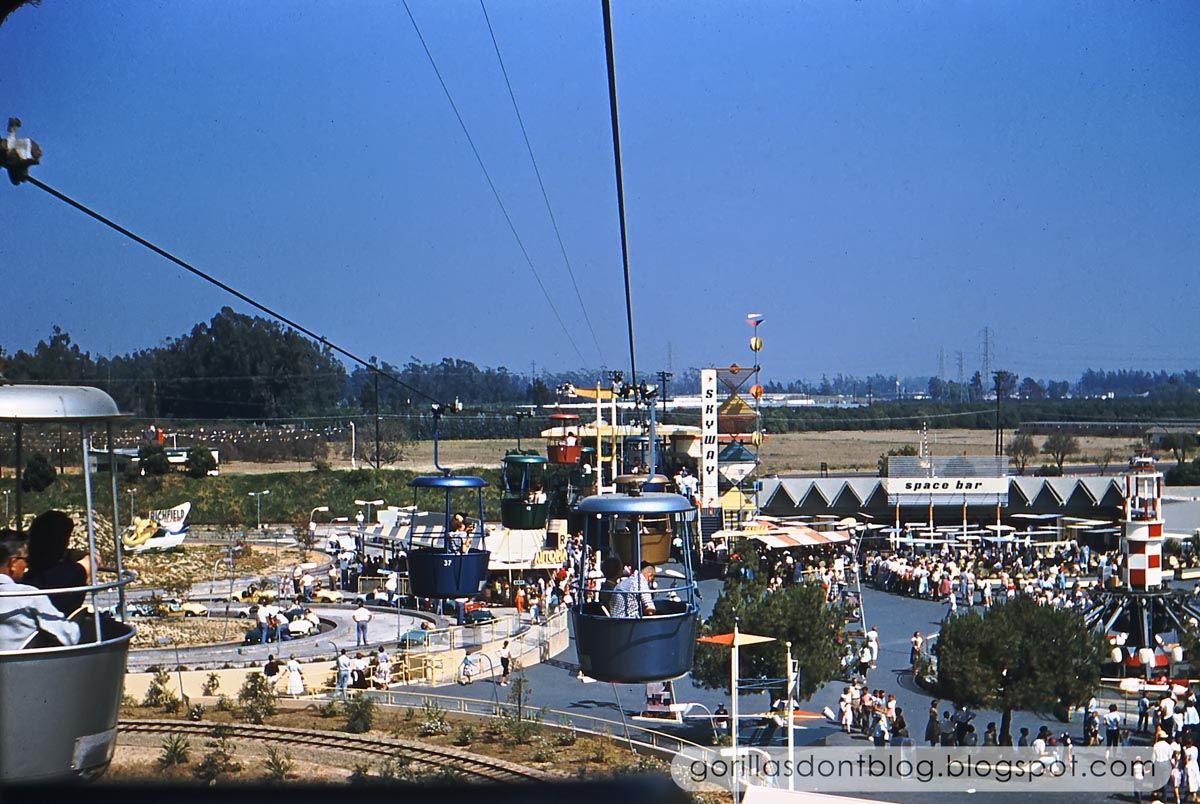 Just for fun I thought I'd zoom in a bit at the Autopia load area. I like the row of moms and dads waiting for their kids to take a turn at driving a "real car". Just beyond the berm, a tiny gas station looks closed, in spite of the strings of triangular flags.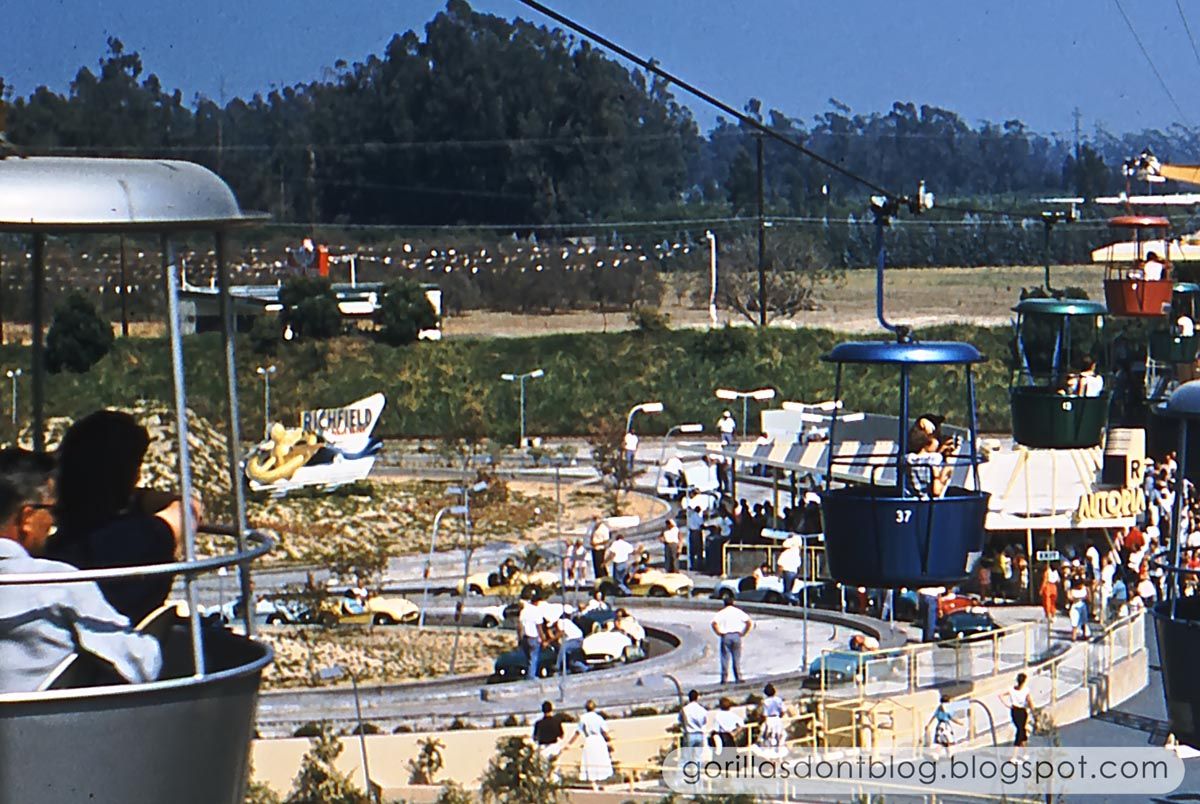 Meanwhile, over in Frontierland, the river looks wonderful. Note the raft in the foreground and another one in the distance. And there's a canoe, and intrepid guests are exploring Tom Sawyer Island. Fowler's Harbor is to our left.