Hey, let's go to Kings Island in Mason, Ohio (near Cincinnati)!
Kings Island had opened about a year before these photos were taken (on April 19, 1972); it is on 364 acres, and is the second most popular seasonal amusement park in the U.S. (the park is only open from mid-April through Labor Day, with a few additional weeks of Halloween-themed events in October). It is now owned by Cedar Fair, and specializes primarily in bigger and badder thrill rides.
This nice lady poses next to flowers that helpfully tell us the exact date of her visit. Which means they had to change it every day.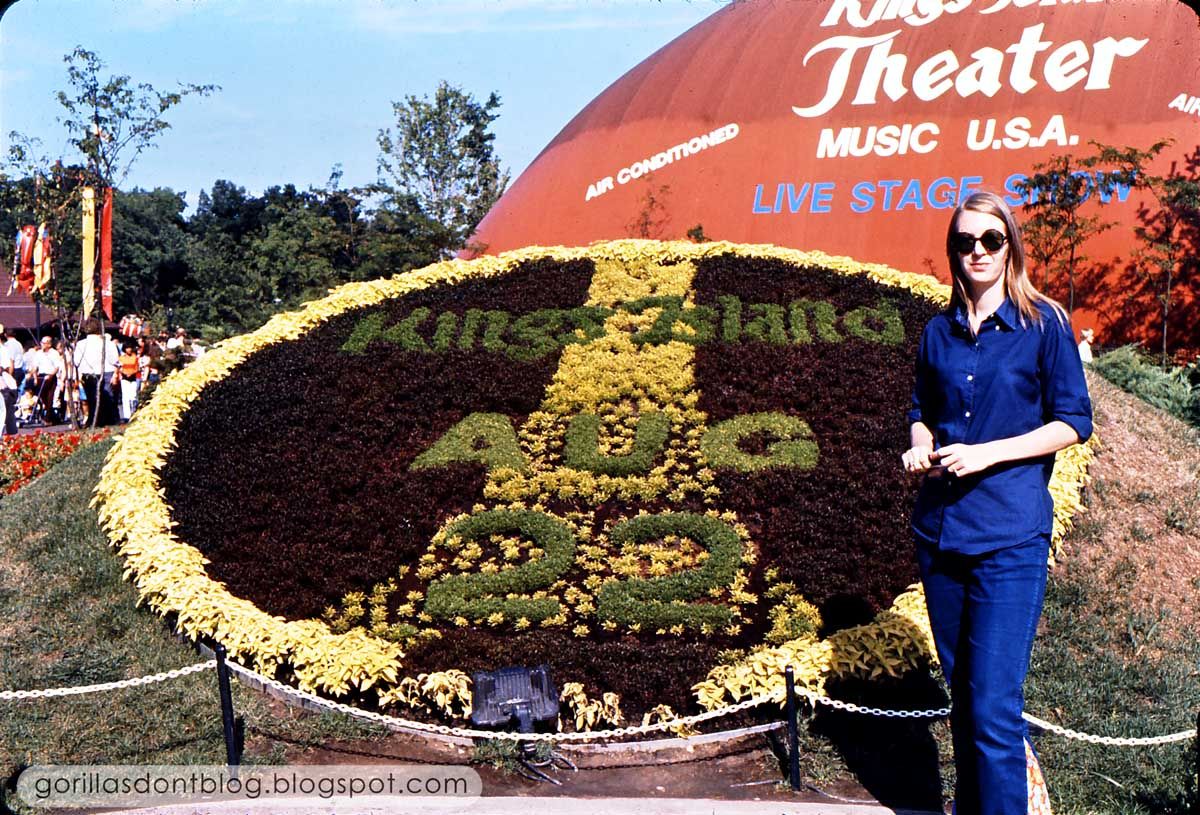 One of the most famous landmarks at Kings Island is the 1/3-scale reproduction of the Eiffel Tower. I've been to the real one, and I have to admit that it didn't seem 3 times taller than this baby! Notice the aerial tramway (I can't find the name of their "Skyway"), as well as the Royal Fountain, which can shoot up to 10,000 gallons of water each minute. I wonder what the view is like from up there?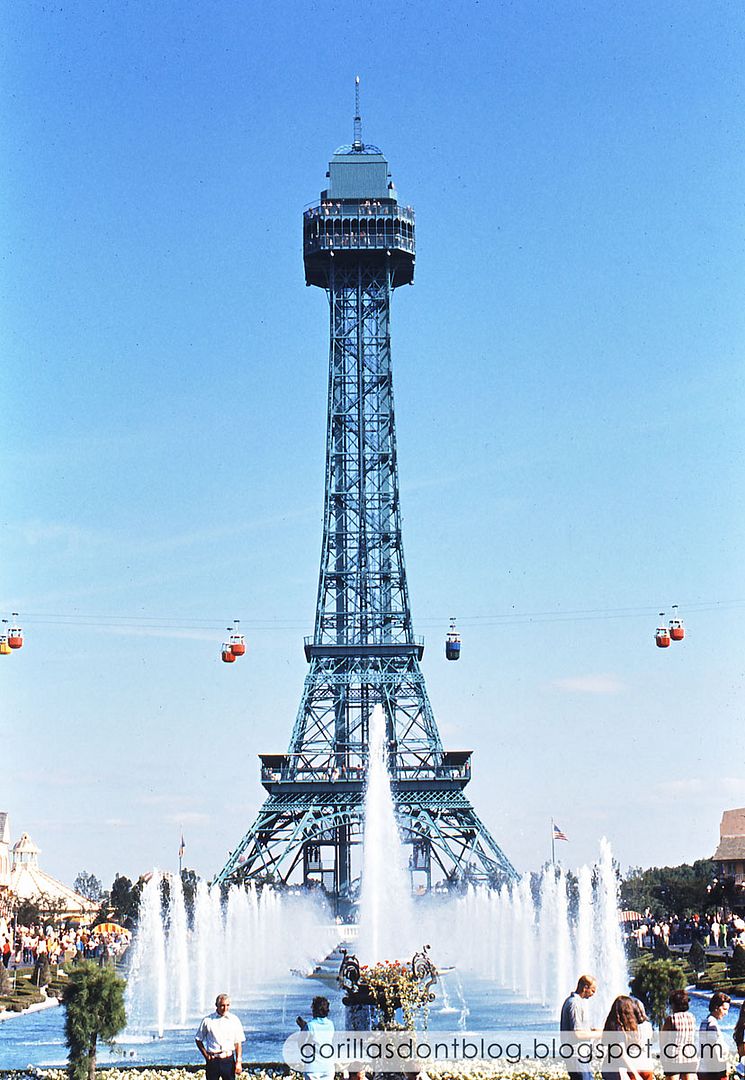 Oh, I see. There's that weird inflatable theater, that looks like a loaf of bread. There seems to be a bus, some trailers, and some kind of commotion going on down below. Let's check it out.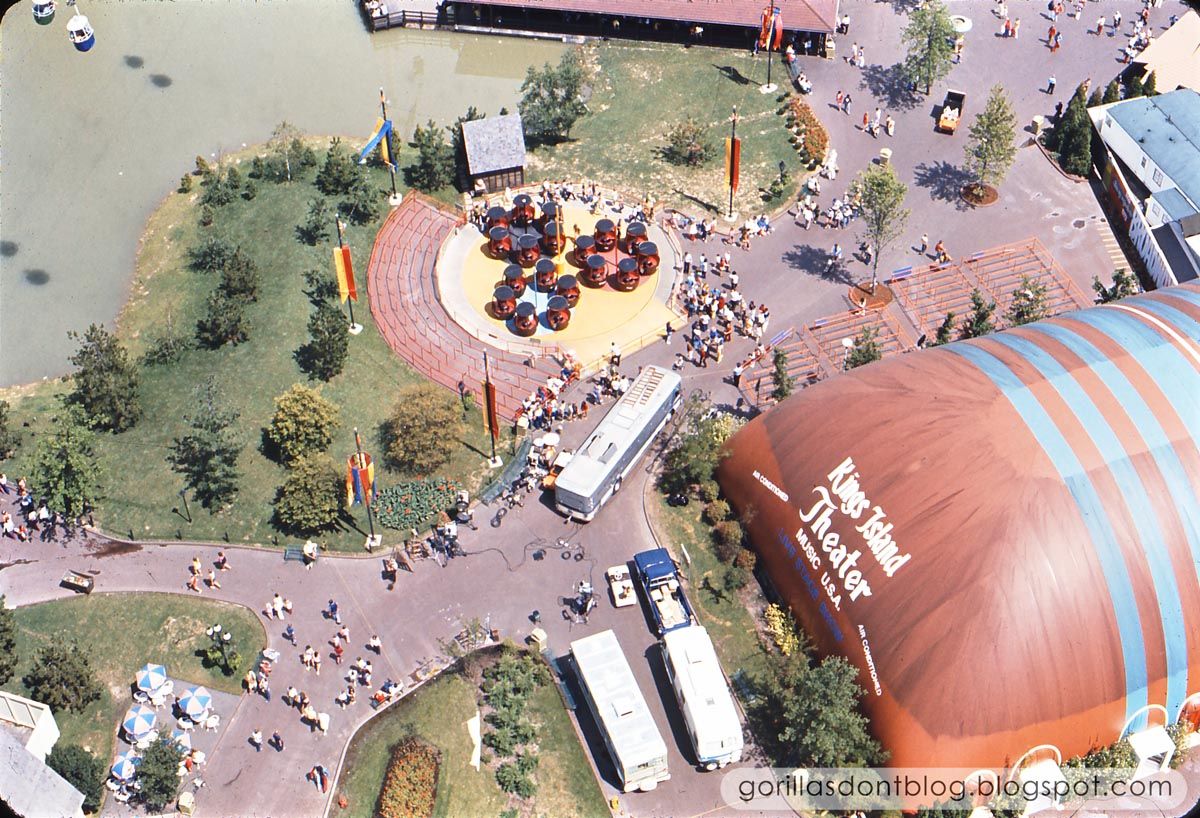 HEY! It's Mrs. Brady! Florence Henderson herself. That's right kids, "The Brady Bunch" filmed a 1973 episode at Kings Island (Paramount Studio produced that show and was a large shareholder in the company that owned Kings Island at the time). An episode of "The Partridge Family" also filmed there. You know what? Somebody needs to give Florence a sammich.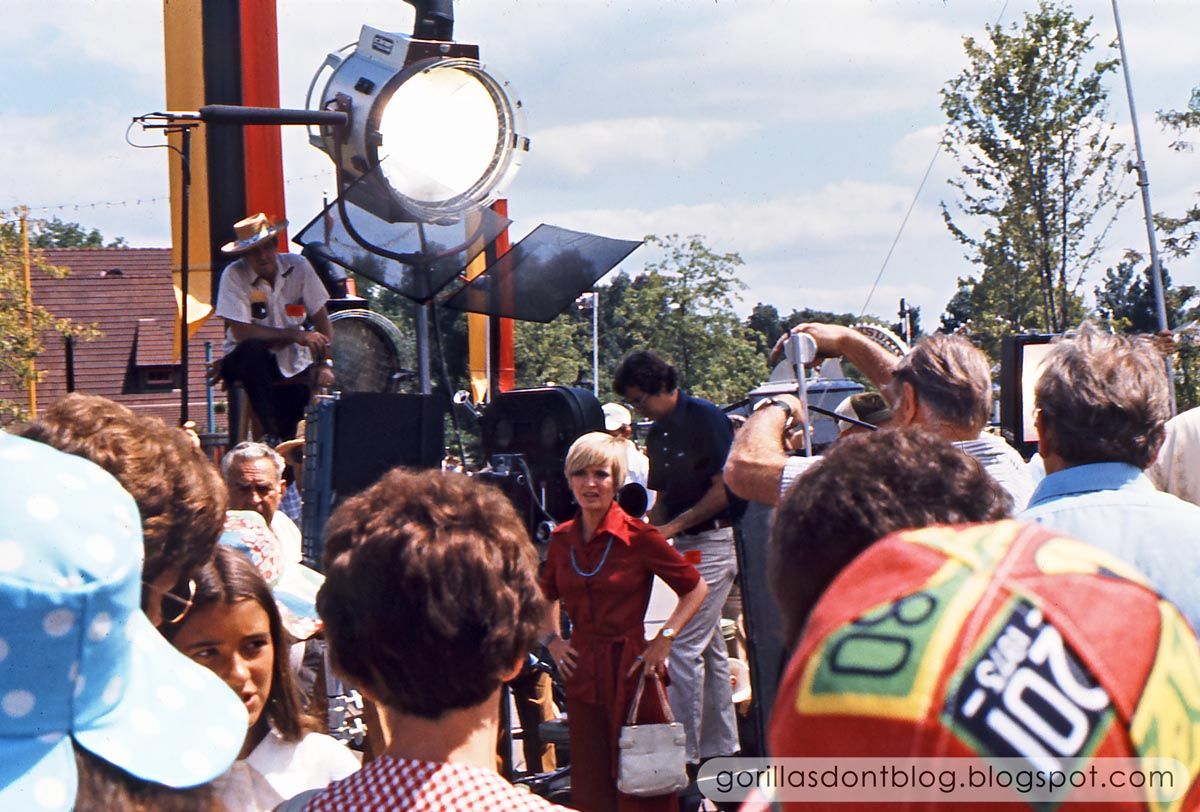 There's Christopher Knight, aka Peter Brady, greeting his giddy fans. He doesn't seem very concerned about the throng of people around him… I guess he was an old pro by then. In 2013, three of the original Bradys returned to Kings Island to celebrate the 40th anniversary of their very special episode. Read about it
HERE
!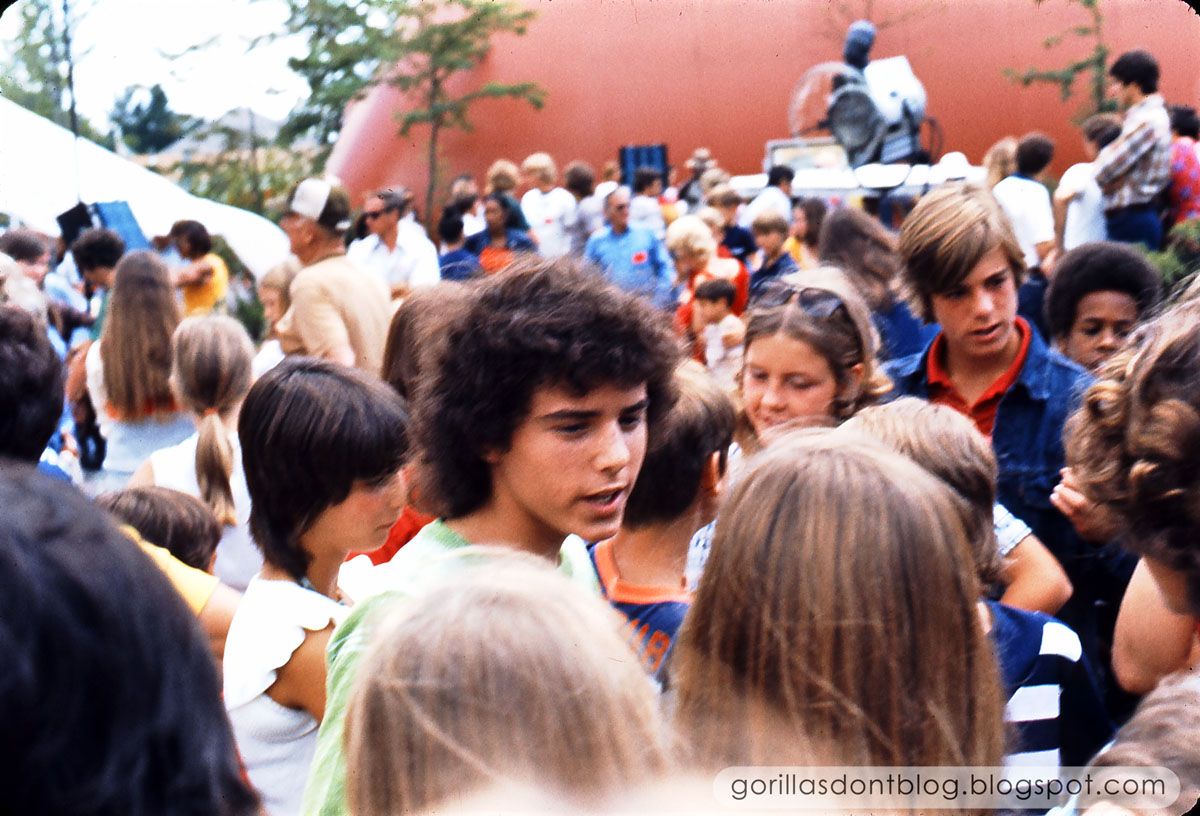 Thanks to YouTube, you can watch the final exciting minutes of that show. Trust me, you probably don't want to see more than that… I loved TBB when I was a kid, but man, this slapsticky chase is pretty hard to sit through. Still, it gives you a pretty good look at Kings Island, which I suppose was the point.