I'm finishing up the last of the Small World Instamatics. It's the right thing to do.
The heat of Africa has me seeing things. Like pink elephants. Tiny native children ride on his tusks and trunk, which doesn't seem to please him. There's something about the "construction paper, feathers, and glitter" look of IASW that I still find extremely charming.
Now we are South of the Border, and everything is awash with vibrant color. Baskets of local produce, woven textiles, and clay (or papier-maché ?) figures are on display, as if we were at a busy marketplace.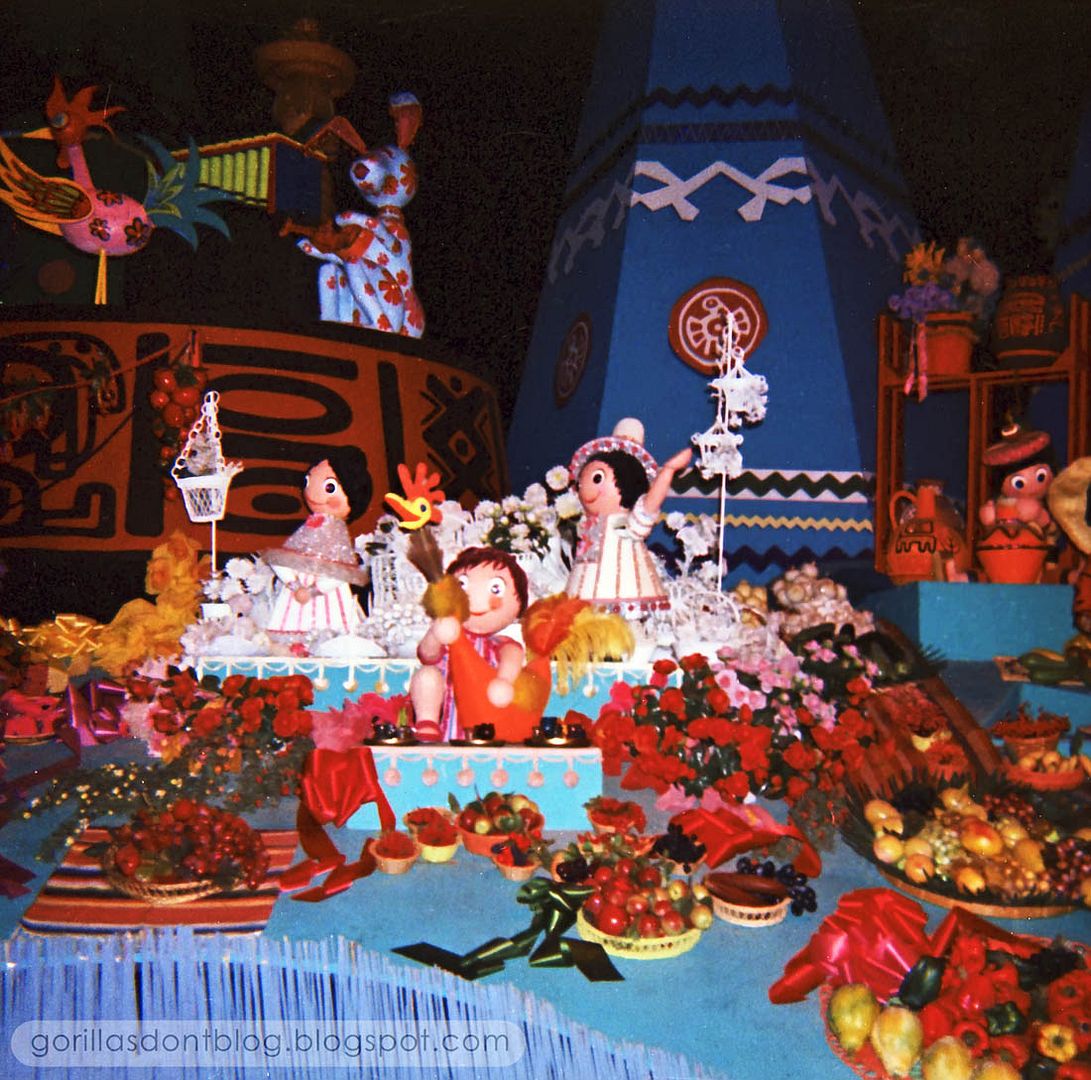 The grand finale revisited all of our international friends, only this time they were all dressed in gleaming white - I interpret this as a way of showing that, even though the costumes and customs of the countries vary, people are basically the same all over the world. Here, a hyena makes an African quartet into a quintet.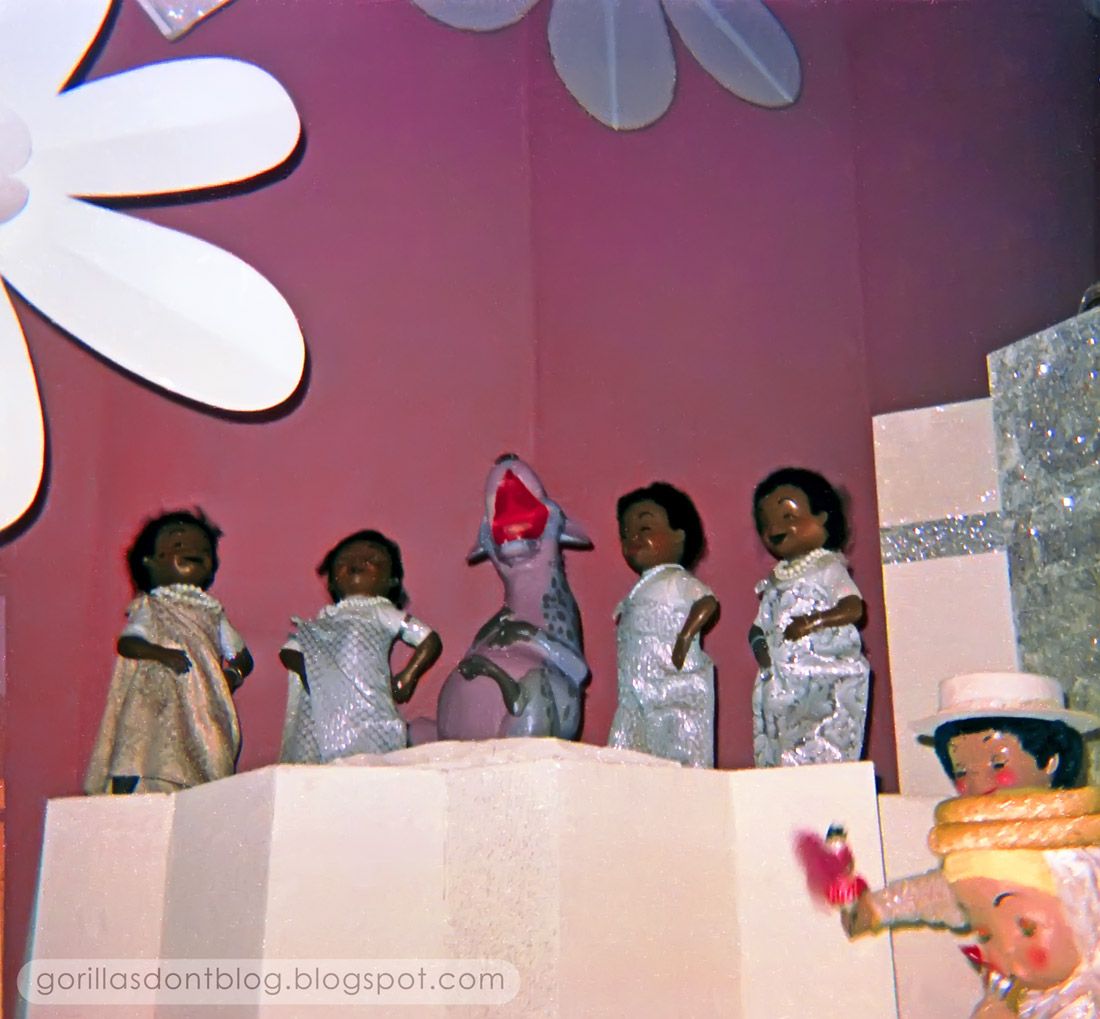 Dang, that's a lotta kids!