Today's photos come to us courtesy of Ken Martinez, who took them back in the Spring of 1976! He says, "The pictures are pretty self explanatory for any Disneyland buff. What I can add is that my sister was attending UCLA at the time. I think we took the RTD from Westwood to Anaheim and were dropped off on West Street near the Disneyland Hotel. From there we walked to the entrance. It was 38 years ago, so the memory gets kind of foggy." Tell me about it! I am very happy to share Ken's pictures here.
Ken remarked that he used to have so many more Disneyland photos, but that they seemed to be lost now. All that survive are these Skyway views… like this one from above the Sub lagoon looking toward It's a Small World.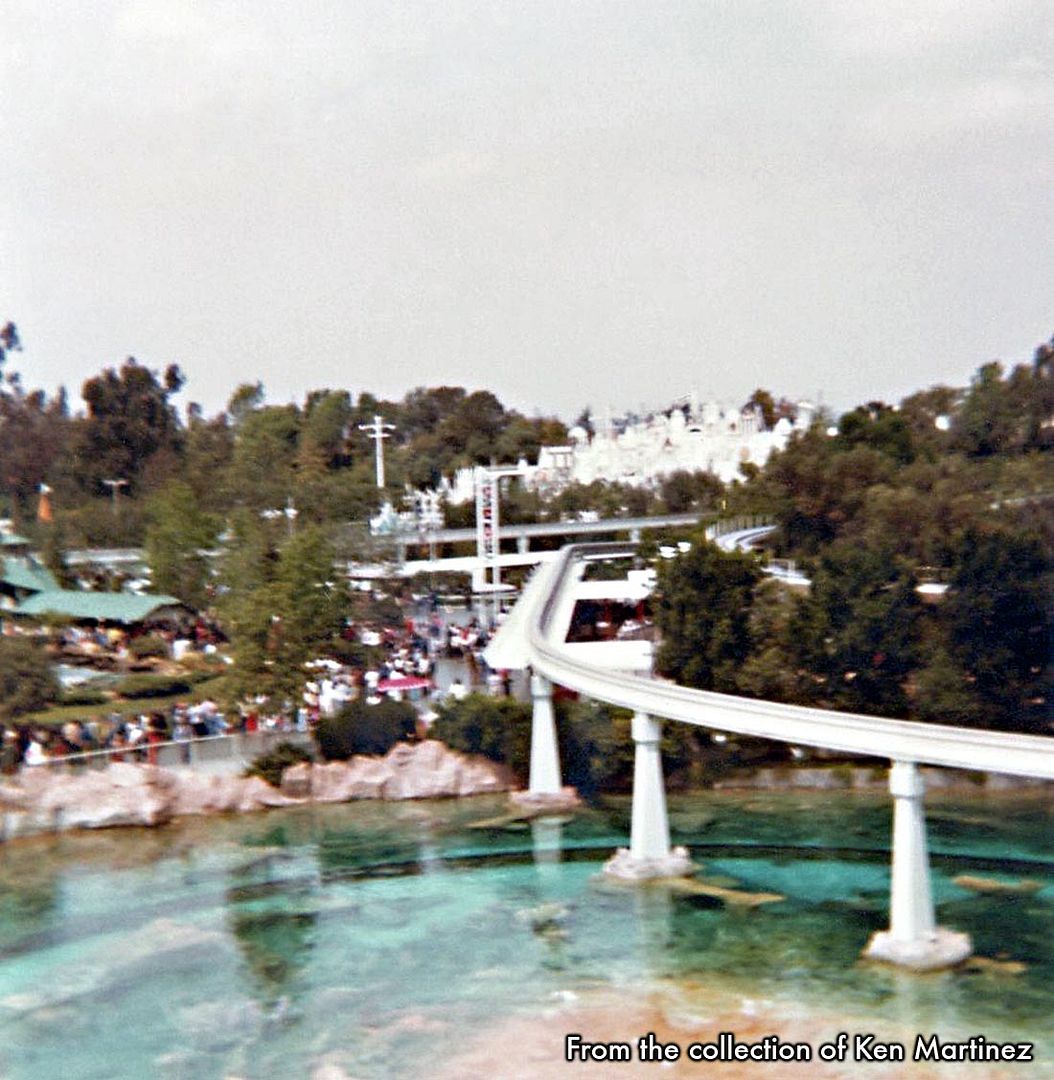 On the Fantasyland side of the Matterhorn you can see the Alice ride below. It's funny how I miss things like the smooth (but occasionally bumpy) motion of the Skyway… something that is hard to describe. More thoughts from Ken: "This trip was also the first time I saw 'America on Parade'. I saw it two more times after that. Also, Space Mountain was under construction and I think the PeopleMover was closed because of that".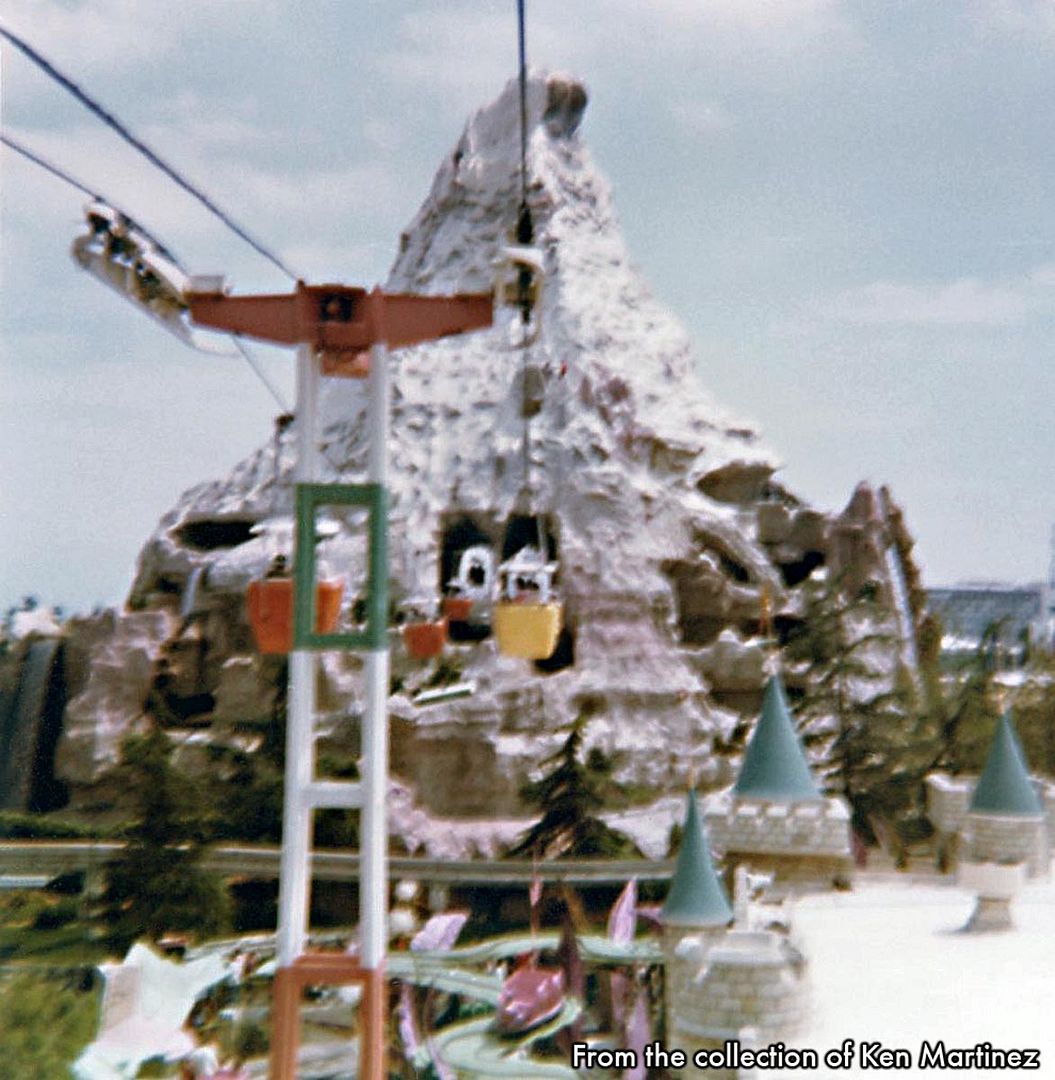 Well, OK, this one isn't from the Skyway, so I lied. But it is a beautiful shot OF the Skyway, so you owe me a dollar. You can't argue with logic.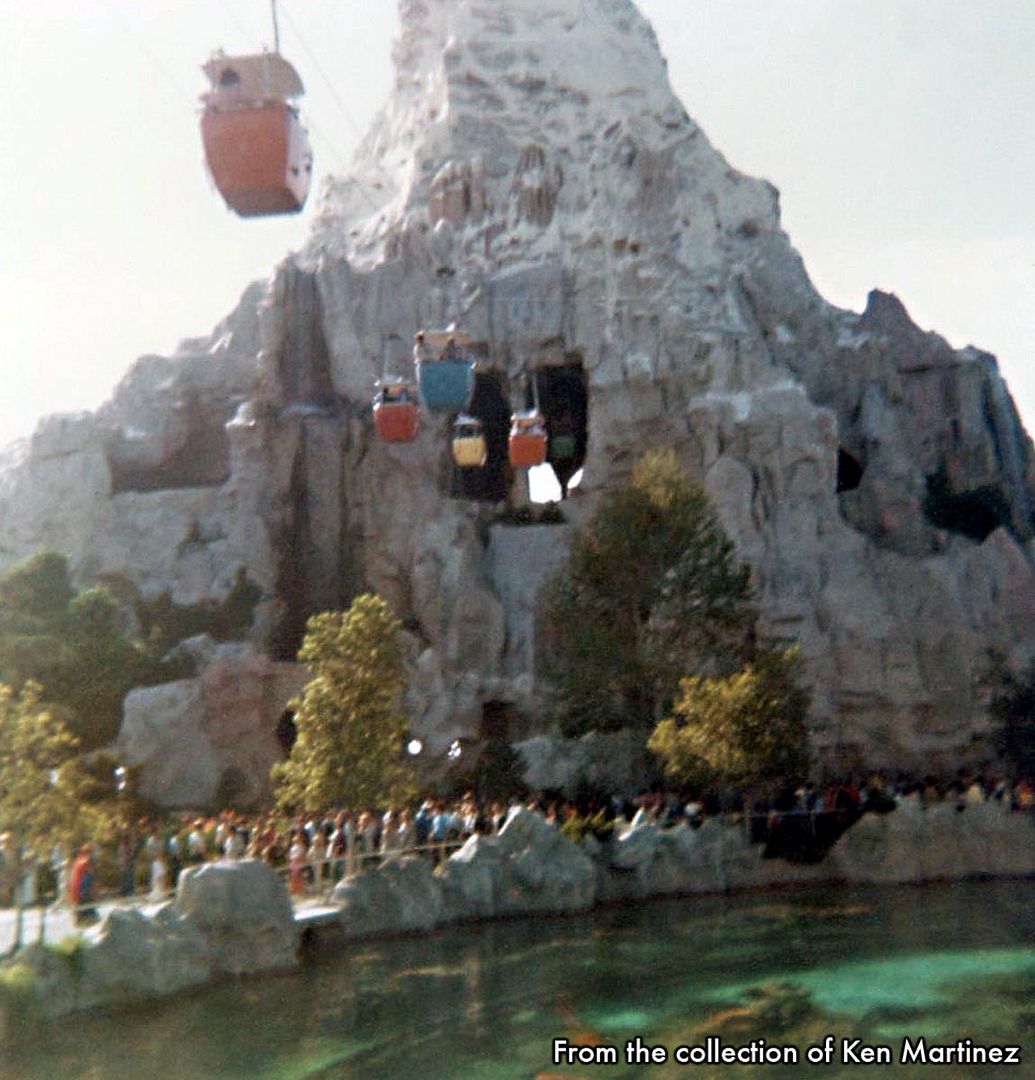 And finally, one last look at the Alice in Wonderland ride with the primary-colored Skyway buckets, Dumbo, and the Pirate Ship all visible as well.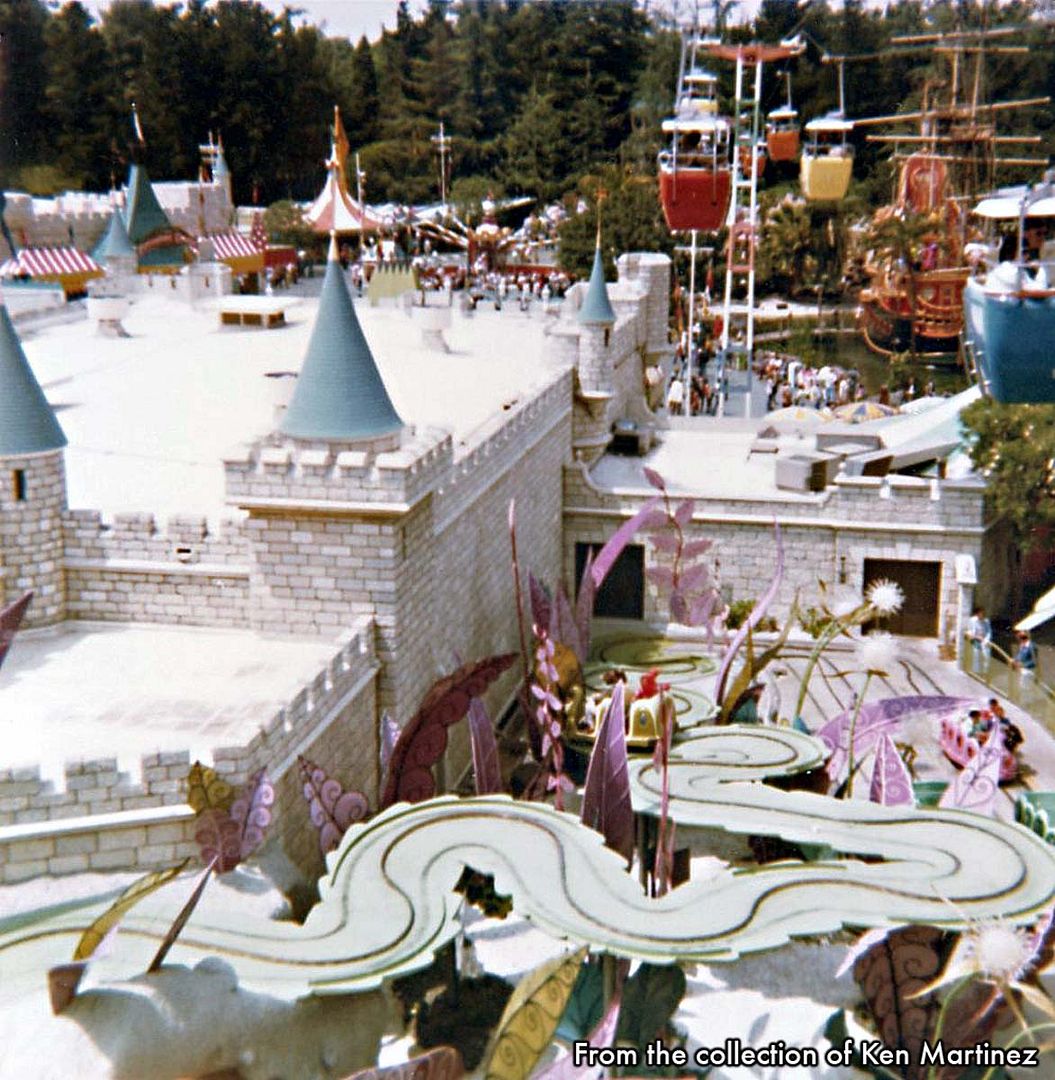 Many thanks as always to Ken for sharing these personal photos with us!