I love this first photo, from Knott's Berry Farm in the 1950's and featuring two performers from the wonderful Birdcage Theatre (home of classic melodramas). The man in the top hat and cape has been helpfully identified for me as "…a very young Woody Wilson, the co-proprietor of the Birdcage". My source couldn't ID the pretty actress, who looks like she would be an ideal pure-hearted damsel. Check out the cool dad to our right, his shirt appears to have some sort of tasteful Polynesian "block printing" on it.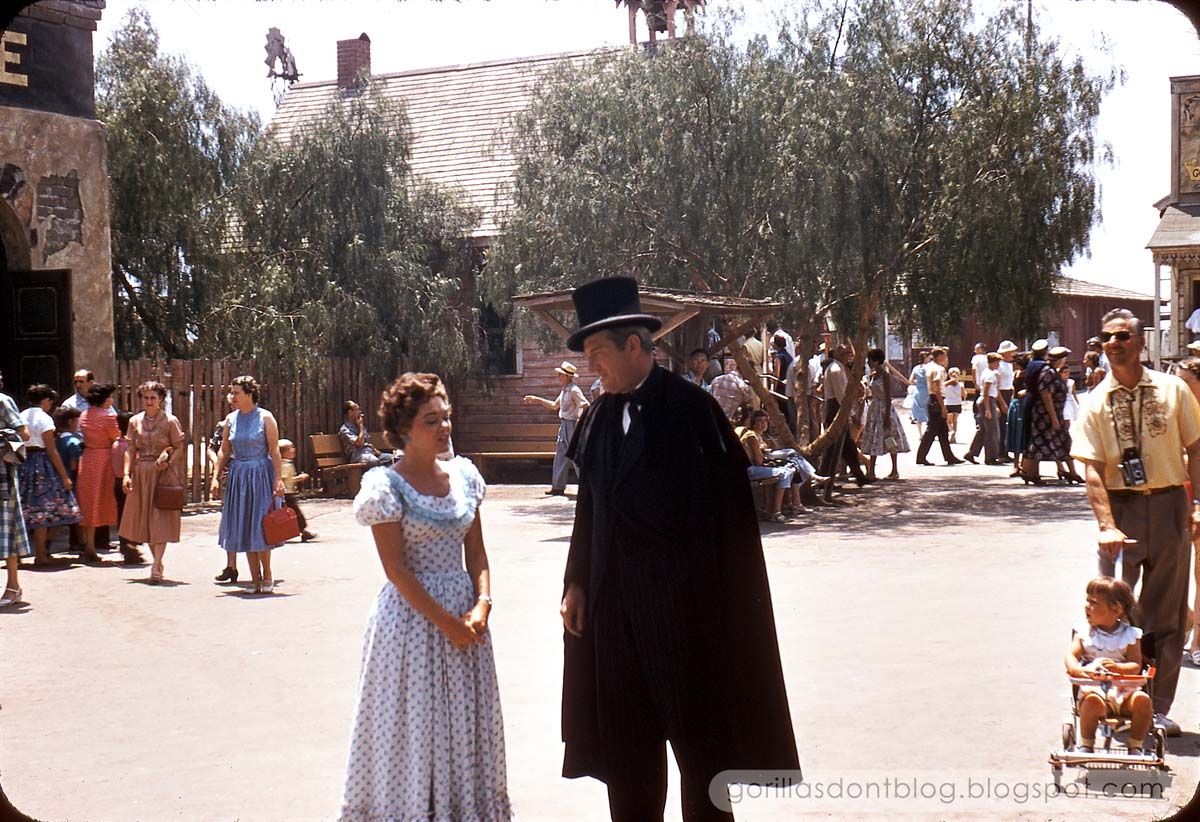 "Give me the deed to the farm, or I'll tie you to the buzz saw"! "Never, you cad, the Royal Mounted Police will save me"! I think I need to start wearing cape. Nya-ah-ah!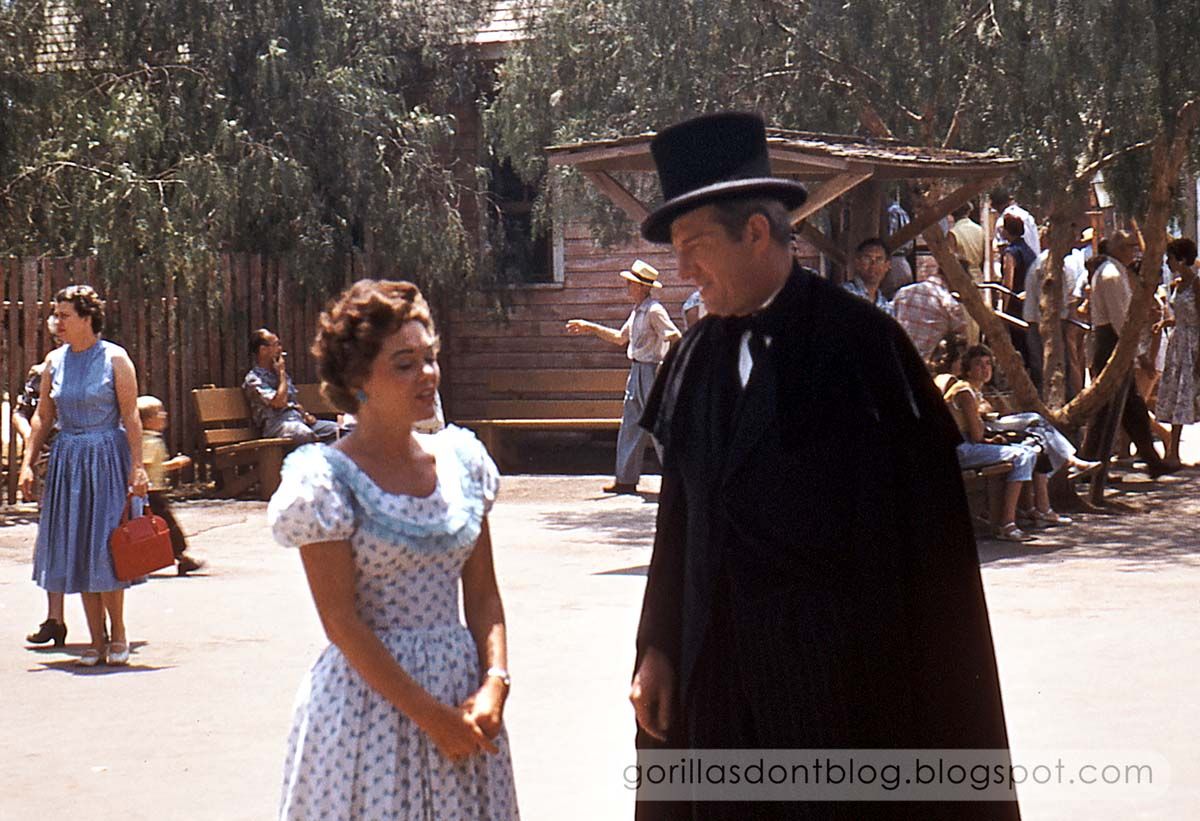 According to vintage postcards, this grannylicious lady was known as "Aunt Nellie", and she rocked the hammered dulcimer. I'm more of a Tremeloa man myself, but I have to admit that she really played the stuffing out of Zeppelin songs.
EXTRA! EXTRA! (I added this to the post just 2 hours before publishing).
SO… I was on ebay, and I saw this flyer from the Birdcage Theatre, and had to buy it:
What do you think, could the lovely young miss in the first photo be Louise Russell? I'm going to say "definitely maybe".
And I see another familiar face: Skip Young, aka "Wally" from "The Adventures of Ozzie and Harriet" (a staple of my after-school TV watching when I was a kid)!