I'm guessing that everybody who is reading GDB knows that "It's a Small World" made its debut at the 1964 New York World's Fair. Today I have some fun vintage photos of the pre-Disneyland attraction.
Goofy is always popular with kids. Even New York kids, who are more used to knife fights and run-ins with Officer Krupke. See that kid shaking hands with Goof? He will be going to a rumble later that evening. Note the base of the Tower of the Four Winds to our right.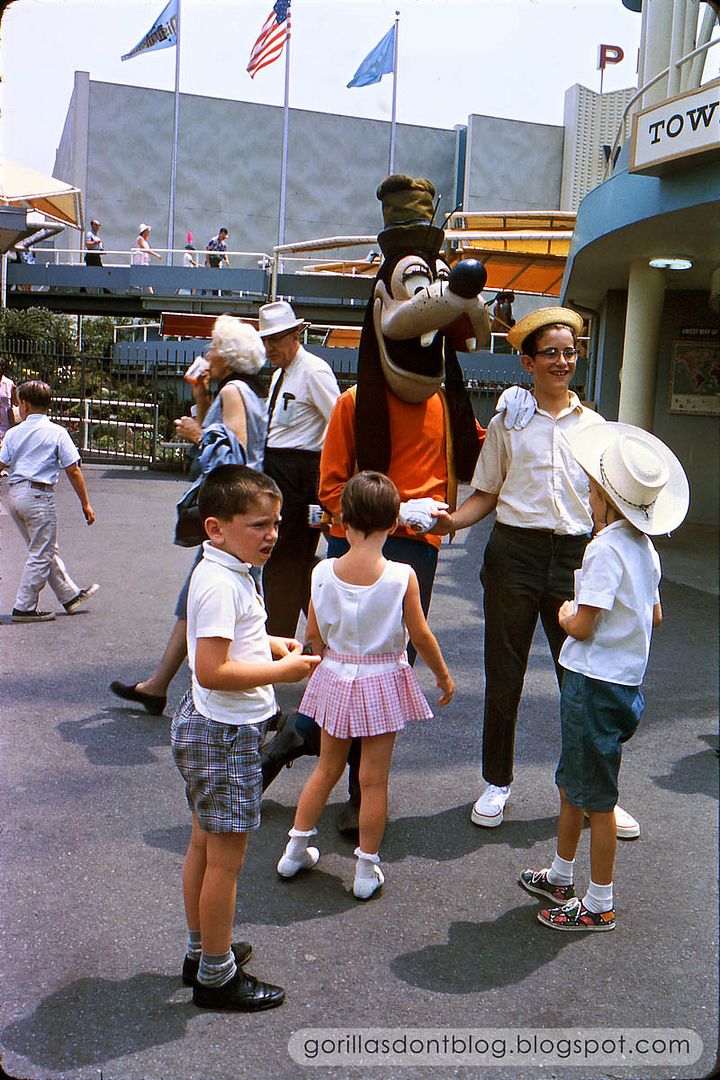 "Hey! Hey mister! Ya got any peanuts? I'm really hurtin' here". Chip (or is it Dale?) lurks in the shadows in a creepy manner. I know, the poor guy (or gal) inside is just trying to not cook in the summer heat, but still. The man on the right is thinking, "What the heck?".
The next two are dark and/or blurry, but I figured I'd include them anyway. In spite of the long lines, apparently IASW was such a people-eater that there were empty seats once in a while. This lady doesn't mind, it gives her a chance to stretch out and relax.
More empty seats - lots of them. I wonder if those guys on the upper level are Fair workers… or if that is part of the queue. From what I can gather, the line went up and down stairs several times.