It's time for some vintage Los Angels photos!
Here's a beautiful 1950's shot of Bullock's in Westwood (on Weyburn Avenue). Bullock's department stores were among the nicest in L.A. back in those days (especially the famous Bullock's Wilshire location). Bullock's had a store in Westwood going back to 1931, but in 1951, Welton Beckett (designer of the Capitol Records building, the Cinerama Dome, the Pan Pacific Auditorium, and many other Los Angeles landmarks - as well as the famous A-frame Contemporary Resort Hotel at Walt Disney World) designed this new building.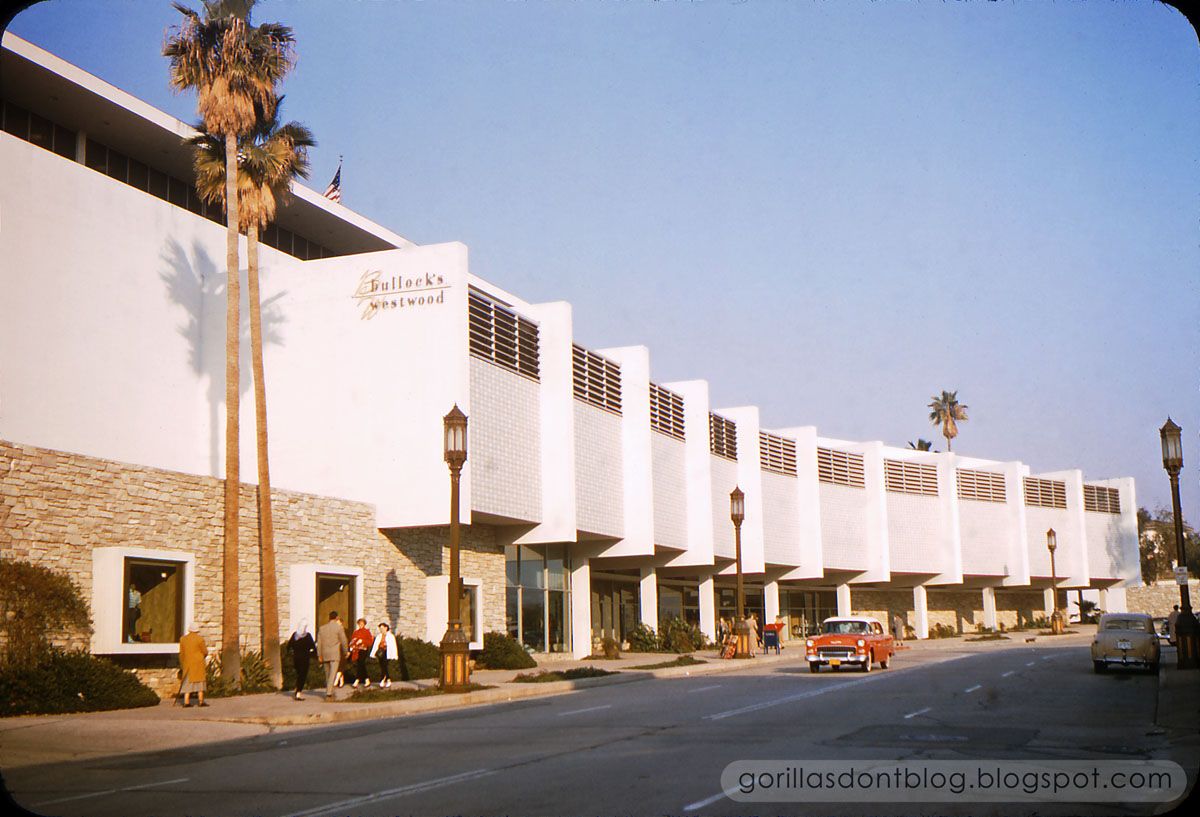 After changing to a Macy's, the store closed in 1998, and is now a multi-use store, including a Target, a Best Buy, and a Ralph's grocery store.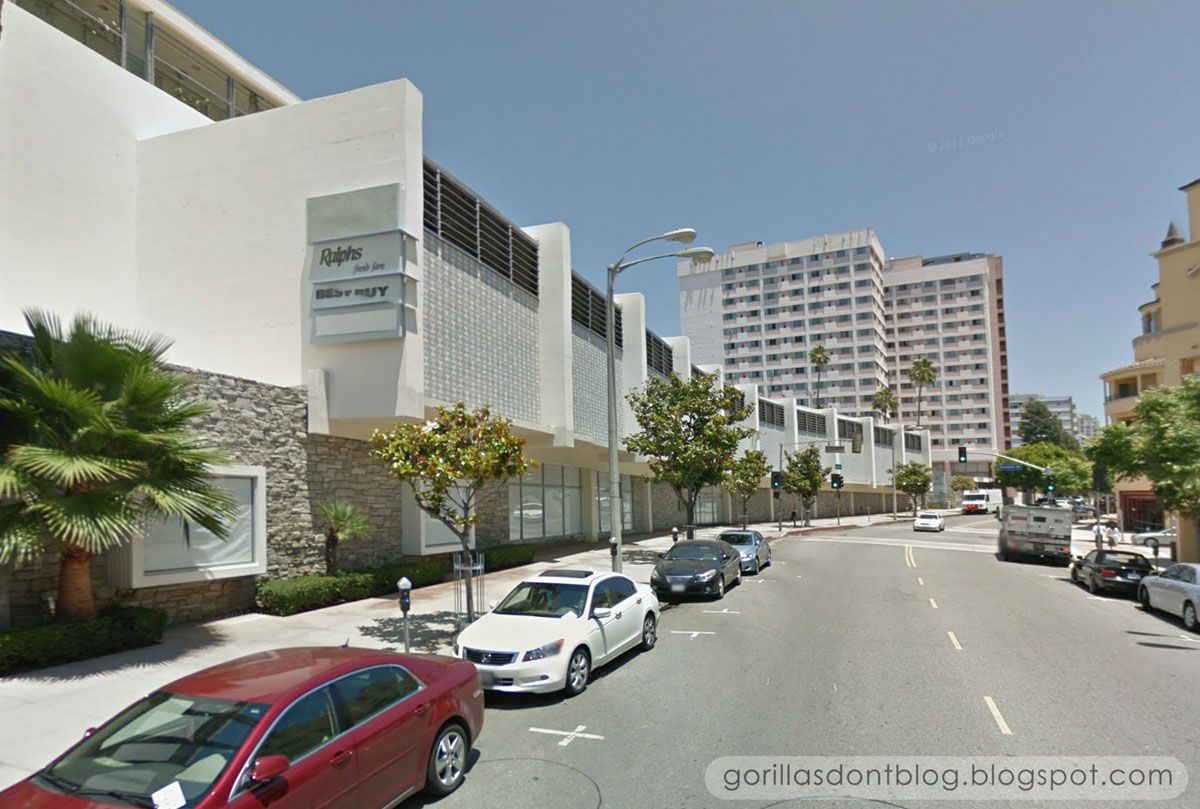 Over at 8532 Sunset Boulevard, we see Dino's Lodge (circa 1961), a nightclub that was once owned by none other than Dean Martin. Dino's was made famous when it appeared on the TV show "77 Sunset Strip"… Ed "Kookie" Byrnes' character worked as a valet there. The lodge opened in 1958 and was very popular, but by 1962 Dean Martin had severed all ties with the restaurant, which continued to operate for many years, gradually fading into obscurity. By 1985 the building was razed, with no hint of what used to be there.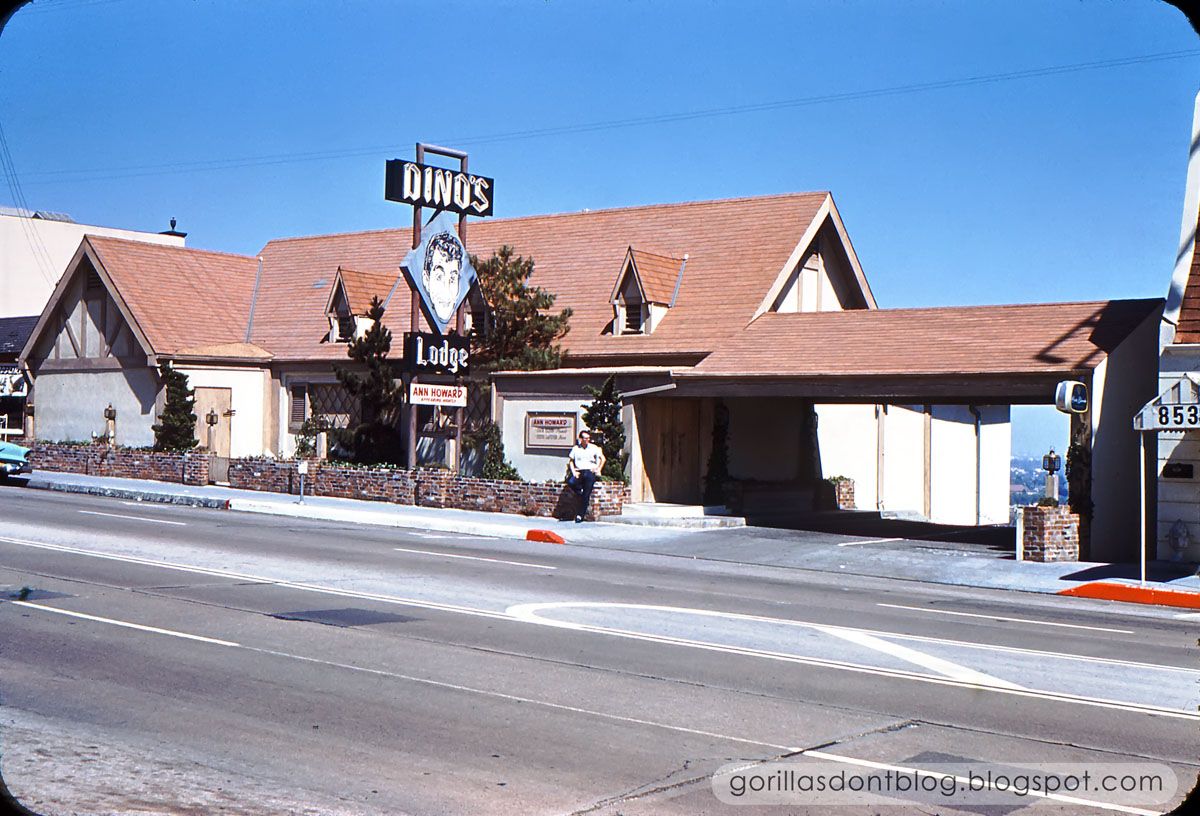 Here's an August 1969 photo of North Orange Avenue in Hollywood. Not exactly a major street, but there at the top of the hill is the historic Yamashiro restaurant, built in 1914 as a replica of a 17th century palace. Right at the end of the street you can see the world-famous "Magic Castle" (which opened in 1963), a private club and restaurant featuring magicians, ranging from closeup sleight of hand to larger, more elaborate magic shows.
It's kind of surprising how much this Google Maps screen capture still resembles the view from 45 years ago.
I hope you have enjoyed these vintage L.A. pix!