Well, fellow gorillas, today I have started something that I have kind of been avoiding for a long time: REPEATS. Sure, once in a while I would repost an image, but now I have gone through most of my old scans and picked out a bunch of my favorites. Some of them go back 4, 5, or even 7 years, so perhaps you have never seen them before if you only discovered GDB fairly recently. Or, if you don't remember them, they might as well be new anyway!

Anyway, here are two from New Orleans Square, starting with this beauty from 1967, when the place was still quite new. Look at how empty it is! It must be early in the morning; the shoe-shine stand is to our left, and the Blue Bayou is just beyond. I think the shop at the end of the street (with the lady in the doorway) is "Le Gourmet", which sold… "Unusual cooking and serving accessories… along with a selection of exotic foods and spices".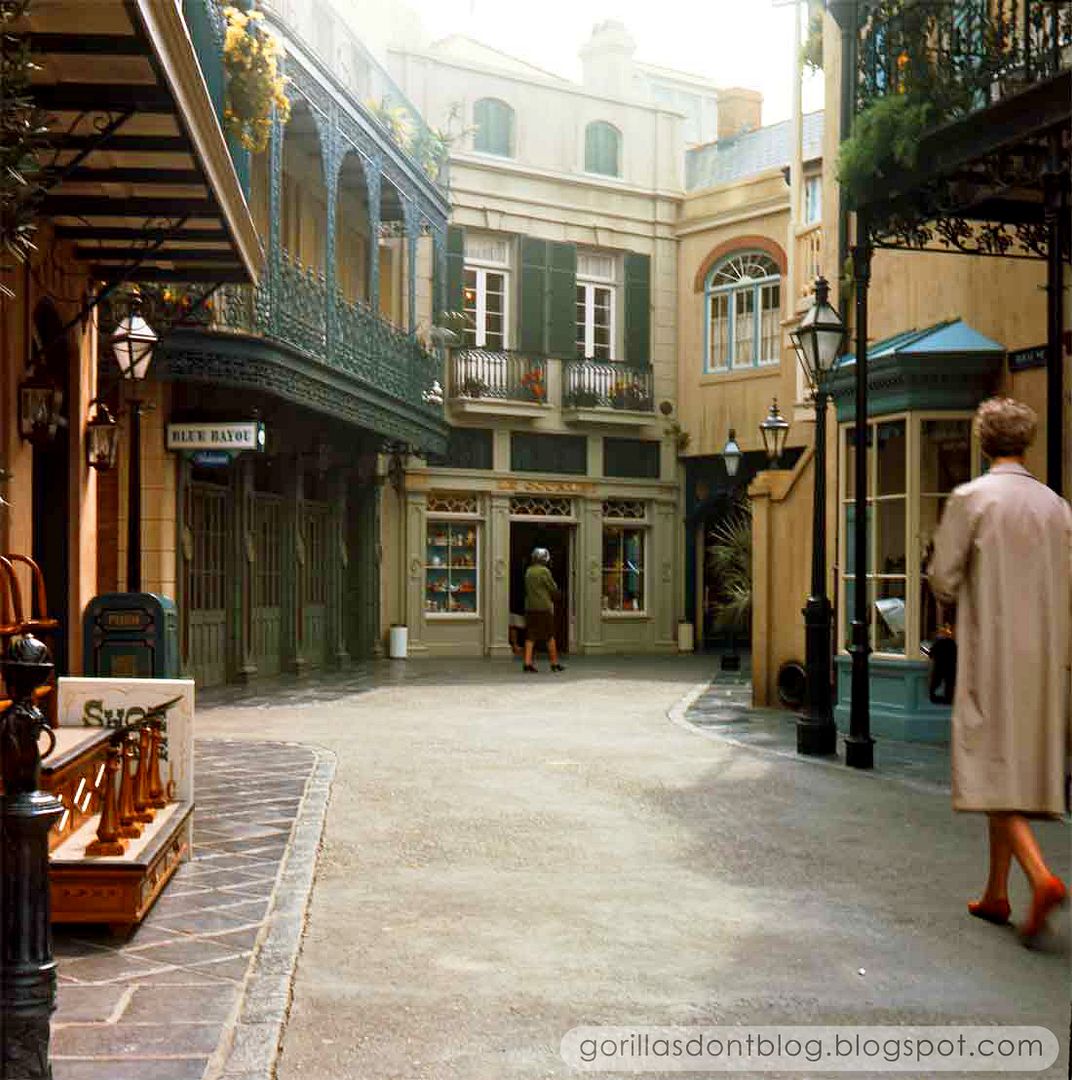 This next one is from 1966, so NOS was even brand-newer! Not only is this a beautiful photo in the way it showcases the buildings and the wrought iron, but the "people watching" is great. Hip, fashionable young folks look ready for "Dapper Day".