A pearly gray layer of clouds keeps the sunshine off of Fantasyland, but it still looks cheerful. Crowds were light on this (winter?) day. While I generally think of Disneyland as a moneymaking machine, it is possible that it lost money on slow days like these.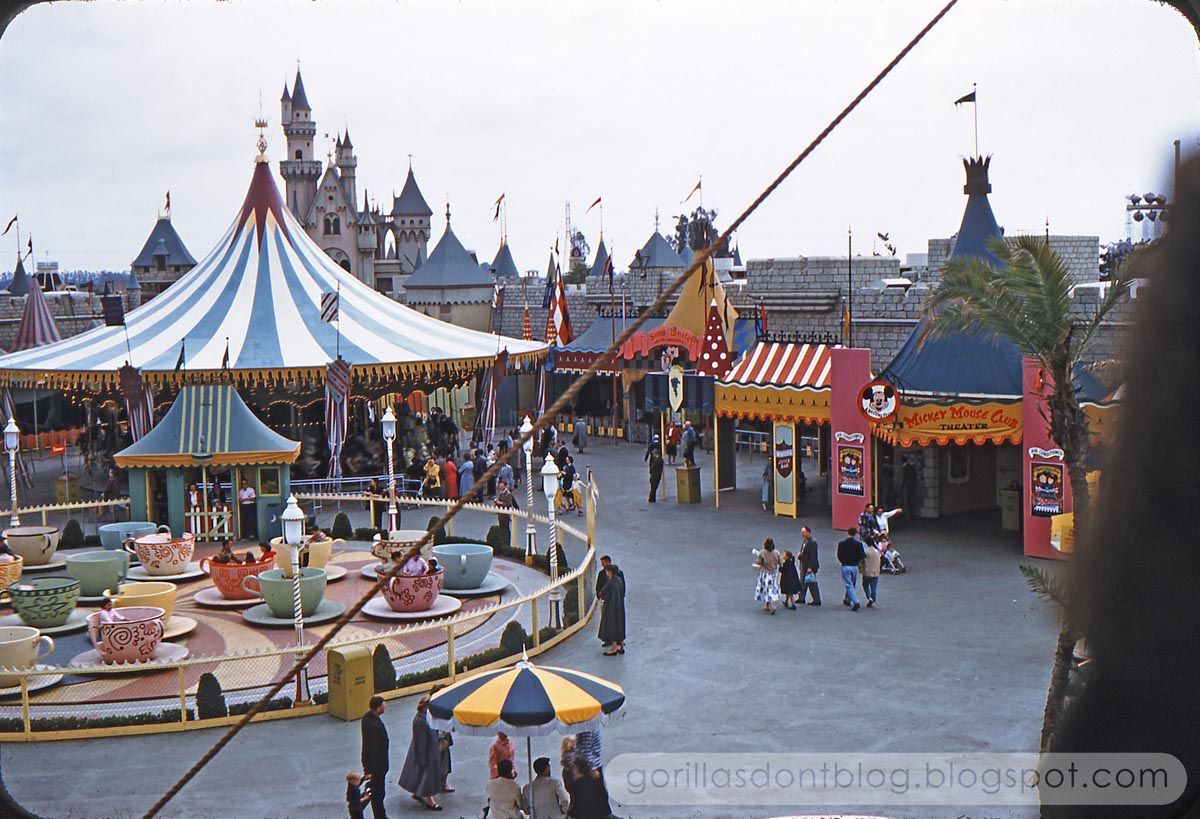 I wanted to zoom in on the Mickey Mouse Club Theater, where we can see the 3-D Jamboree poster on display. Next door you can get a cup of ice-cold Welch's grape juice. Beyond that... no line for Snow White's Scary Adventures!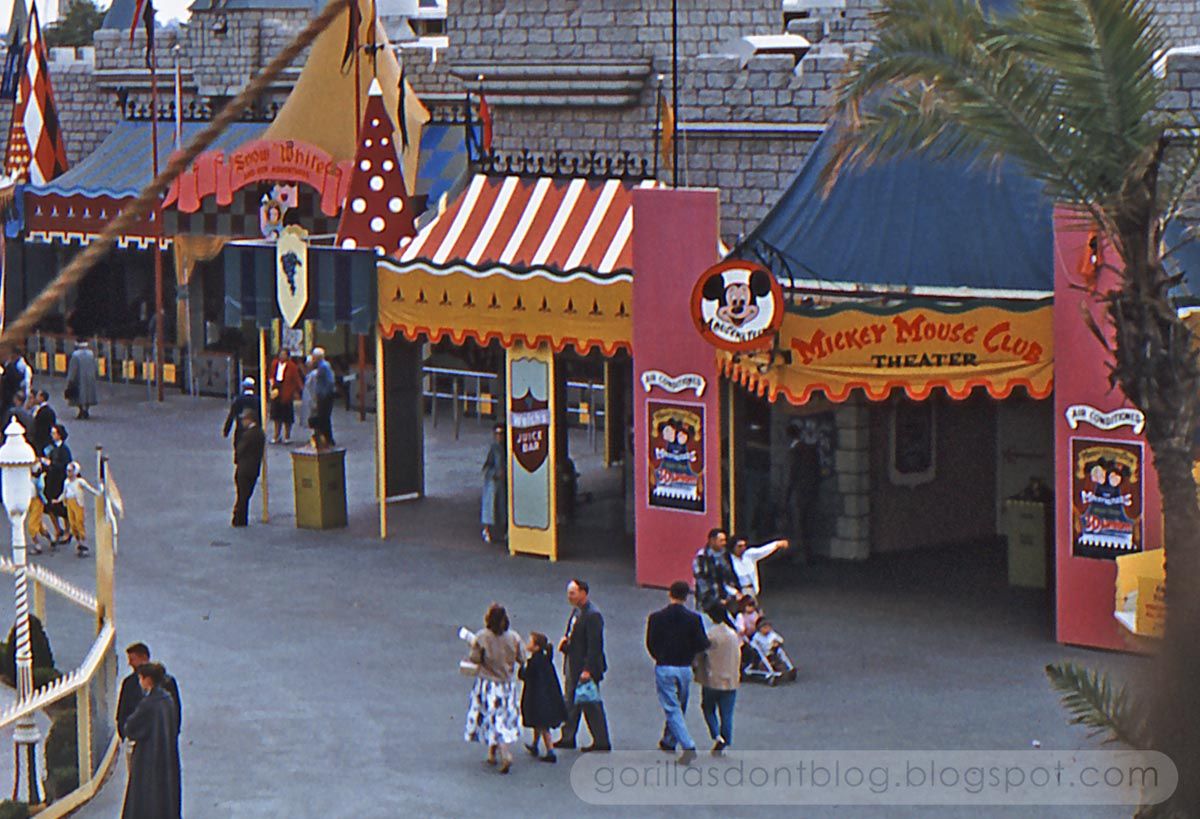 Why take just one photo from the back of the Pirate Ship when you can take two?