Here are the last five images from a small lot of slides featuring Calico!
Those reddish mountains are so barren and bleak, and yet they are sort of beautiful too. And at one time they were full of silver! In spite of the brilliant sunshiny day, Calico is not exactly teeming with visitors.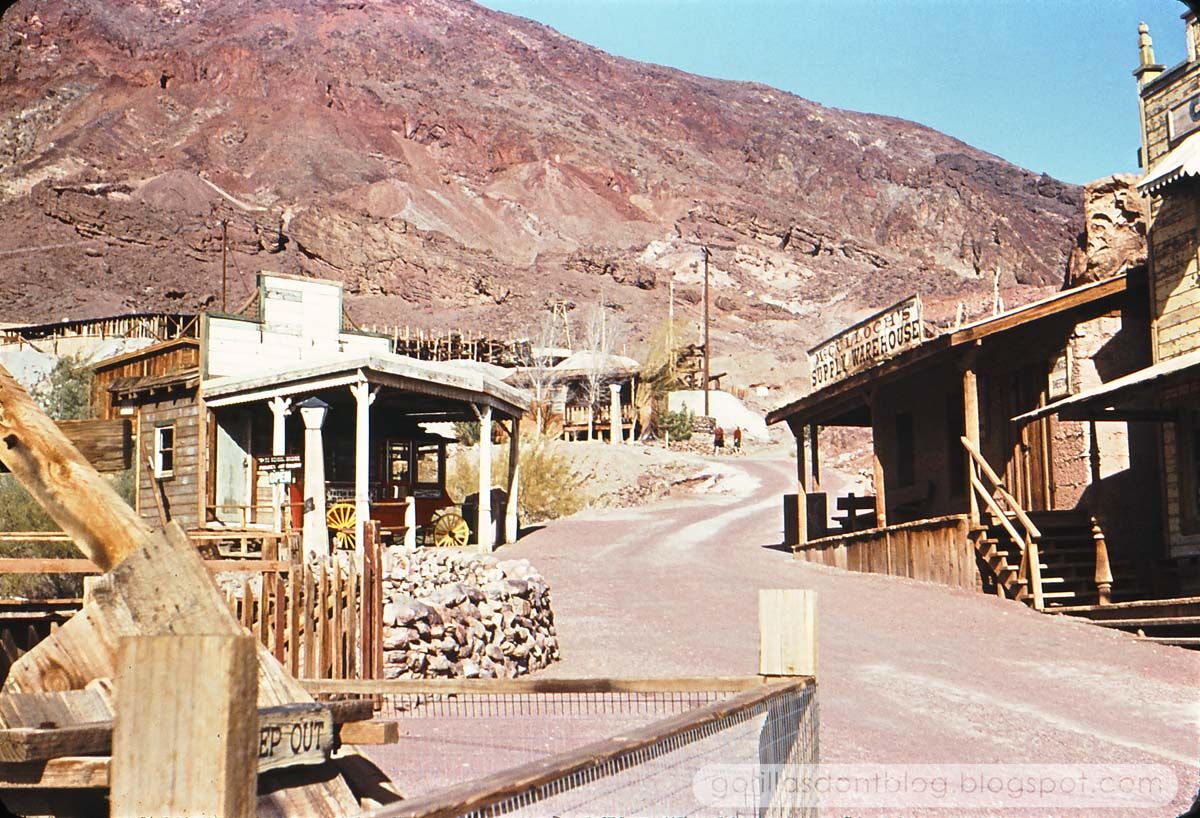 I hope you like rocks. And crooked little wooden buildings! Because that's what you'll find here. If you don't mind the drive, it's actually a fun place to check out.
Bottle houses are awesome. This one looks cute on the outside, but once you are inside, the sunlight is filtered through various bottles of green, amber, brown, and clear, for a surprisingly beautiful effect... almost as if you are under water.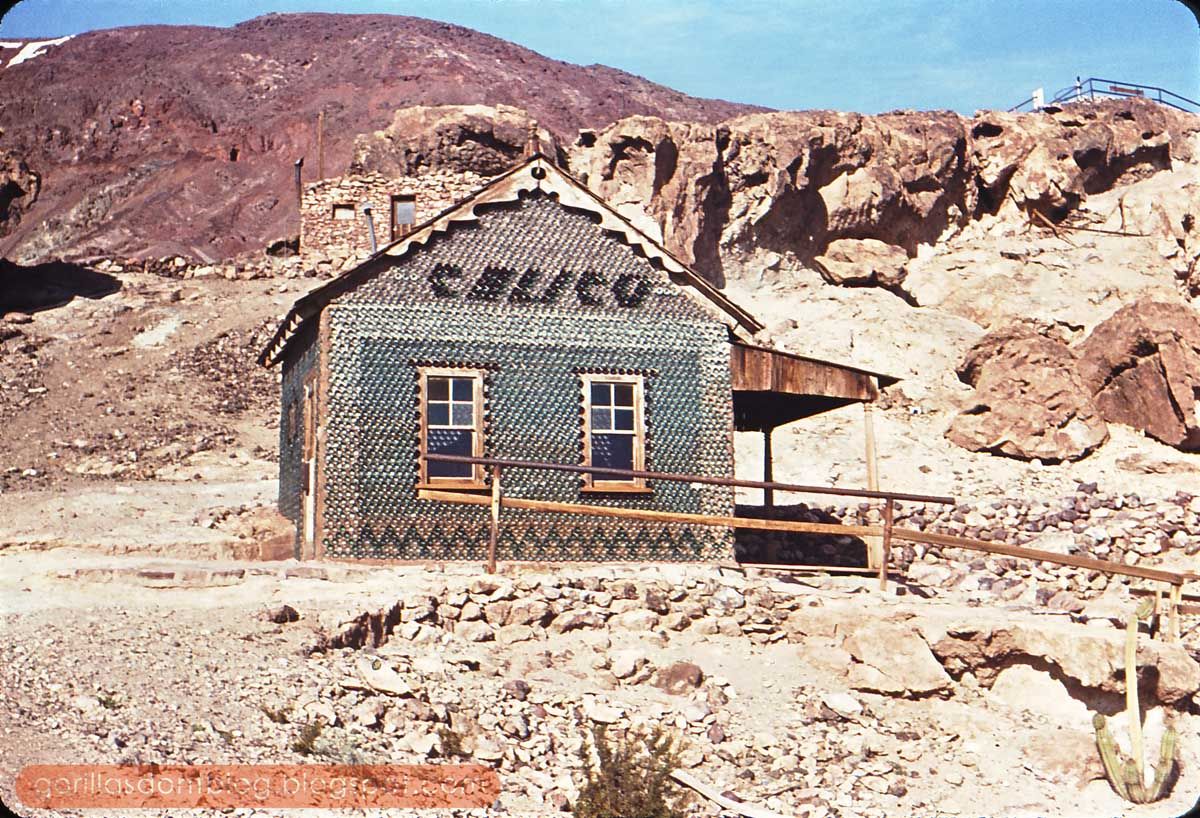 There's the most important building in Calico. No, not the schoolhouse, the privy. I guess when you go to a little schoolhouse you can only get a little schoolin'.
And finally, one last overview of the little ghost town, with the Calico and Odessa Railroad just leaving the depot. I wanted to add this strange bit of news from Wikipedia:
In 2012 Calico became the first ghost town in America to be re-opened for residential purposes. 100m from the ghost town site, six luxury villas were built with a trading value of $4.5 million.
WEIRD!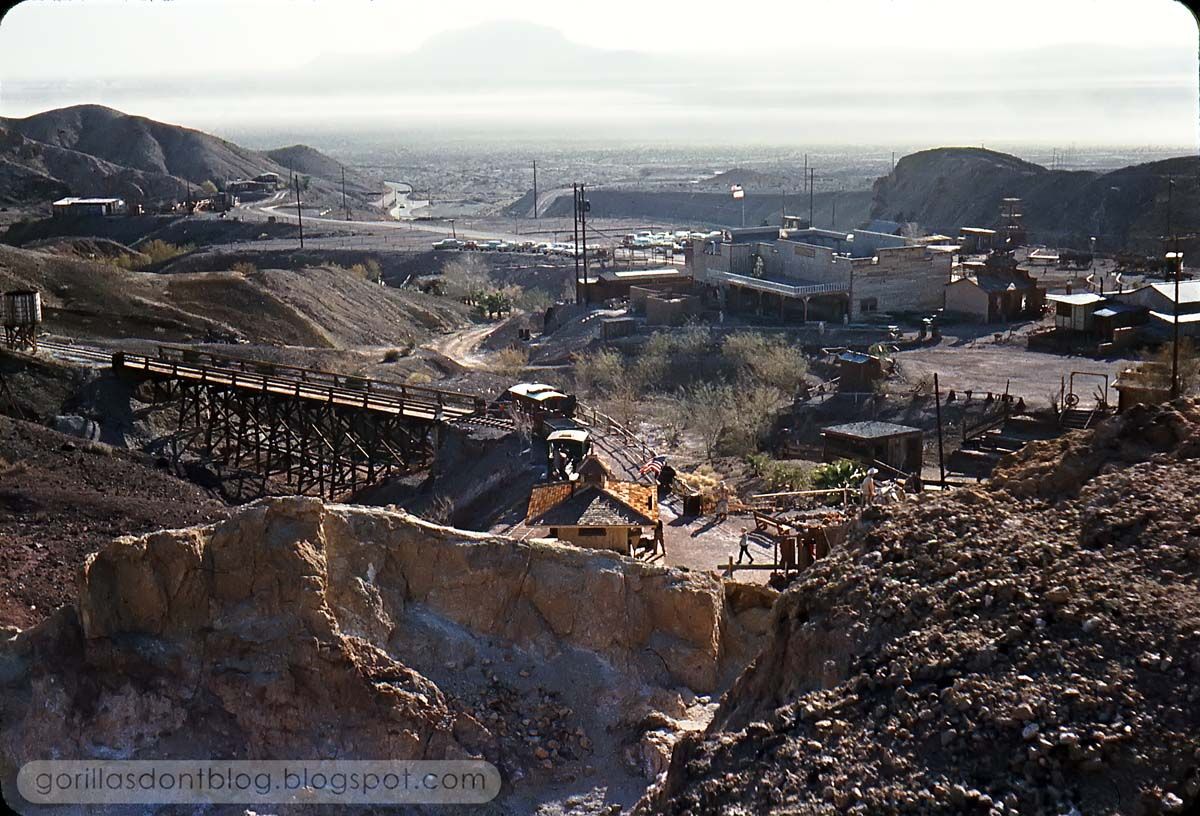 I hope you have enjoyed your visit to Calico!