Let's go back in time, a mere 17 years or so, to August 1996.
I like this nice photo of the entrance to Frontierland, looking very green and lush. Teepees are near the gates - something that I haven't seen except for in some very early photos of the same area.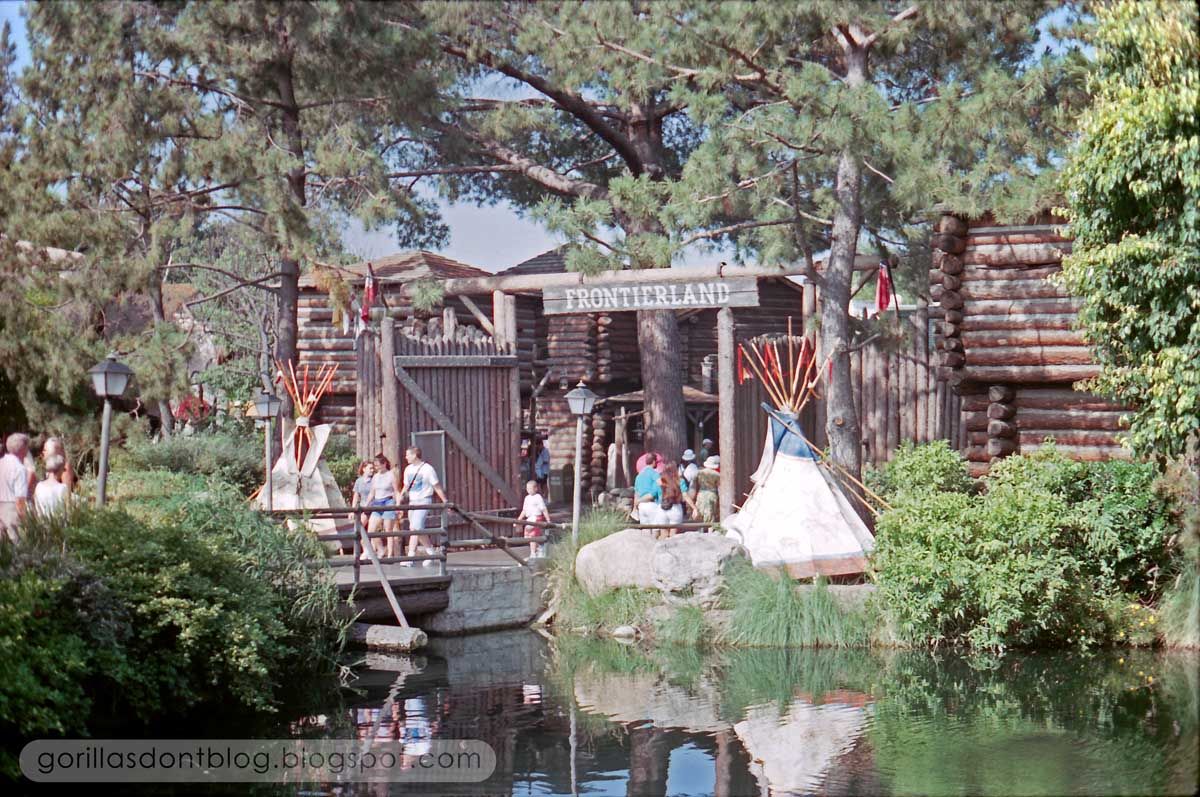 Well, I lied when I said that these were all from Frontierland, since the French Market is clearly a part of New Orleans Square. Oh well! Life will somehow go on. Let's go get some gumbo, or maybe a Monte Cristo sandwich!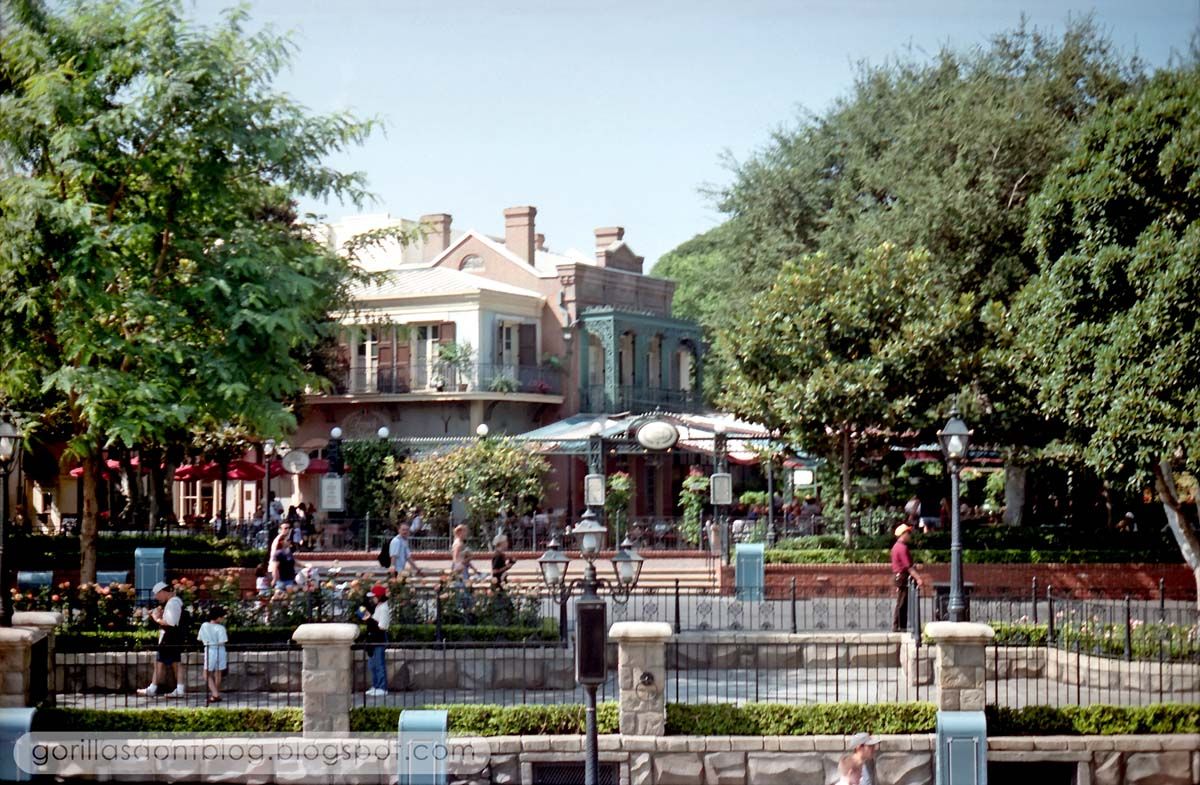 The good old Golden Horseshoe. Was there any kind of a show going on inside in 1996? The classic Revue had ended in 1986; I think that Billy Hill and the Hillbillies might have moved in by this time. Come to think of it, they've had a long run!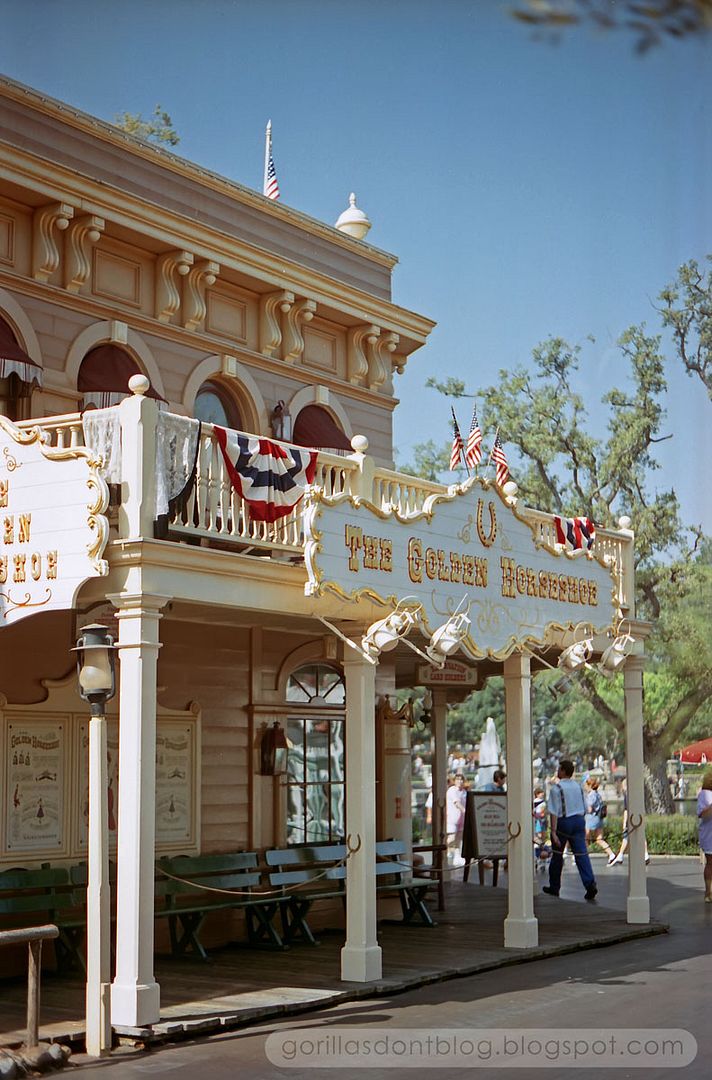 Here's a second view, with a little pergola covered in bright pink bougainvillea flowers; they seem to be shading a small cactus garden rather than benches for weary guests. Maybe bougainvilleas were too prickly to let people get close to them.