It is sobering to think that there are readers of this blog who weren't even born in 1985; how could that be 28 years ago?! It seems like just yesterday. I still have my "Flock of Seagulls" hairdo (look it up, kids!).
Videopolis was an outdoor amphitheater located near "It's a Small World" where you could watch the latest hot videos or even "rock out" to live acts, as seen in the photo below. It opened in '85, and according to Wikipedia, you could have seen real stars at the time, such as Janet Jackson, New Edition, Pebbles, Debbie Gibson, New Kids On The Block, or Tiffany. What, no GG Allin, Nurse With Wound, or Einstürzende Neubauten?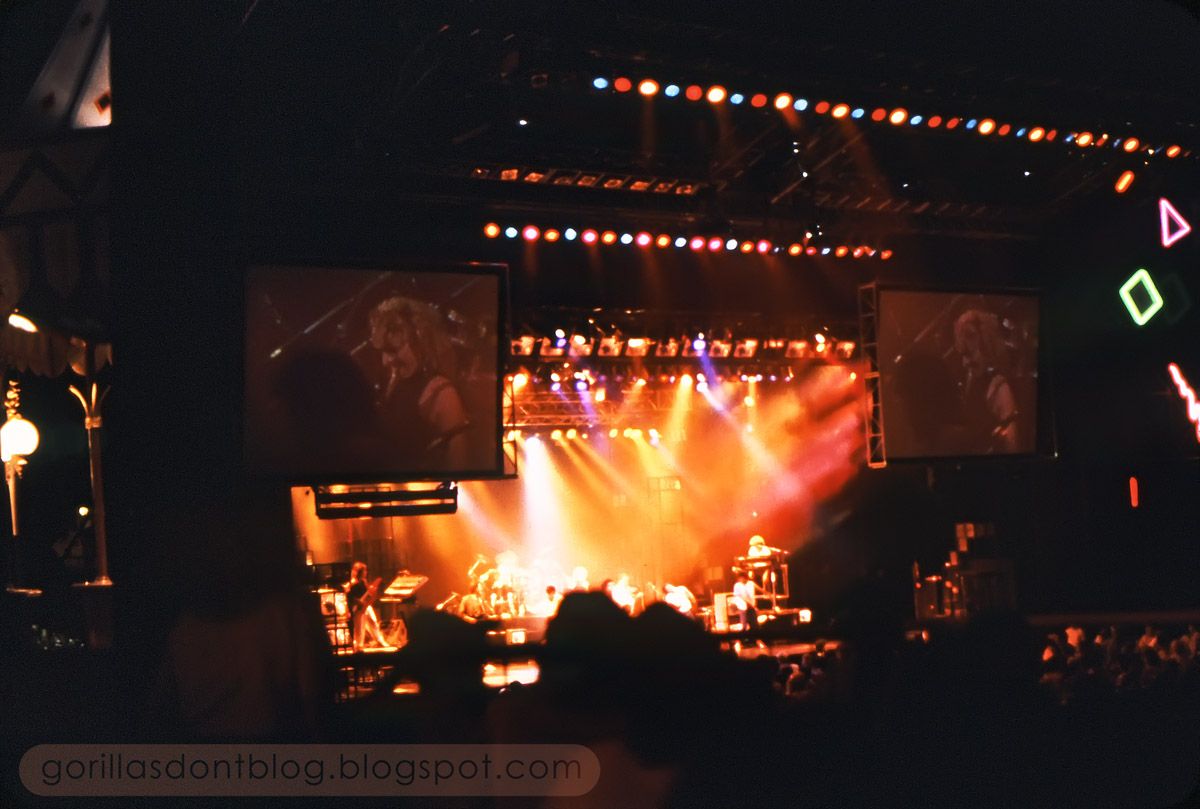 This next picture was snapped over at the Dumbo attraction. You can just see the mirror ball that Timothy stands on in the upper left. The Dumbii are a blur, silhouetted against the lights of King Arthur's Carrousel. Night photography is tricky.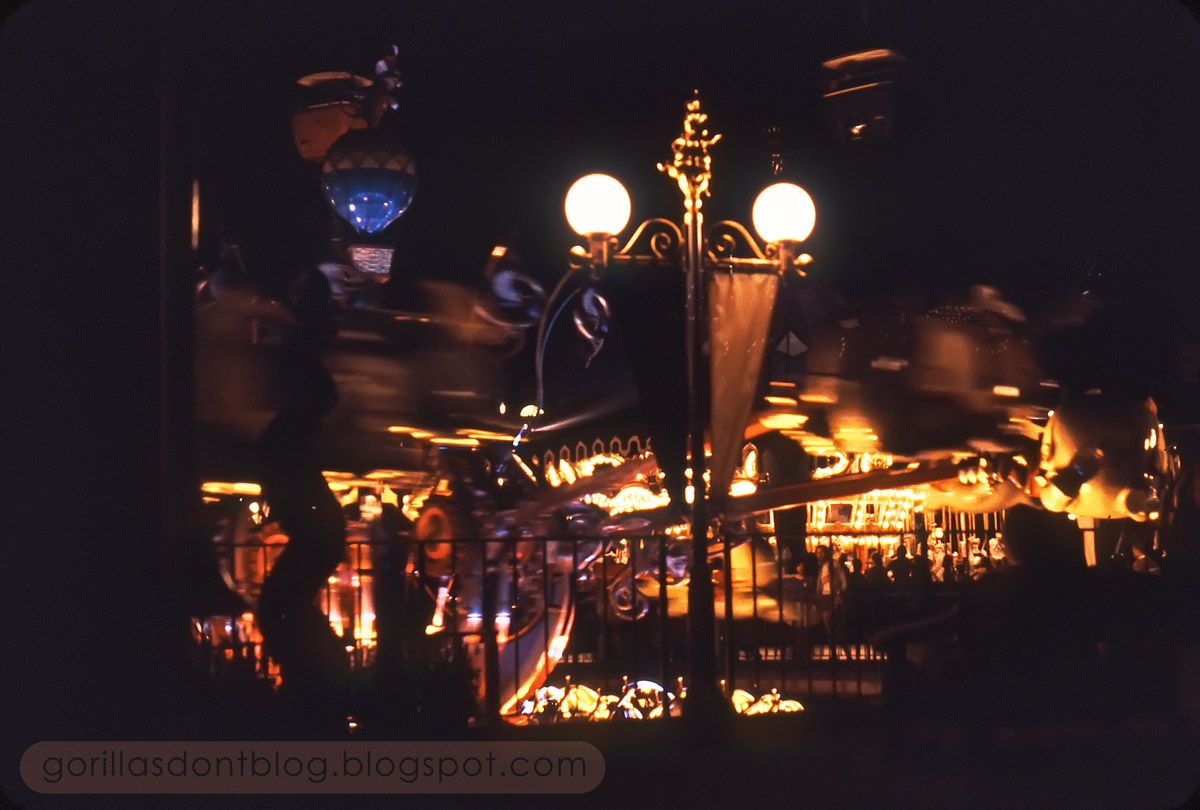 A photo of the castle! That's just what they'll be expecting! Maybe if I take the photo from an unexpected angle, all of their evil plans will be foiled.