Today I am sharing some photos of a modest little amusement park that I can't identify. The pictures are undated too, but are almost certainly from the 1960's.
Across a pond you can see Moby Dick; it looks like he's beached himself for a dental exam. Big red barns, crooked houses, giraffes... what can this place be?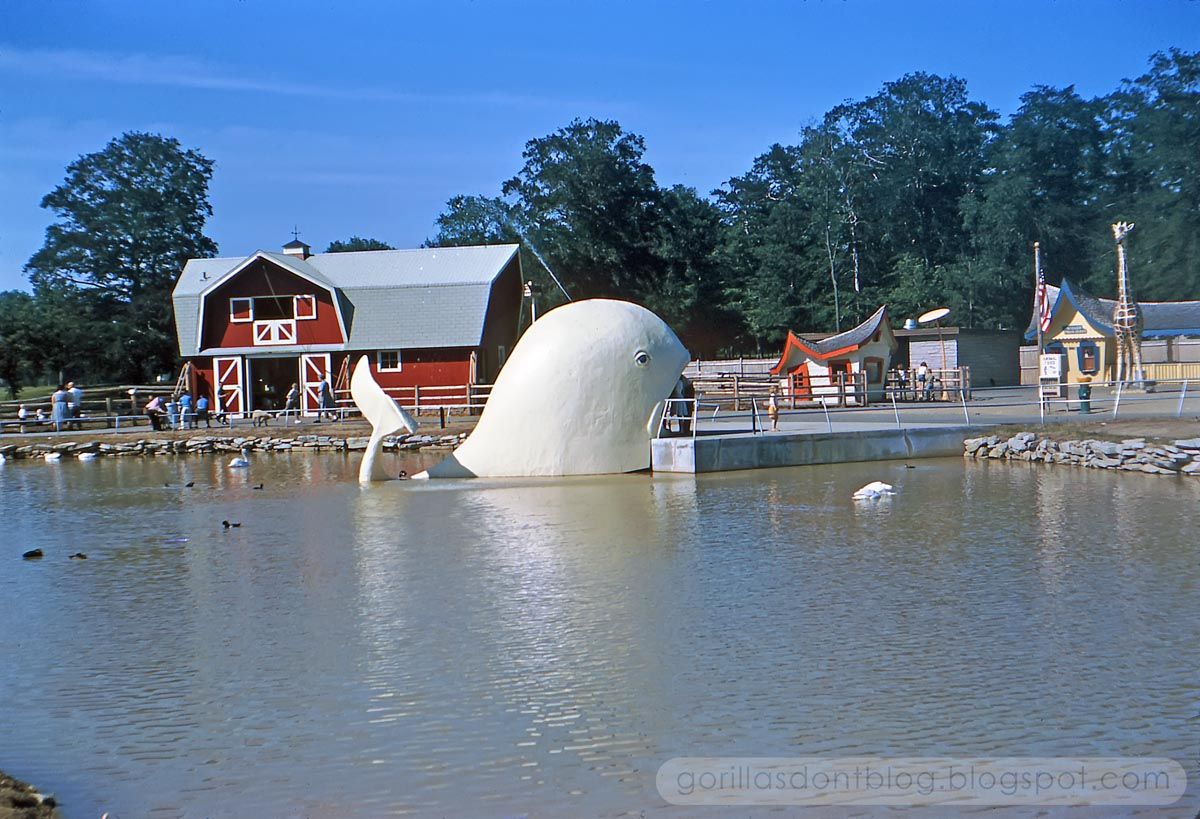 Parrots. Why did it have to be parrots. Cub Scouts and other young boys apparently love their birdy antics.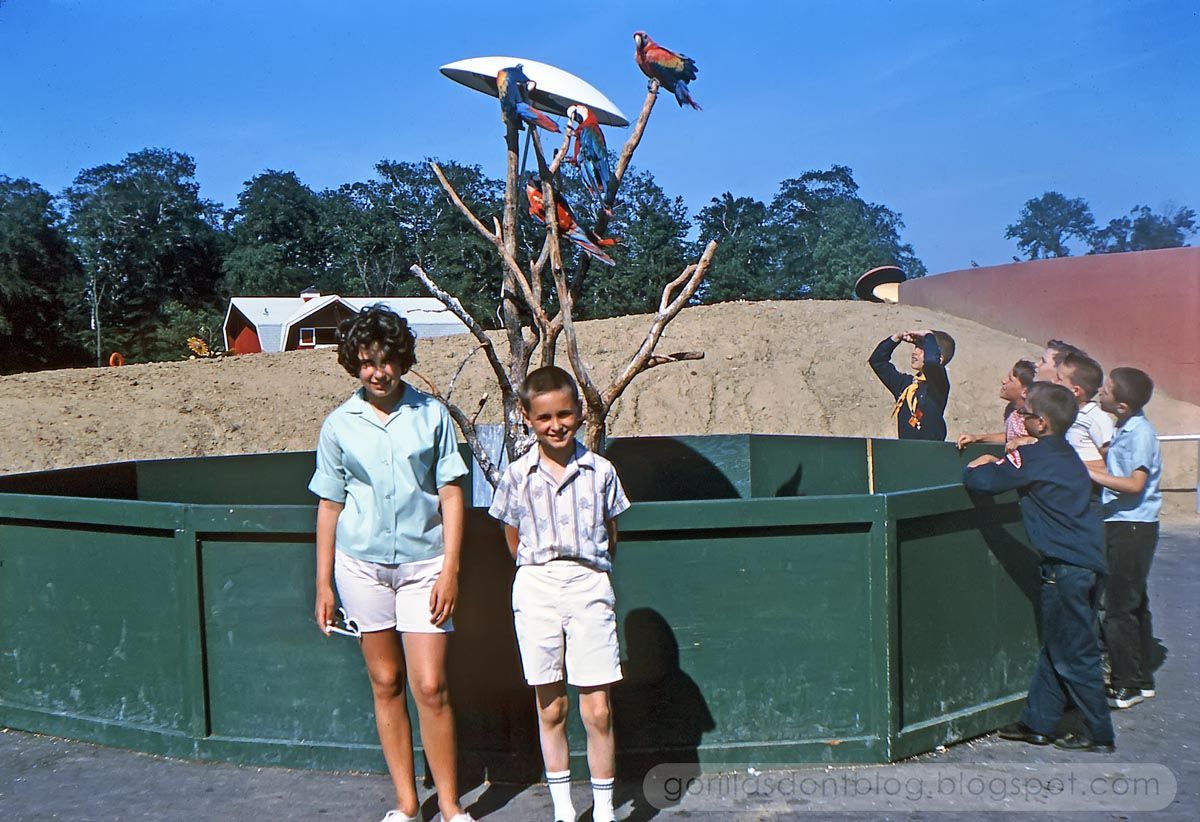 A little train ride... I love little trains! I hoped that the plate on the back would give me some sort of clue, but it was illegible.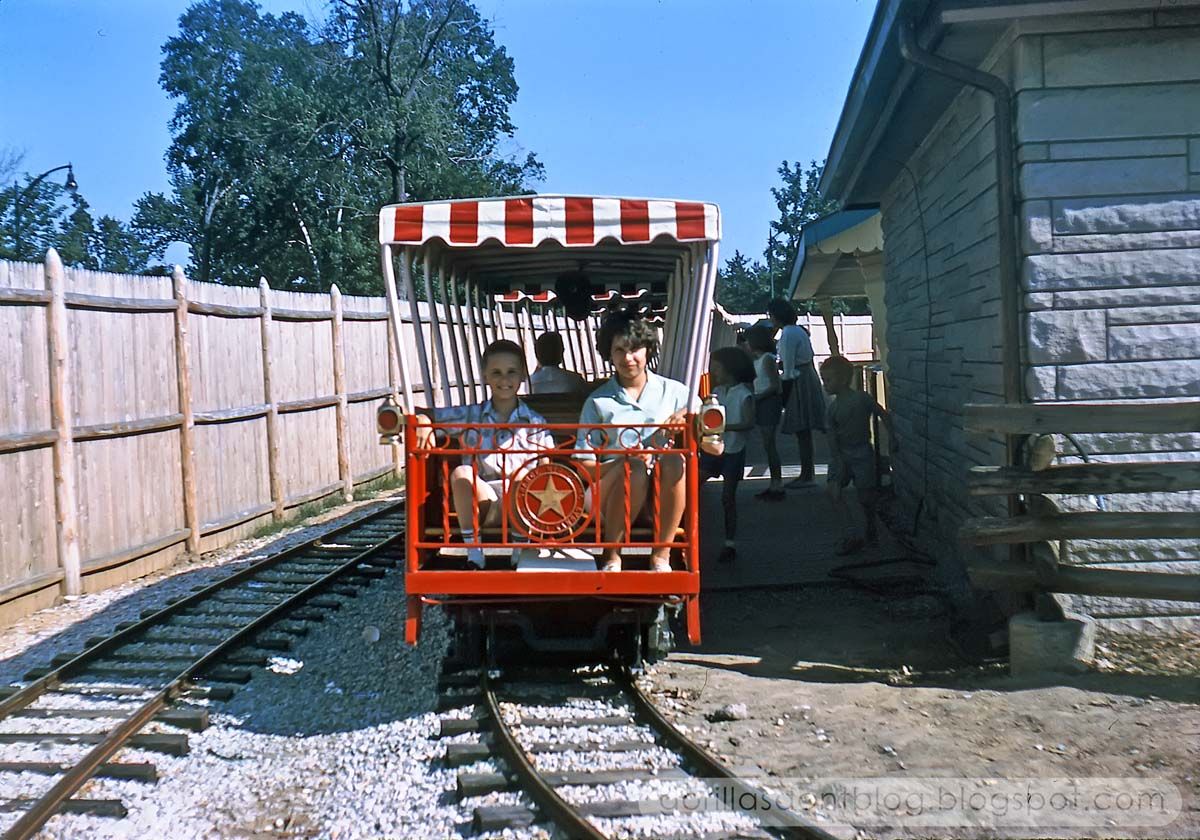 And here's the depot... the "Hoosier Train Depot". Is that just a cute name, or was this place really in Indiana? And what's with the giraffe?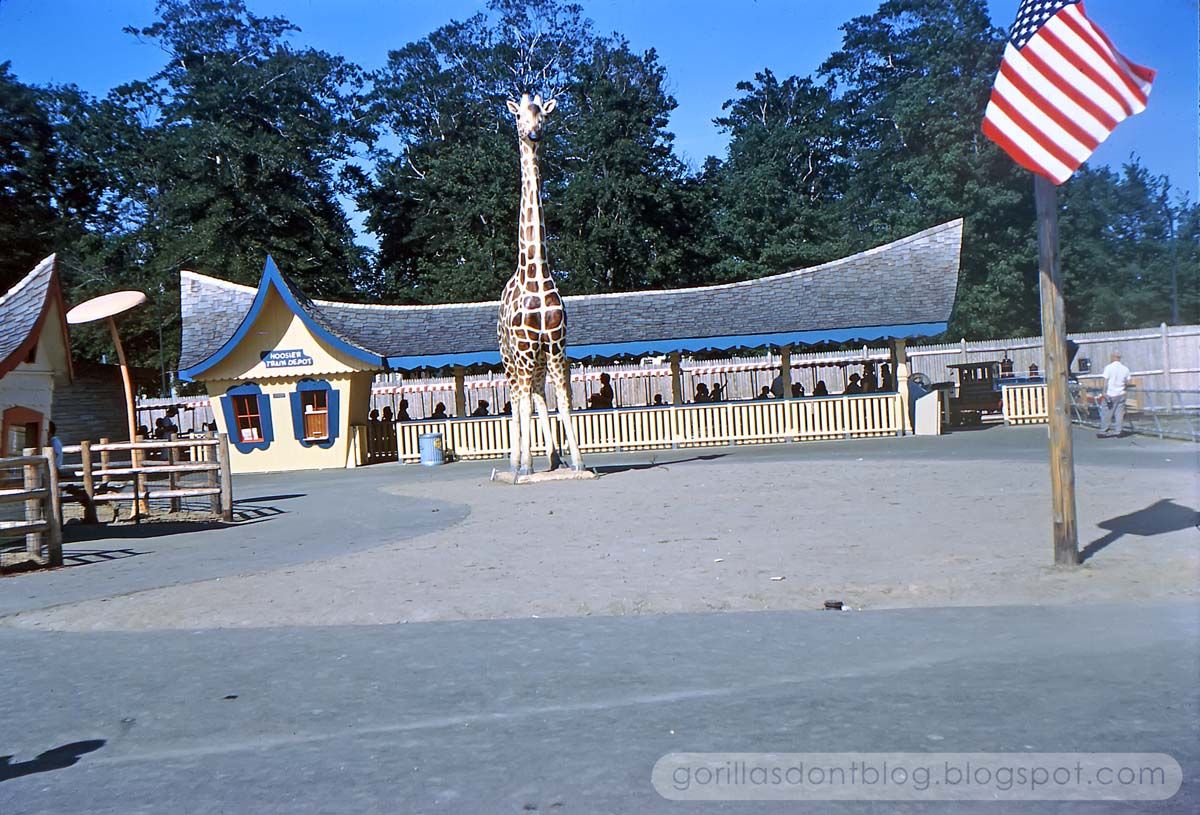 Petting zoos are great because they have those little snack dispensers. But the dumb goats always try to steal my snacks.
Last one... giant flowers (lamps?), a pagoda, a Dutch windmill; I'm trying like hell to figure out the theme.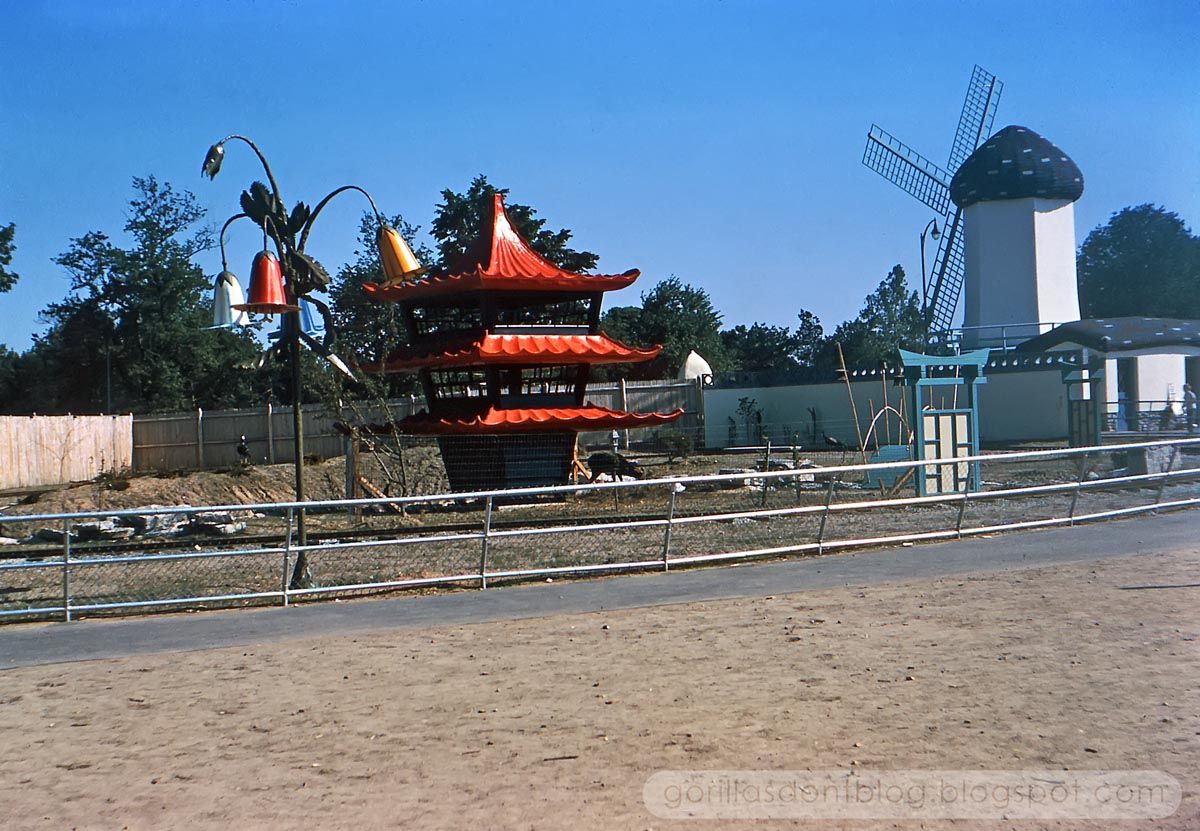 Well, there you have it, sleuths! There are a lot of knowledgeable amusement park enthusiasts out there, not to mention just plain smart people. I am confident that somebody out there will solve this mystery!