Ciao, Italia! There, I have exhausted my movie Italian, lucky for you. Today we're going to visit the fabulous city of Rome in the 1950's.
I love the lighting in this first photo, taken atop the Castel Sant'Angelo, with the Vatican and huge dome (designed by Michelangelo) of Saint Peter's Basilica in the background. I believe that the two seated ladies are American, and the standing woman is their guide.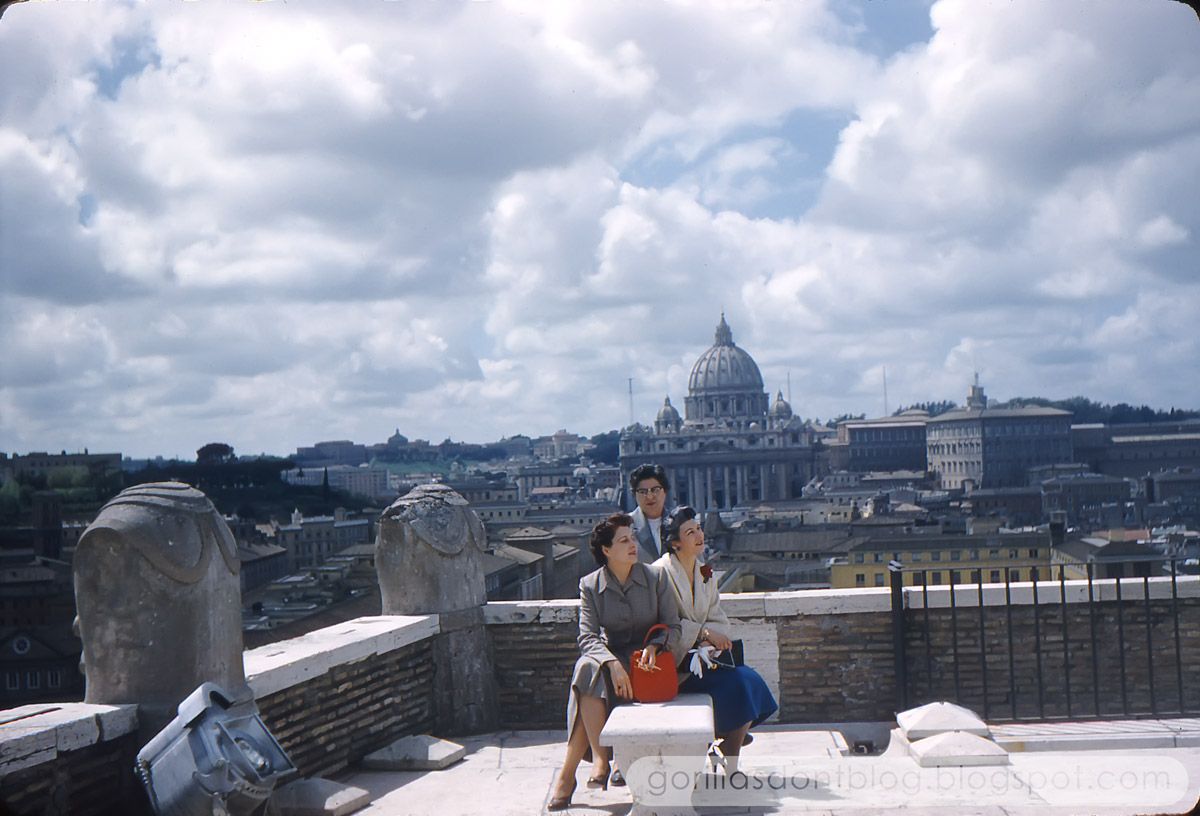 I found this lovely, unattributed 18th century painting showing the Castel Sant'Angelo - that cylindrical building to the right - along the banks of the Tiber. The Castel is also known as tomb of the Roman emperor Hadrian.
This next shot shows a Roman flea market (from February 1956). Wouldn't you love to be able to step into that photo and look for some fleas? I could use a good typewriter, since computers are obviously a "flash in the pan"; or maybe a vintage alarm clock. I would imagine that there was quite a lot of stuff on display that was considered junk at the time, but would now be considered rare and valuable.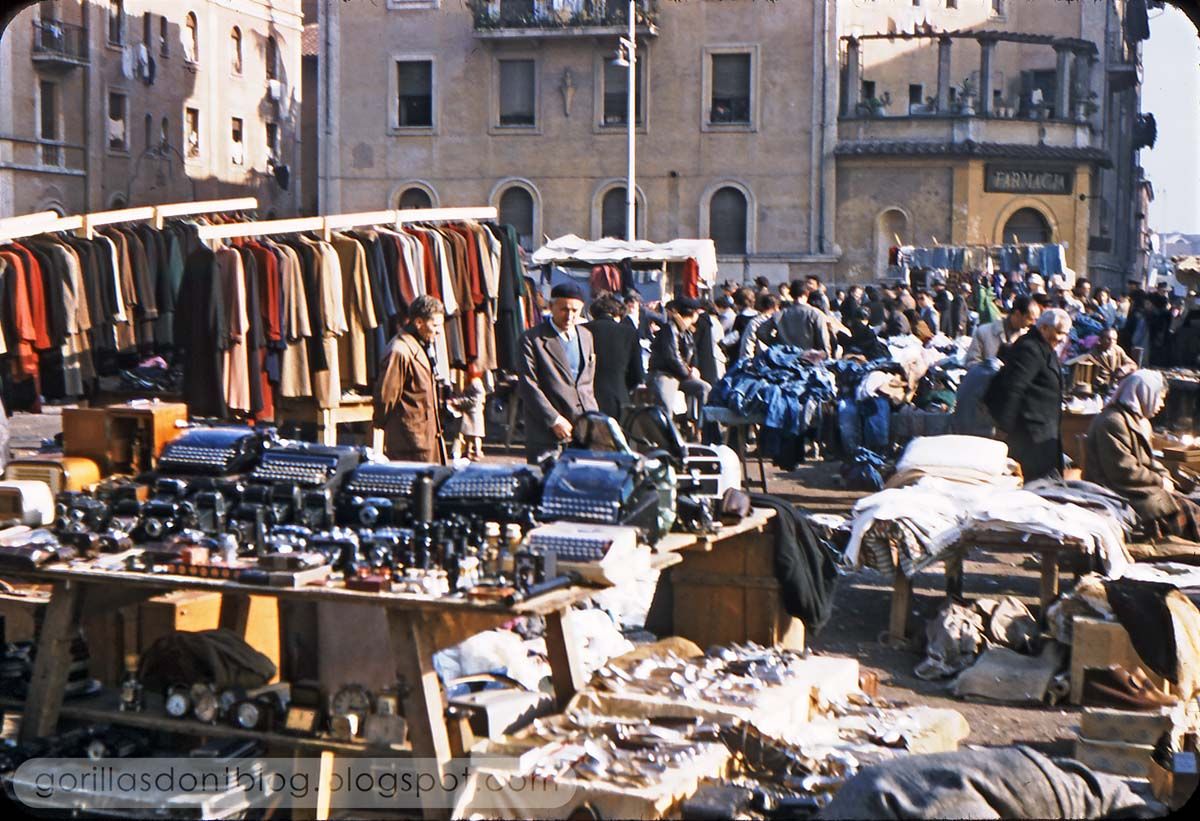 And finally, you can't go to Rome without a visit to the Spanish Steps. The widest staircase in Europe consists of 138 steps up a steep slope connecting the Piazza di Spagna at the bottom and Piazza Trinitá dei Monti at the top. Just visible at the bottom of the photo is the Fontana della Barcaccia ("Fountain of the Old Boat"). Don't throw three coins in this one, it's the wrong fountain.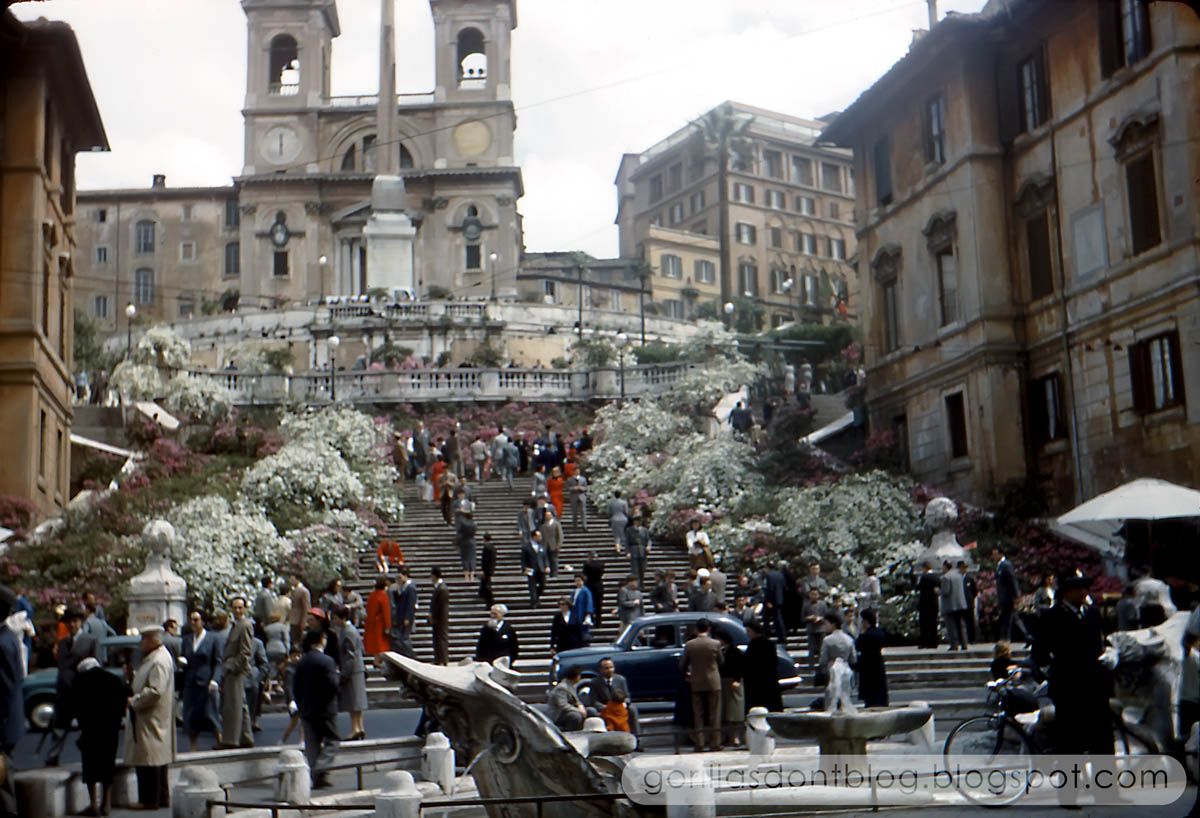 I hope you have enjoyed your trip to Rome!