Some of the pleasures of "It's a Small World" (for those of us who actually like that attraction) can be enjoyed before one even gets inside the massive show building. There are the topiaries and the mechanical clock, and even the boats themselves as they head into (and out of) the load area. The turquoise color of the trough looks like a jewel in the bright sun, and it's fun to watch the people in each boat.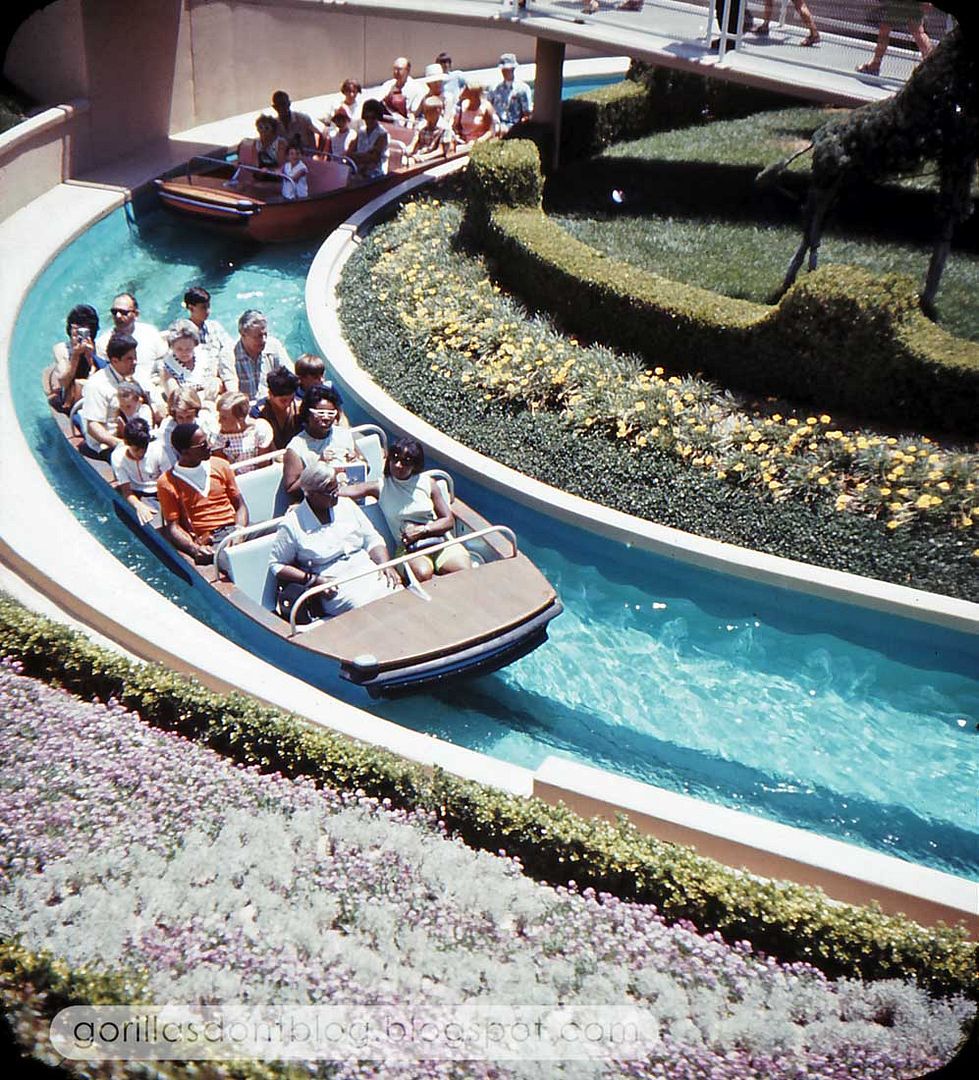 The boats have been changed rather recently, but in these original boats, the front row was the place to be! Plenty of leg room. I am intrigued by those "Devo" glasses on the lady in row 2! Row 3 is crammed with 5 kids. And in the last row, a woman is filming her ride experience.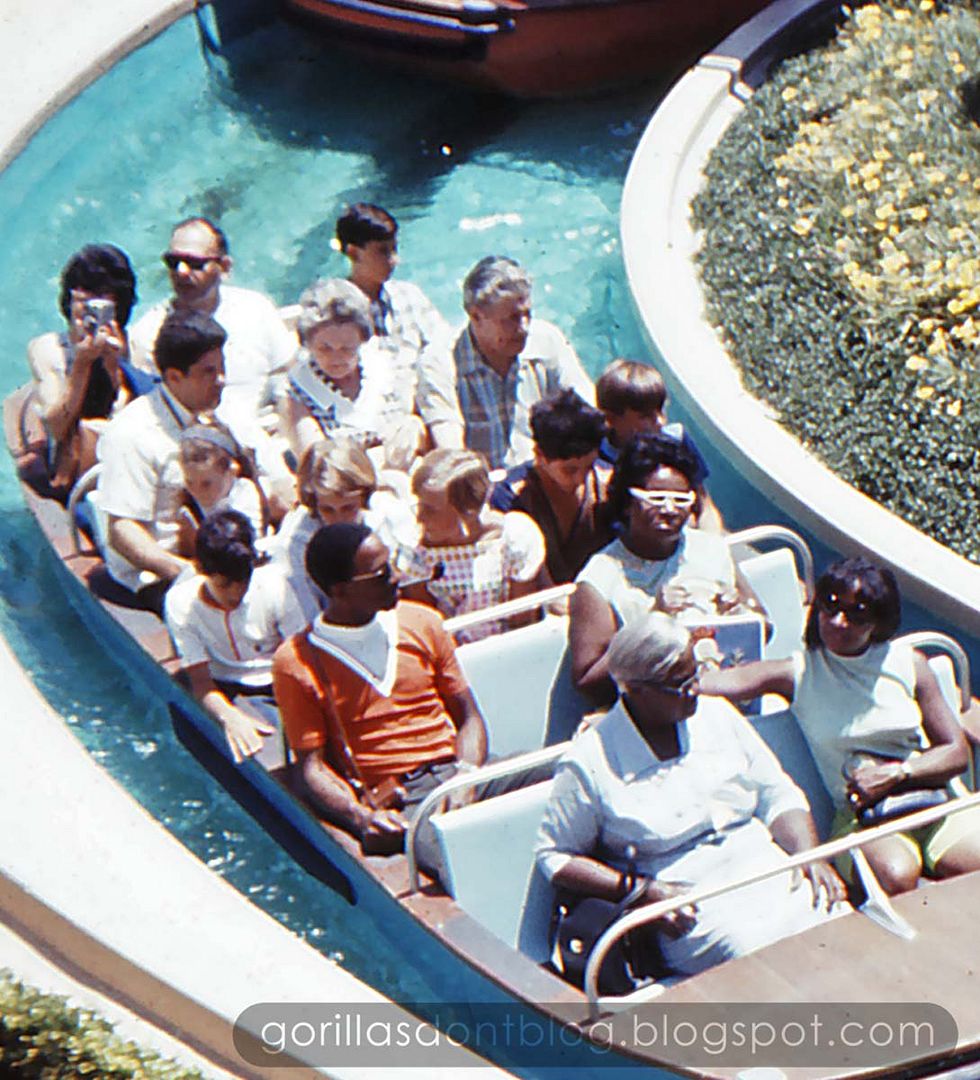 Here's the Matterhorn, taken from what I believe is a Peoplemover vehicle. You can see one particularly swoopy curve exiting the mountain from left to right.