Here are three fun, vintage black and white snapshots from Knott's Berry Farm!
Two nice ladies pose next to the fantabulous steam locomotive that must have been only recently installed at the park (though the train itself was a genuine antique). The woman on the left holds a paper bag. It might hold souvenirs, or maybe they brown-bagged their lunches.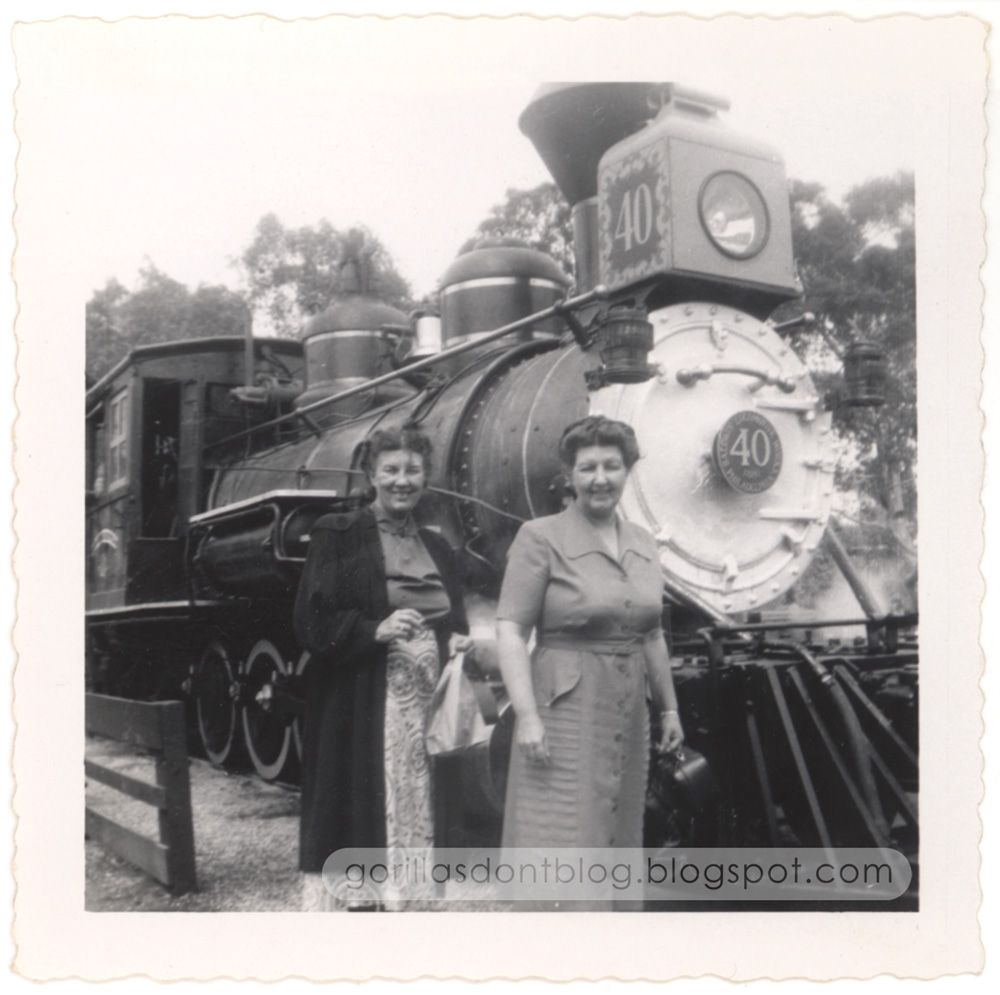 Hey, that doesn't look like Chief Red Feather! I admit that I thought it was him at first. I'll bet the lady is holding a cup of ice-cold boysenberry juice, mmmmm-mmmm!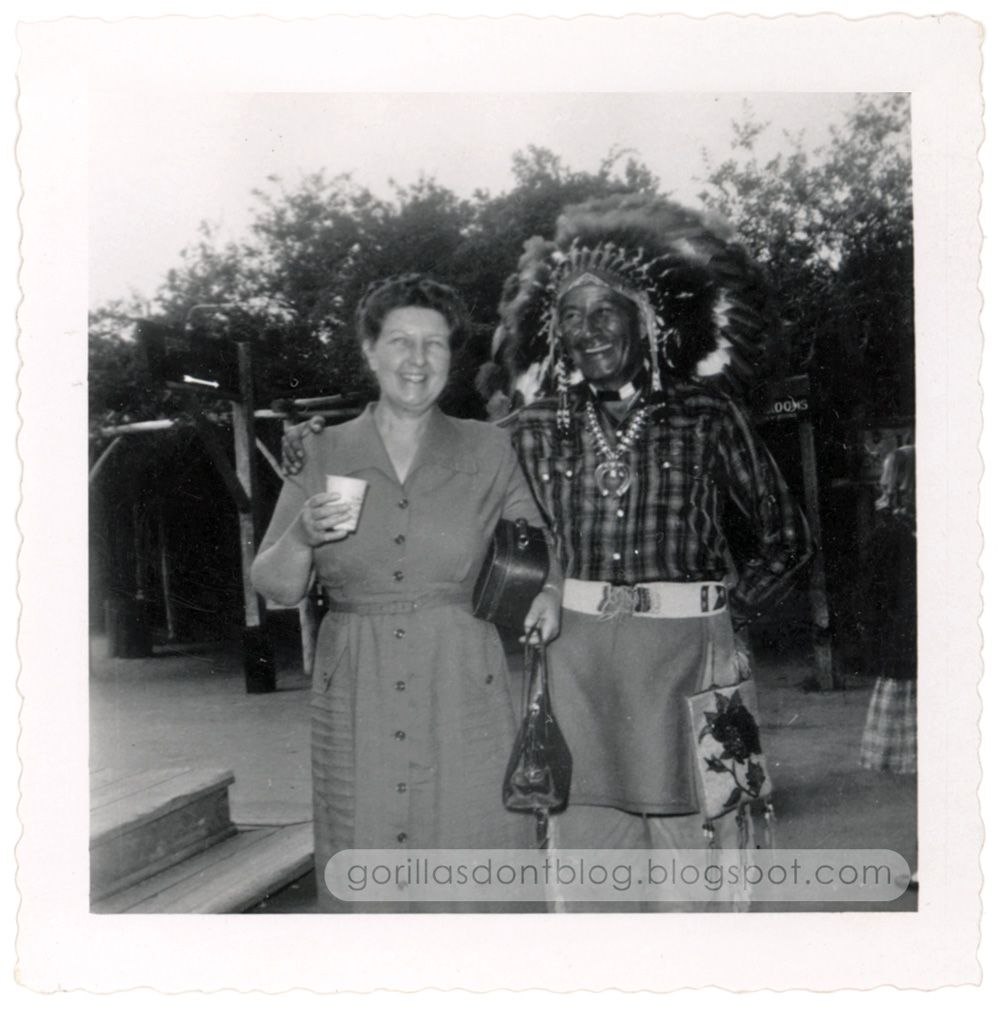 And finally, no visit to Knott's would be complete without a photo with Handsome Brady and Whisky Bill. That lady looks as giggly as a schoolgirl.