I love the vehicles that can be found on Main Street U.S.A. They look great, and add movement, color, and sound. I hope they never go away!
In the early days you might see the horse-drawn "Chemical Wagon", but it was eventually replaced by the motorized Firetruck. The Firetruck still runs on busy days, though I've never been on it. That's another one of those, "If I had an annual pass and went to Disneyland all the time...." activities. Those kids in the back better lay off that bell!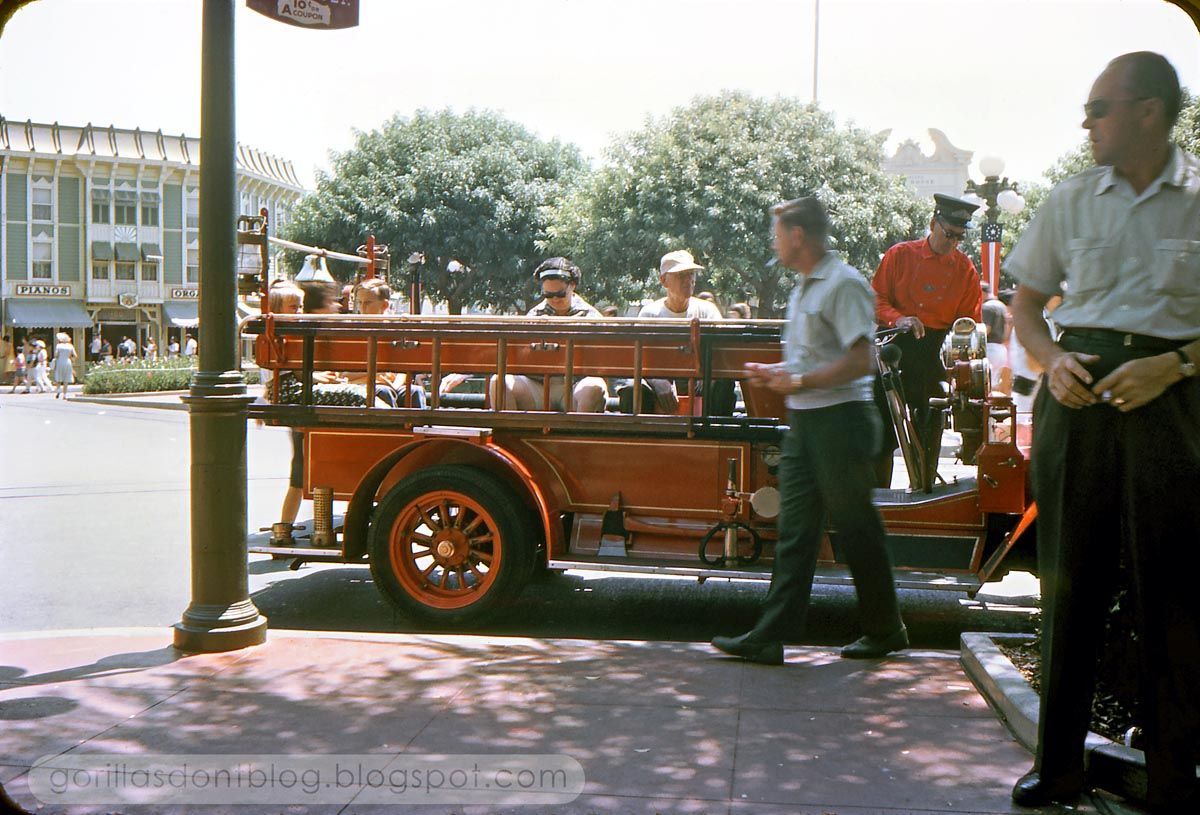 The Surrey is another vehicle that no longer operates, though you can see one of them displayed back near Big Thunder Ranch if you are lucky.