On today's "Anything Goes Saturday", we are going to visit with some folks. Good old, ordinary folks!
This first photo is from March 1955 features two ladies who have just returned from a trip to Mexico. The ladies are in Phoenix, so maybe they made the 2-hour drive to Nogales, a popular border destination. Suddenly I realize that the thing that has been missing in my life is a sombrero! Apparently they bought some grapefruit while they were in Mexico (grapefruit, bleah!). And the lady on the left is proudly displaying her ornately embroidered skirt, covered in vibrant Mayan-ish motifs.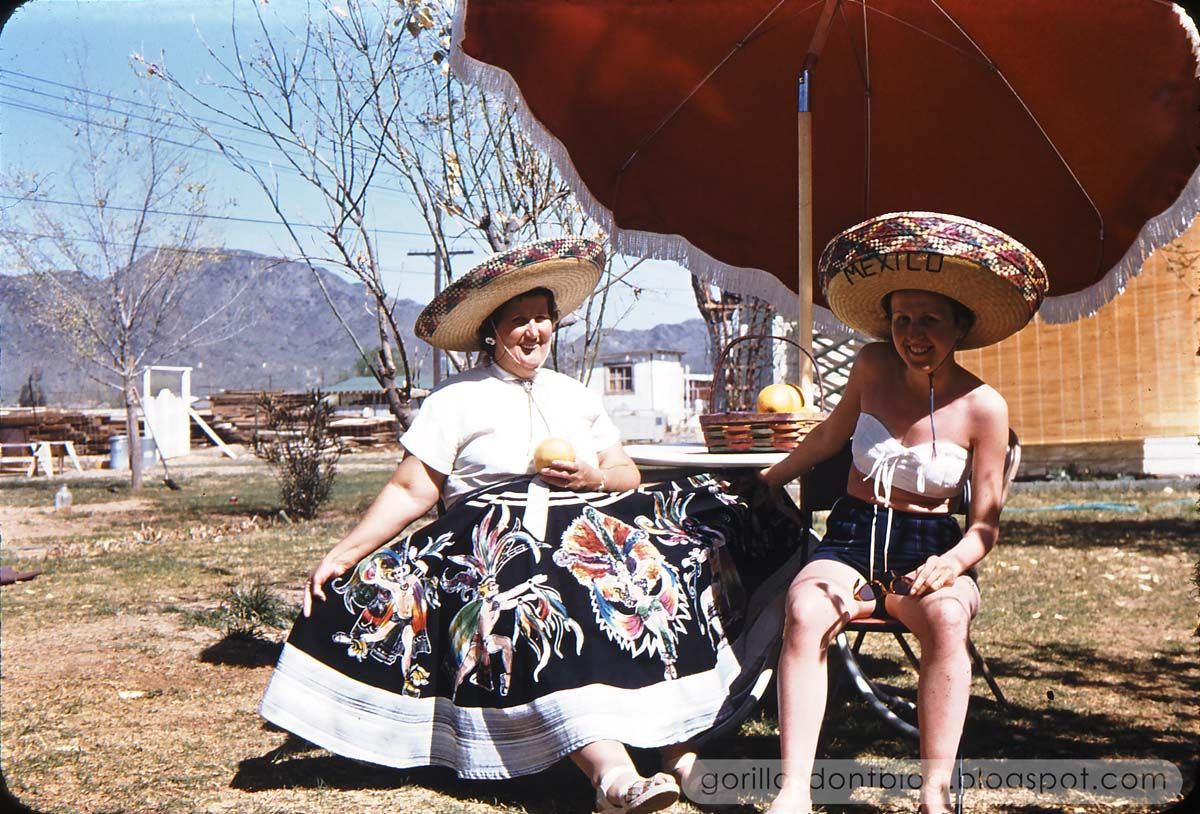 There is something so American about old drive-in restaurants. Park your car, order your food, never unbuckle your seatbelt (though not many people wore seat belts back in August 1959). Three months later, find petrified french fries on the floor. The whole process was fascinating to me as a kid; every time I visited my grandparents in southern Minnesota, we would eat at least once at the local A&W, and food never tasted so good!
I don't know where this particular photo was taken, but I love the fact that somebody wanted a picture of their helpful car hop. Notice the sign for 7-Up floats! My mom used to make those... sherbet and 7-Up; I wish I had one right now.