Today's post is a tribute to a SoCal amusement park that I have heard almost nothing about, which is pretty unusual; we love our amusement parks!
So, here is one postcard for Queen's Park in Long Beach. Since the early 1900's, the Long Beach Municipal Pier was home to a waterfront boardwalk and park known as "The Pike". As the years passed and competition for people's amusement dollars increased, The Pike was given a facelift and renamed "Nu-Pike" in 1954. One of Bud Hurlbut's famous miniature trains was added! In 1971, the named was changed to Queen's Park to coincide with the arrival of the RMS Queen Mary.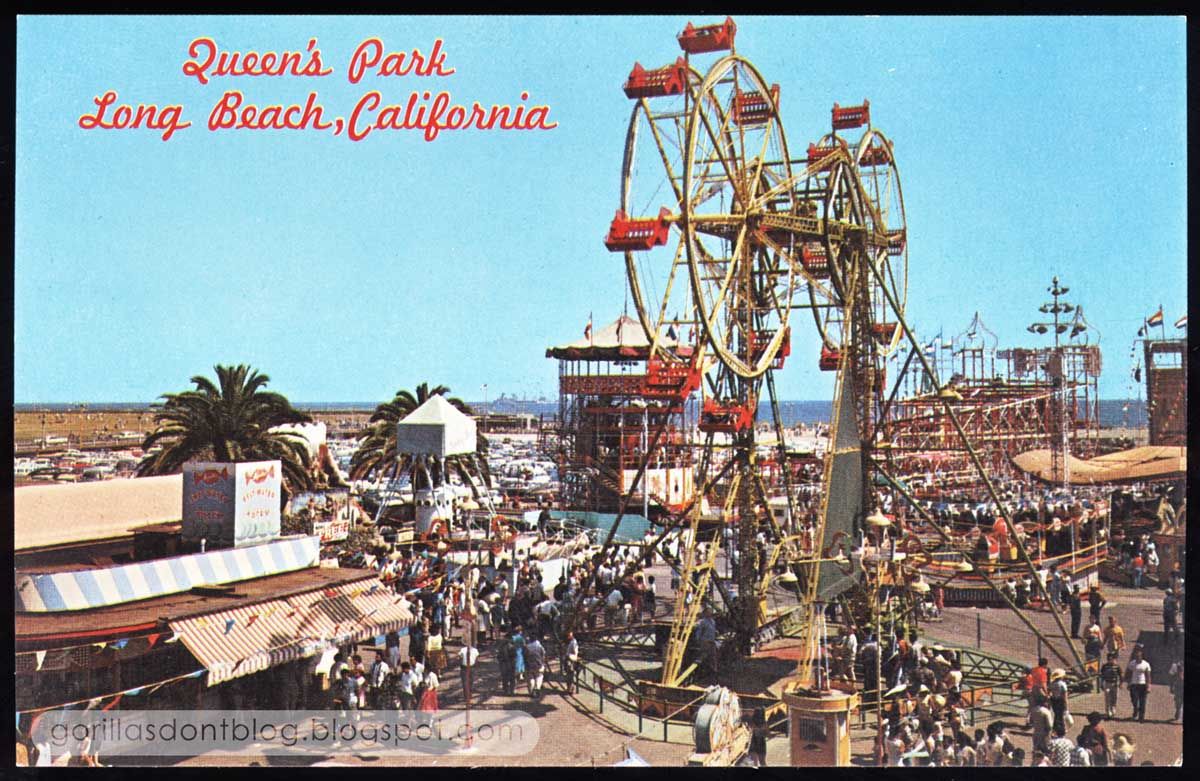 Considering that I lived in nearby Huntington Beach and my Navy dad worked in Long Beach, I am astounded that my family never went to Queen's Park. It looks like it would have been a lot of fun!
I was even more amazed to learn that Queen's Park lasted until 1980. Apparently it was featured in old episodes of Emergency!, S.W.A.T, and The Six Million Dollar Man... it would be fun to see those scenes!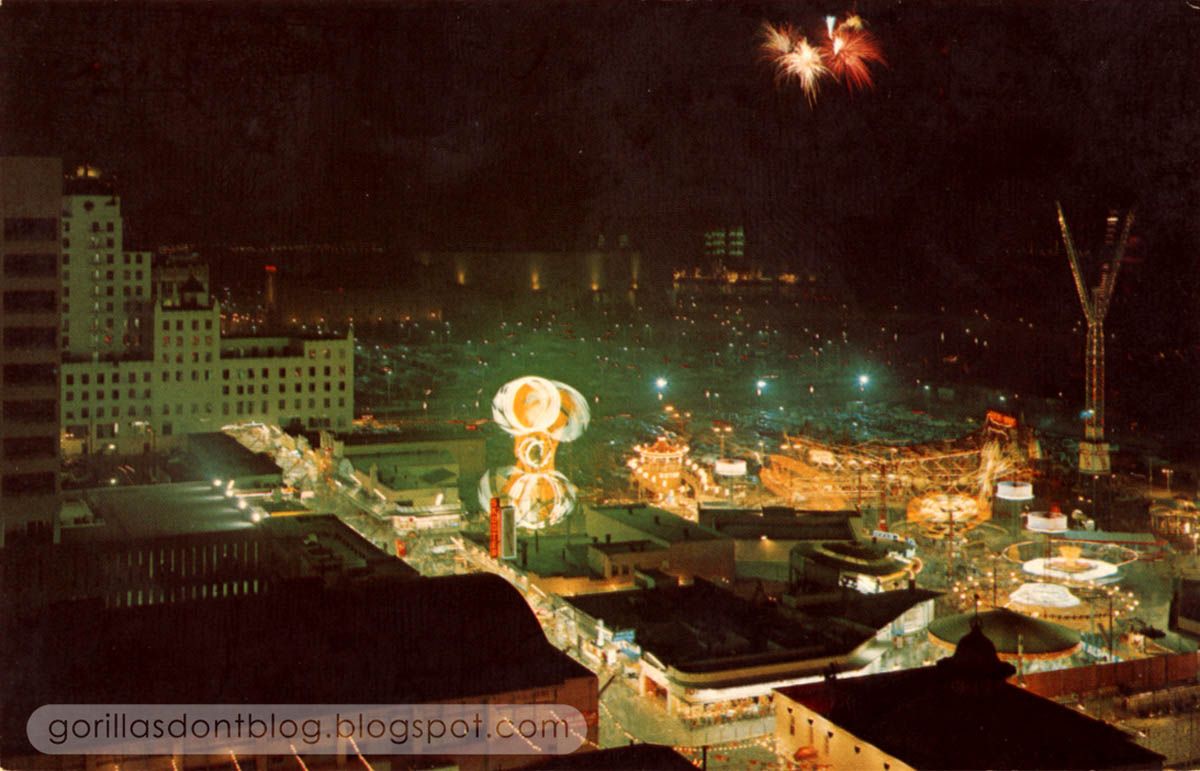 At a recent paper show, I found this strip of tickets (on Globe paper, hooray!) from QP's first year. This would have kept you busy for a while! Presumably a guest handed this to the ticket taker who was armed with a special paper punch.

Goodbye, Queen's Park!