I have three large color transparencies featuring photos of Walt Disney World, and I decided to scan them; they look weirdly yellowish greenish oogish. They are also undated, which is frustrating; I know so little about the "World" that if there are clues as to when these were taken, they are lost on me.
Anyway, let's see what we've got. Here's a nice photo, taken from a flying saucer, providing us with a bird's-eye view of the Contemporary Resort. That A-frame hotel is almost as iconic as Cinderella's castle; when I was a little kid, pictures of the Monorail track going right through the middle of the hotel were so amazing. Why didn't all hotels have monorails going through them? The oodles of cars surprises me, since I always imagined that early trips to the Magic Kingdom could be enjoyed without your car. I was such a fool!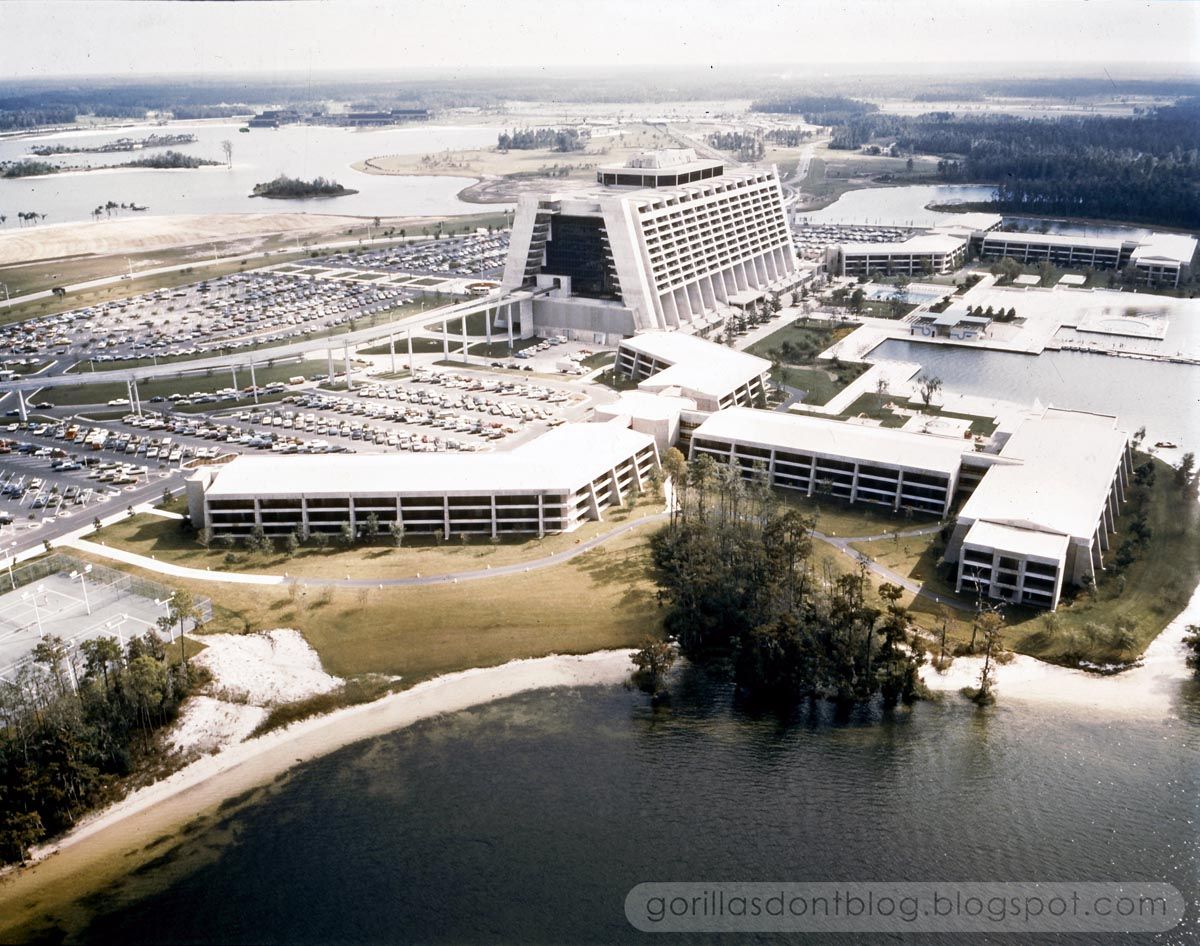 A friend of mine described the experience of approaching the hotel in the Monorail, explaining that the entrance seems to get smaller and smaller as you get closer to it! Crazy, man, crazy, and yet I grok where he is coming from.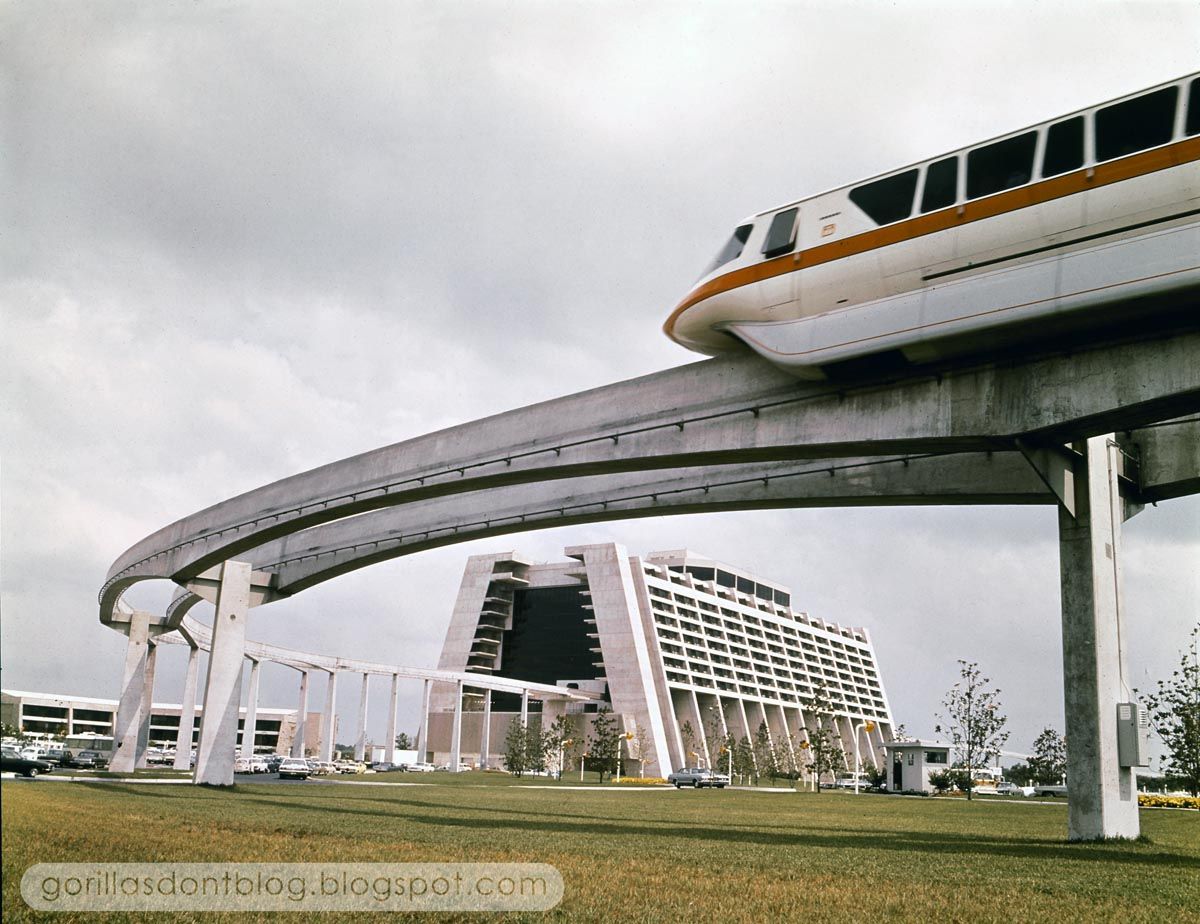 More weird-o-color™ effects blow our minds as we hover above the Polynesian resort. There's nice sandy beaches, it looks warm and pleasant in the shallows. Just beyond the developed land is miles and miles of nuthin'! I wish I could see a photo taken from exactly the same vantage point today. Readers in Florida who happen to own helicopters, you have an assignment!