Th Disneyland Hotel was captured - barely - on film in this night shot from 1968; not much to say about this one, although I am fascinated by the faint "in camera" reflection of the neon sign.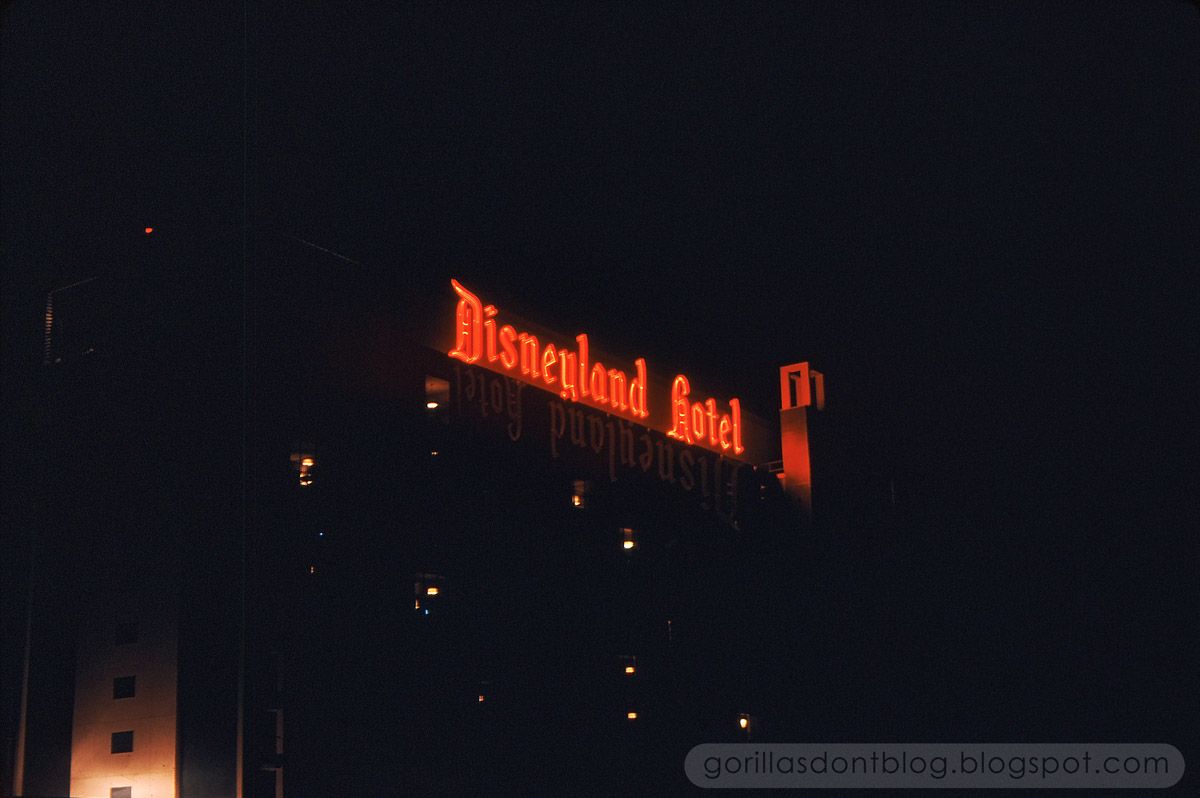 There's the snow-capped Matterhorn, as seen from the entryway into Tomorrowland. Whenever I see a vintage souvenir stand (like that one to the right), I can't help imagining what wonders it held!
Waaaay at the top we can see Hans and Otto (only a few molecules of Otto), who scaled the mini mountain daily. Everyone knows there was a basketball half court inside the Matterhorn, but did you know there was a foosball machine at the very top?