Today I wanted to share this great vintage press photo from the 1939 New York World's Fair. One of the Fair's most iconic attractions was the Amusement Zone's "Parachute Jump". At 262 feet high, some called it the "Eiffel Tower of Brooklyn". You'd go uuuuup, and then drop down. Unless something went wrong, like it did for this unfortunate couple. Their parachute got stuck 100 feet in the air. This photo is pretty remarkable, with the crowds of lookyloos below; that net was presumably installed by the fire department (or whoever) after they were trapped.
They look pretty calm and collected. Here's where my brain goes: thank goodness they didn't need to use the bathroom. (Sorry).
Here's the text affixed to the back of the photo. It took five hours to get them down, holy moly!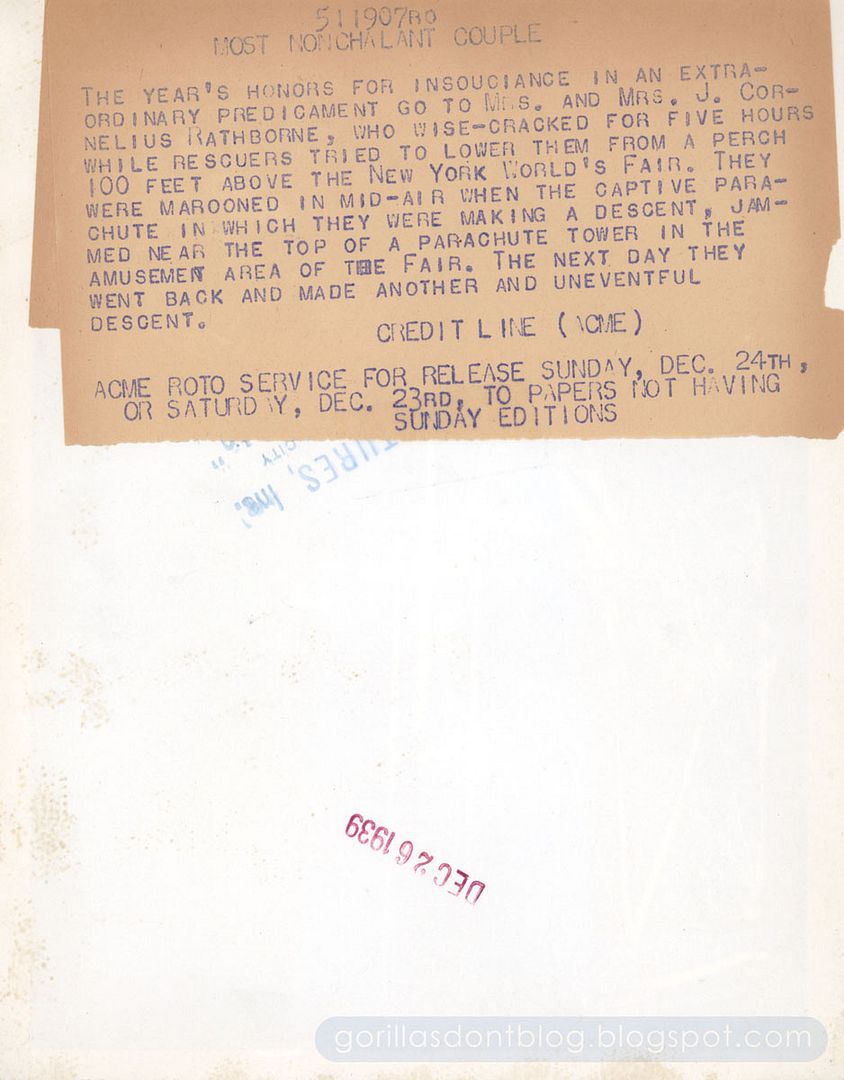 This makes me think of WindSeeker at Knott's Berry Farm, which had a similar mishap (two mishaps, actually) last September. Here's a view of it as taken from the Sky Cabin... that thing is tall! Apparently the ride stopped, leaving riders stranded for four hours. Cedar Fair closed all of its WindSeeker rides around the country, and the one at Knott's only just reopened on February 1st.