It's time for some more "Instamatic" masterpieces! I hope you are wearing your smoking jacket and monocle.
Do you love to travel, but can't bear to leave your mutt or kitty at home all alone? Luckily, they can come with you to Disneyland and stay in the Ken-L-Ration Pet Motel. Free wi-fi and HBO. That sign is all kinds of awesome. Maybe if I get tired in middle of the day, I'll stay in one of those kennels myself.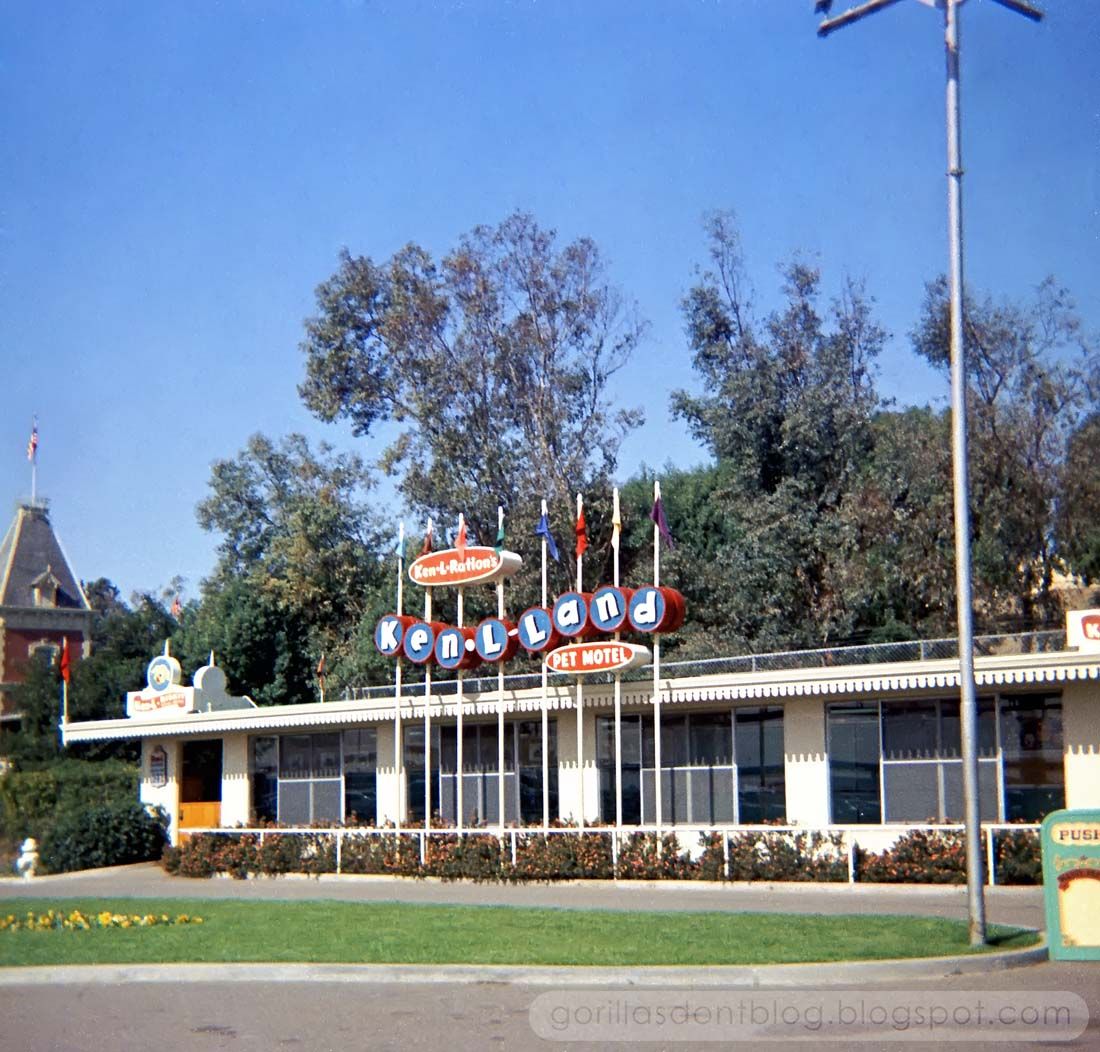 I always imagined that the life of a crab was a lot of laughs, but after extensive research I've learned that they typically spend half their time grappling, half their time skirmishing, and half their time fighting. Thanks, interwebs!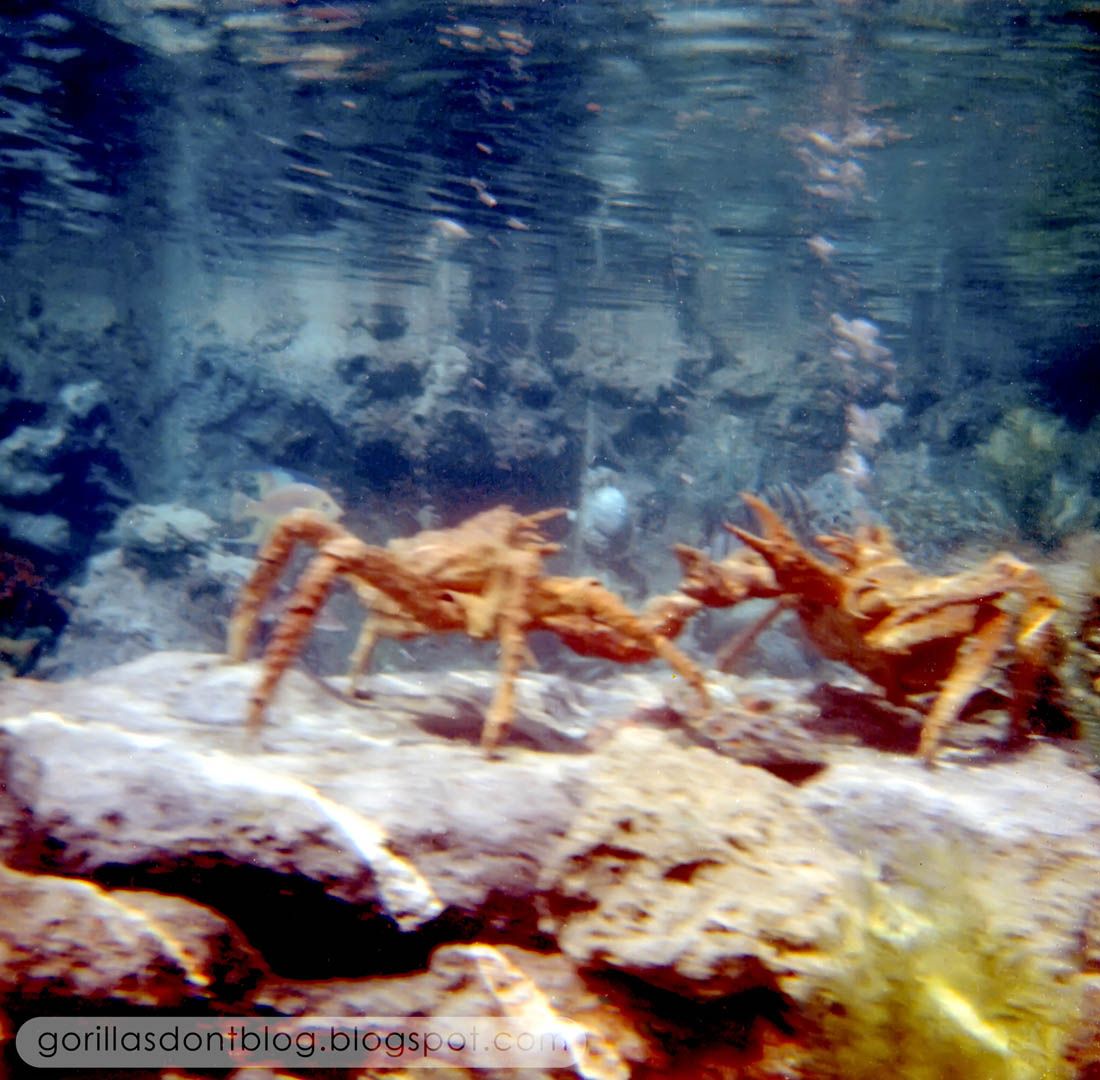 I am trying to figure out what vantage point this photo was taken from. This is before there was the overpass in front of "Pirates" (and maybe even before that attraction was built), but clearly the camera was above eye level quite a bit. Any ideas? Could this be from the Golden Horseshoe's outdoor, upper balcony?