Why bother visiting real nature, it is full of bugs. You know I'm right! I'd rather go to Disneyland's "Nature's Wonderland", which was gluten free and bug free.
I've got to hand it to those Imagineers... that bear in the water looks pretty realistic. He's hoping to grab a silvery trout from the water. Then he will grill it with some lemon & parsley butter and serve it with garlic mashed potatoes and a crisp Chenin Blanc.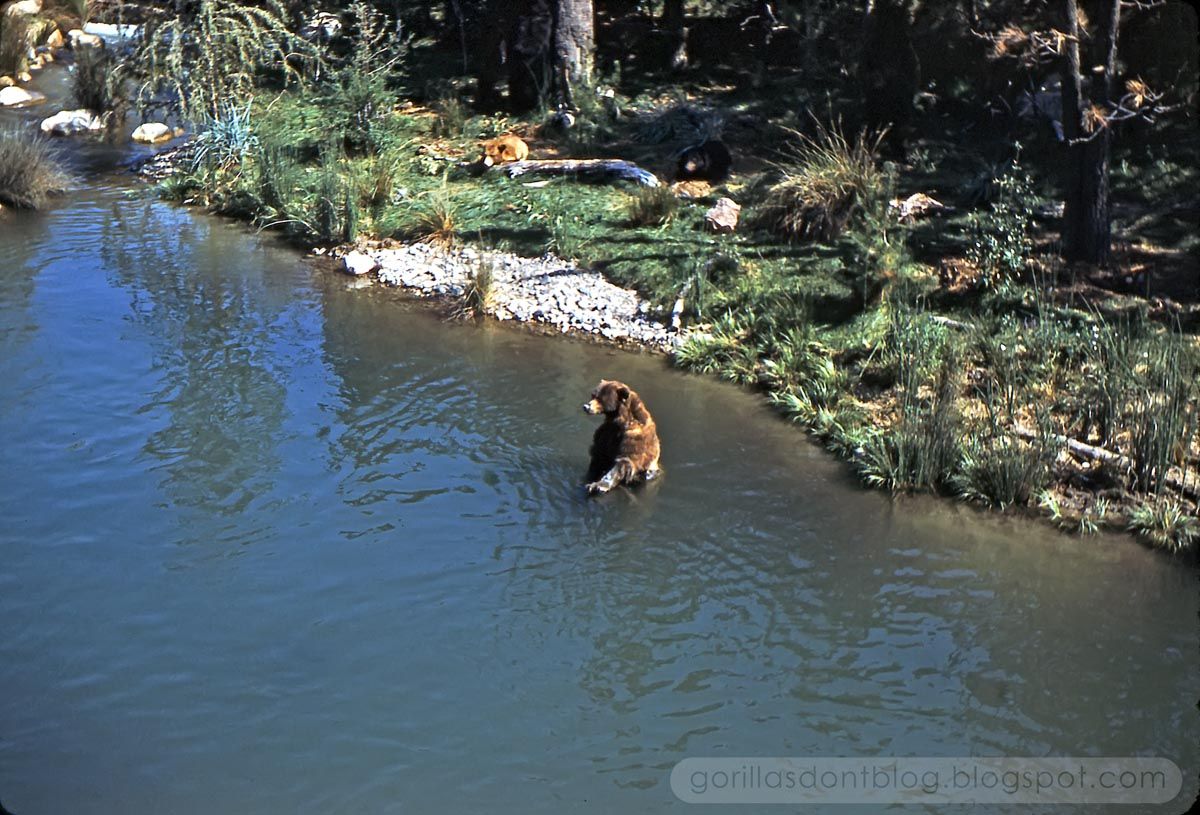 Those pronghorn antelope are looking a little dopey. That convenient "watering hole" is actually full of naturally occurring moonshine, formed miles underground. Bobcat's love pickled antelope!
This geyser was called "Old Unfaithful", named after Sir Albert Oldunfaithful.