It's time for another visit to that unique Southern California attraction, the Queen Mary! In beautiful Long Beach, don'tcha know.
This firsts photo shows a mom and her two daughters, walking on the long covered gangplank (or whatever they call it) that took you from parking lot level to the ship. They're actually leaving at this point, which just shows you that these are in no particular order.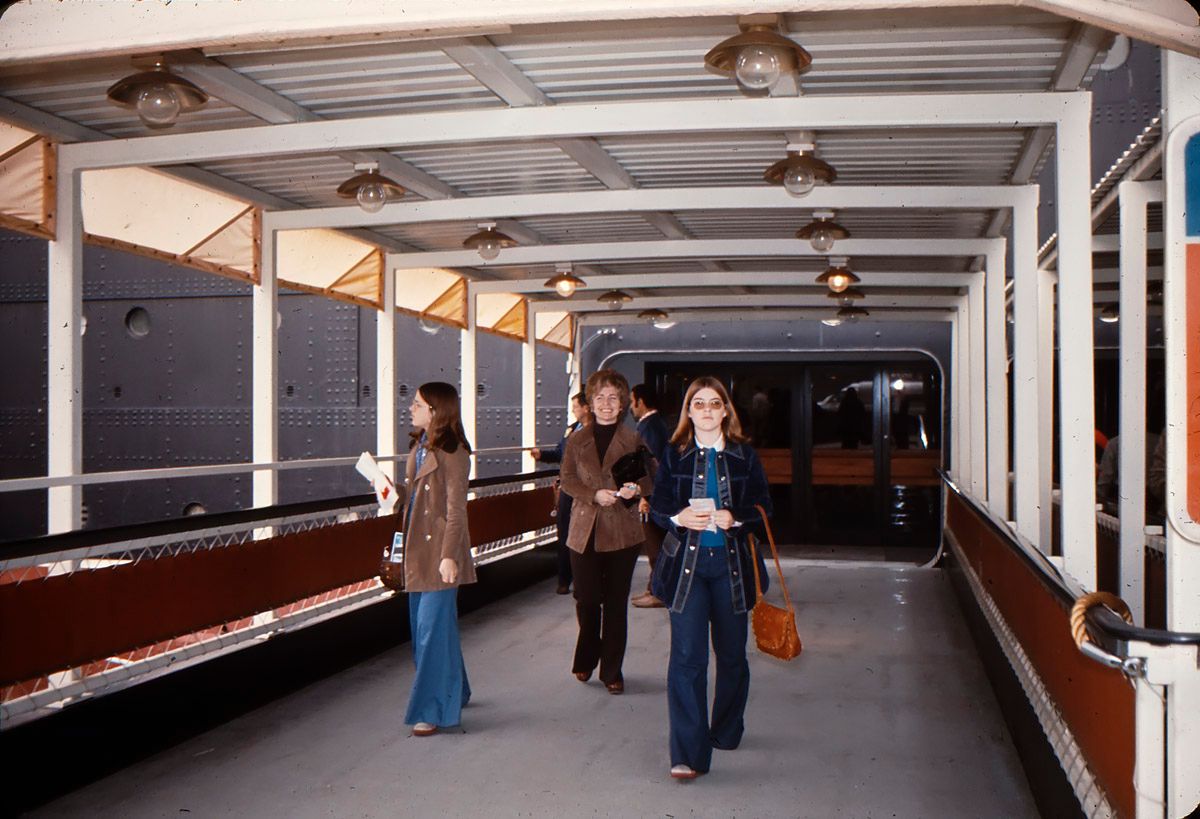 Hey, there's Santa Claus, loafing on a sign that says that the QM is a PSA Hotel. According to Wikipedia, Hyatt operated the hotel from 1974 to 1980 (when it the Wrather Corporation - owners of the Disneyland Hotel - signed a 66 year lease). I guess this must have been from just before Hyatt took over.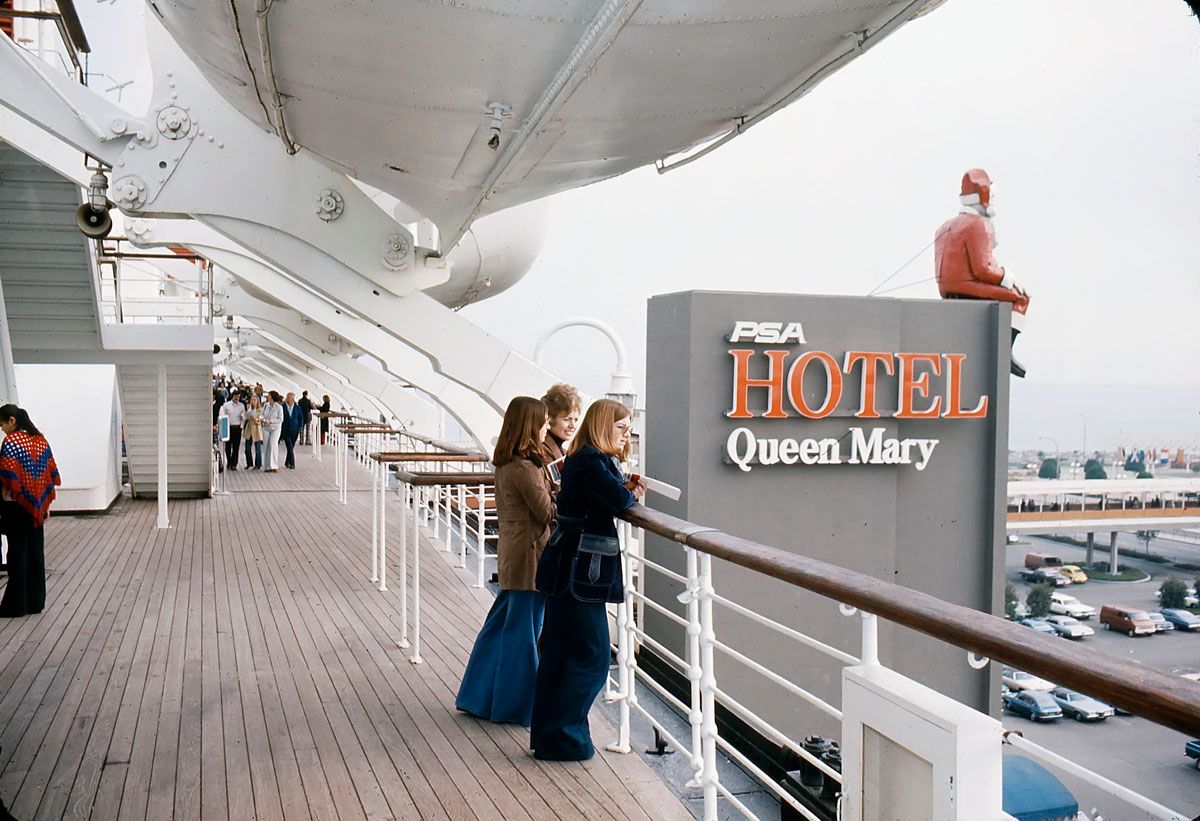 Here's an interesting POV shot from the deck, looking out at Long Beach harbor and the glamorous, exciting parking lot. What the heck is that little mock-Tudor village?!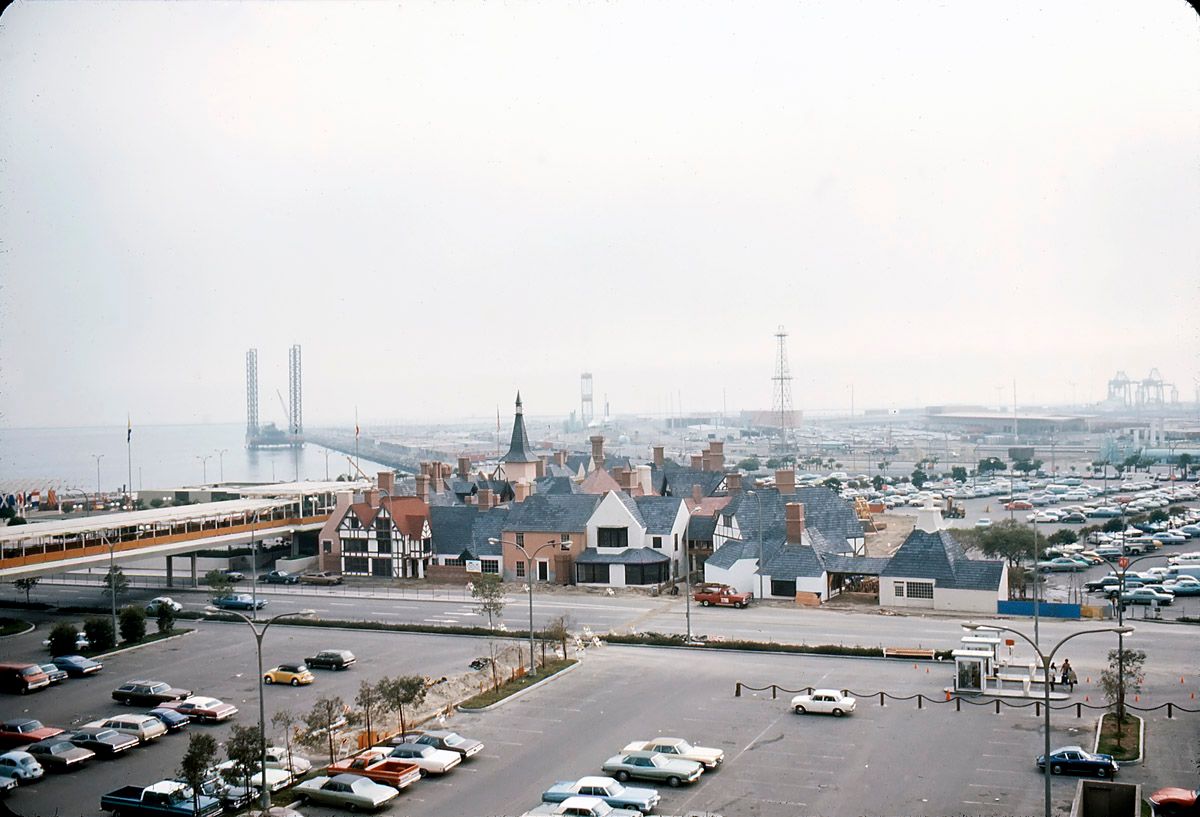 Hi mom! She's standing above the stern of the ship, looking so alone. Notice the little booth for radio station KBIG, which was one of the highest-rated stations in Los Angeles back in those days. "Beautiful music" was their format - lush instrumentals and some vocals. Yarg. Now they play "Hot Adult Contemporary" music.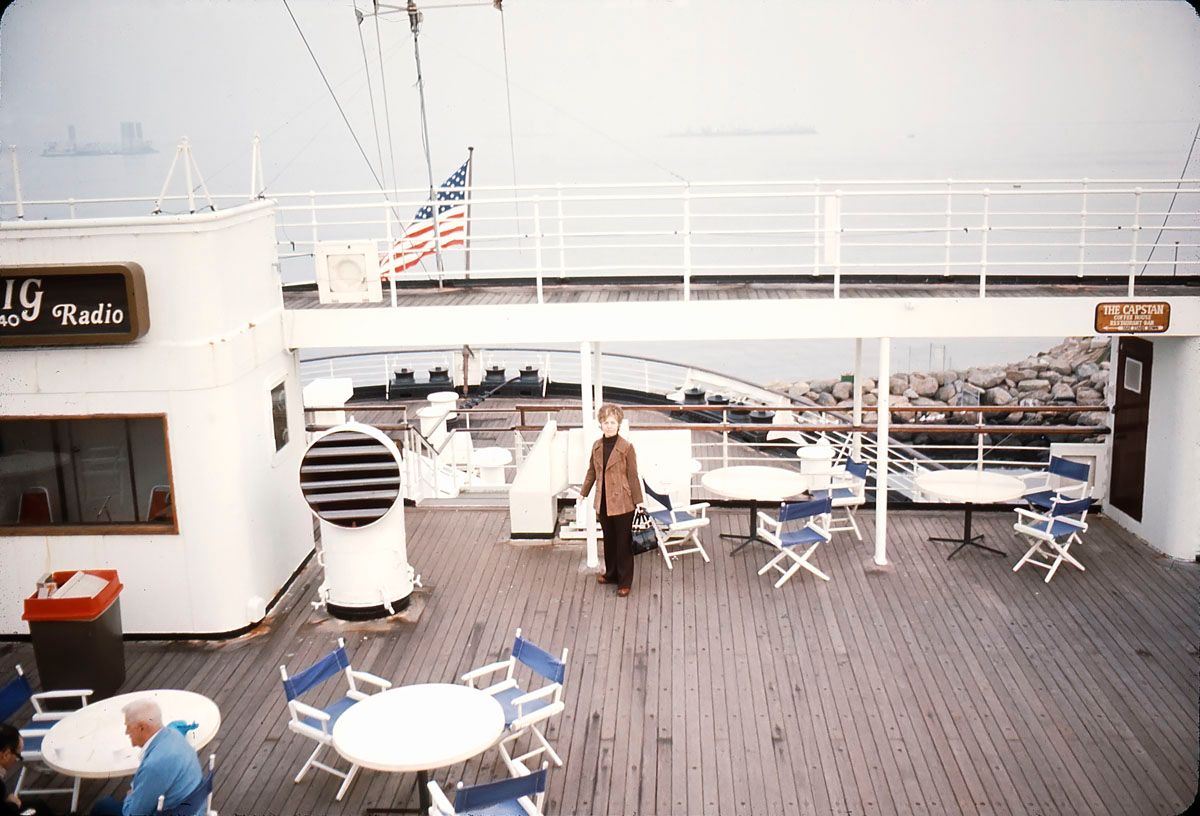 Mom is standing next to a beautiful model of the RMS Mauretania. When it was launched in 1906, it was the biggest, fastest ocean liner in the world (holding speed records that lasted 22 years). Its sister ship was the Lusitania, which was torpedoed by a German U-boat in the early days of World War One. The Mauretania was retired in 1934. Read about it in your local liberry!