Here's an unusual shot from Adventureland (January, 1963)... it almost looks like a photo that somebody took by accident. But it's still pretty good for some vintage people-watching, and you get a rare view of the front of the "Big Game Safari" shooting gallery.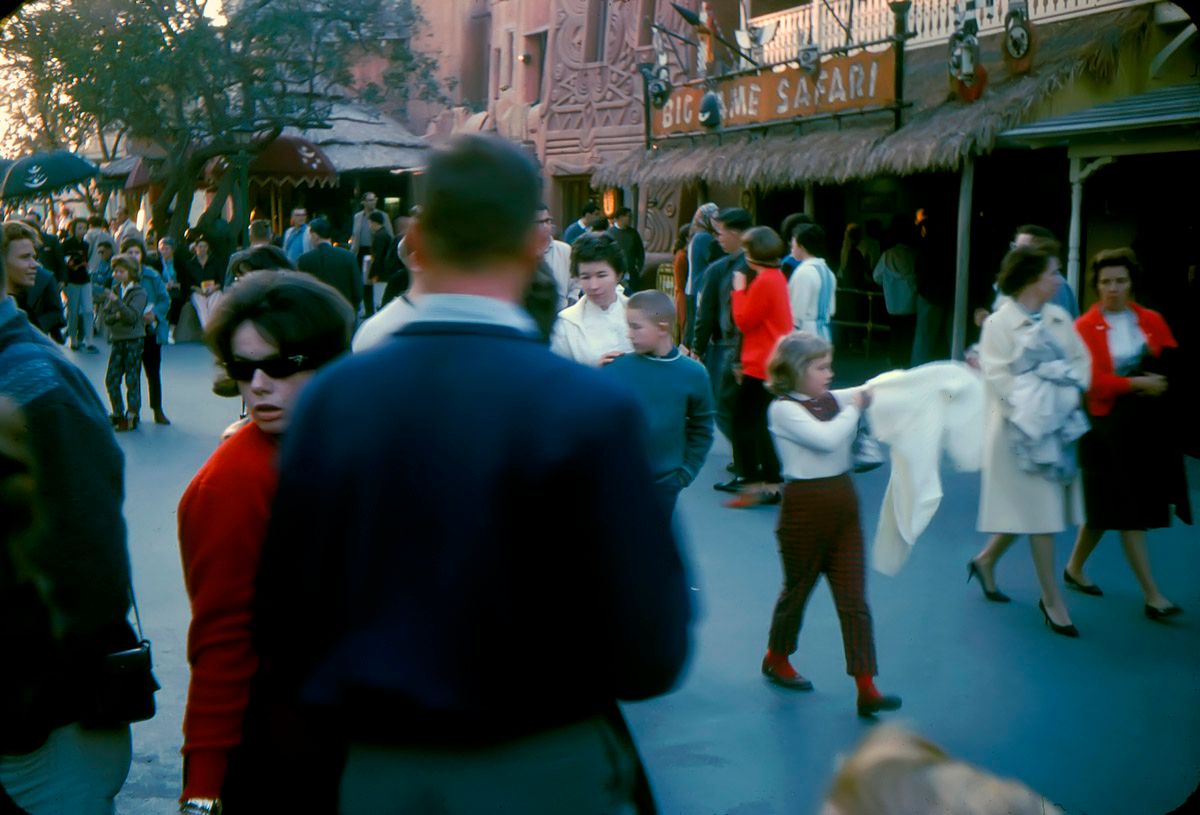 Sometimes you just want to take a break during your visit to Disneyland. Find a shady bench, and take a load off your feet, and show off your souvenir hat if you have one. If I had a hat like that fella's, I would definitely wear it to "Dapper Day". The lady's blue fuzzy number has a suitably "Disney" quality (though I can't explain why, exactly). And ma'am, your polka-dotted head scarf is nice too. Wonder what that construction wall is for?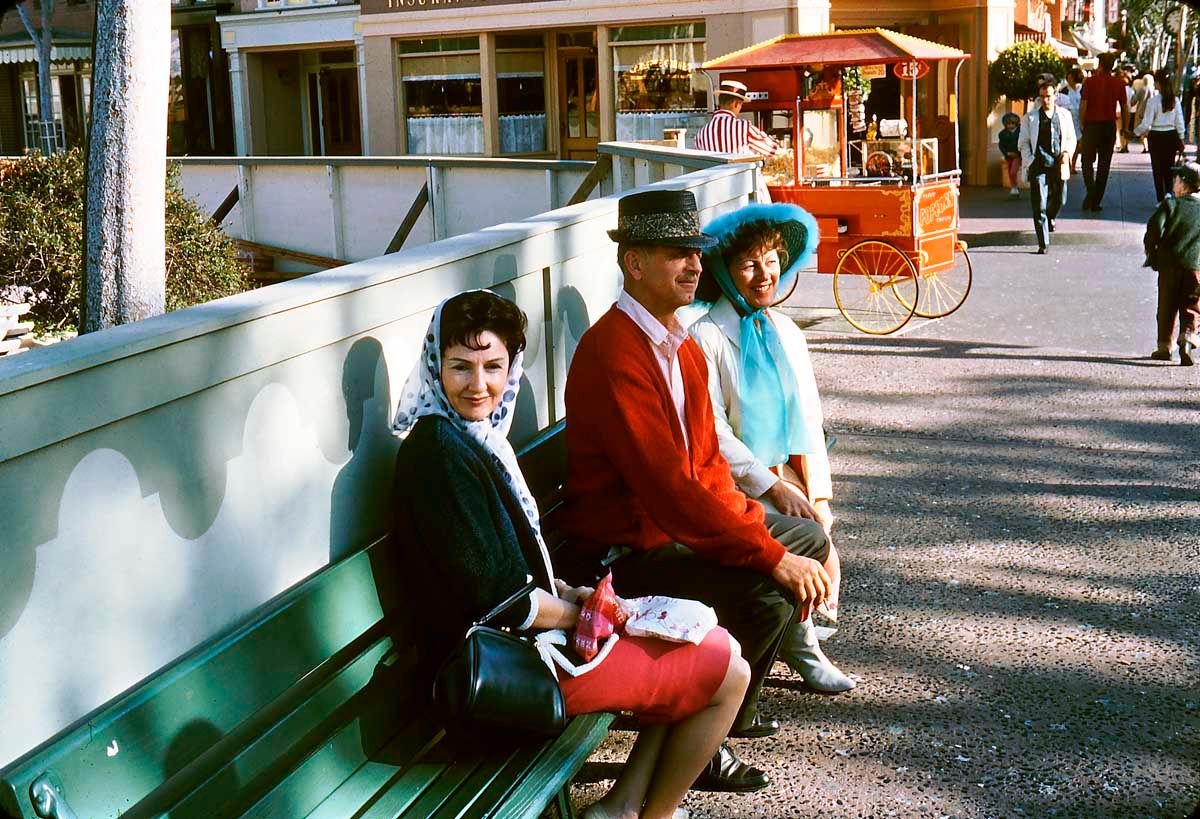 It looks like that raft is about to collide with the Columbia, but don't you worry. The razor-sharp prow of the Columbia will slice right through that raft with no problems whatsoever!