Welcome to week 2 of a celebration of Halloween from days gone by! The photos are from a Sunday school party in 1952.
Editorial note - some of these costumes are rather grotesque racial stereotypes. They were considered "wholesome fun" 59 years ago, but are offensive, without question. While I have no wish to censor history, please be aware that I am in not condoning costumes like those.
Apparently these four kids were finalists in a "best costume" contest. The kid on the left has "blackface" makeup, an unfortunate choice. Instant fail. Kid #2 is a skeleton-faced clown (I guess). Kid #3 wore that same "mournful old man" mask
the year before
. You're not fooling me! Kid #4 is trying to look like a cosmopolitan socialite. I like her gypsy motif.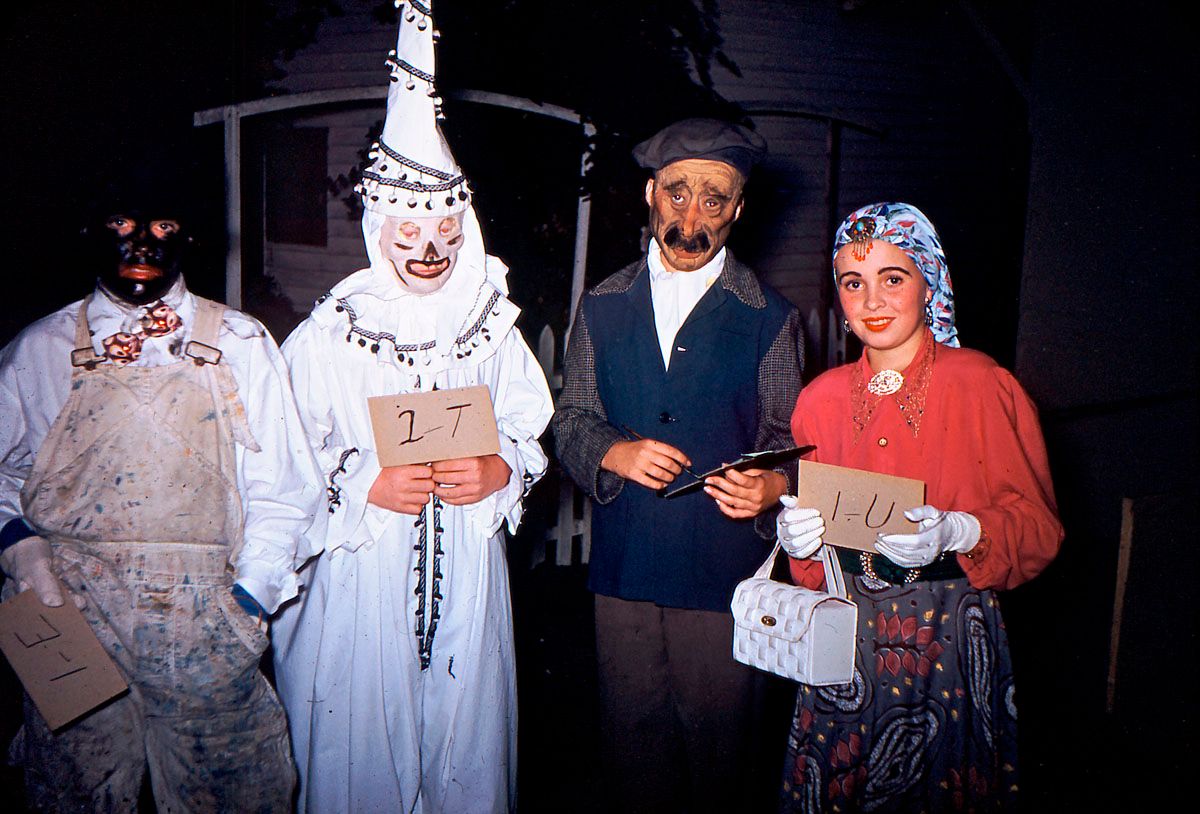 Try to ignore the regrettable mask to our left. Hobos costumes were popular back then (and still are). The clothesline belt is a nice touch. The couple on the right is interesting! The boy is dressed as a girl, his girlfriend is dressed like an older woman (or is that another boy?). I think I've seen a French movie about something like that.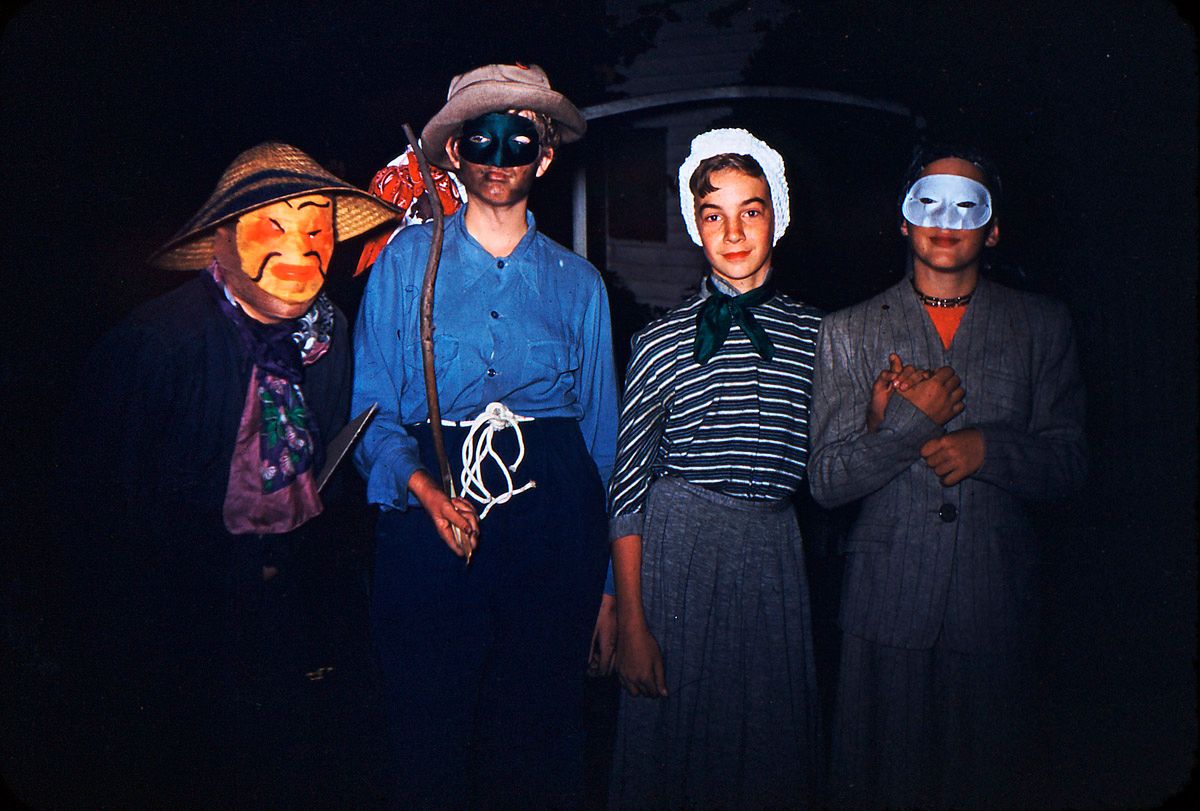 The masked twins with the orange cloth topknots are probably my favorites of all these kids. Just the right amount of weirdness! Miss something-or-other is a bizarro-world beauty contestant. Our blue-masked girl in the middle looks surprisingly elegant. I can't quite place what the girl over her shoulder is supposed to be. And one last kid is lost in the darkness.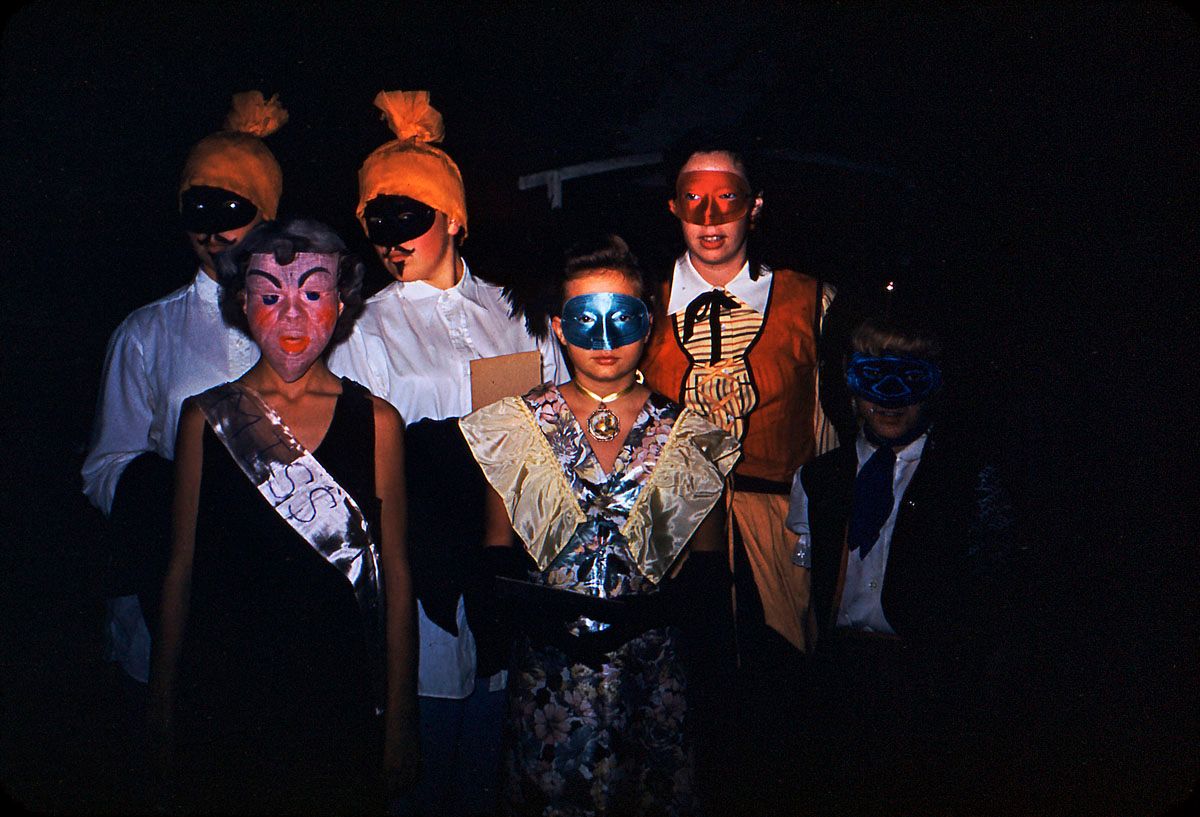 Well, I have more vintage Halloween photos, but I am tempted to edit them a bit more (I finally did remove one photo that just made me too darn uneasy), and hopefully keep the vulgar costumes to a minimum.