I'm still managing to eke out some images from a series of slides from 1977. Why hurry?

Today we'll get a good look at one of the trains. The "Green River" is chugging past what I believe is the pit where you could pan for gold. Could you walk under the tracks down there? That building is the back of the John Wayne Theater, I think. And in the background, the big tower that had the Sky Cabin and Sky Jump looms. TokyoMagic! tells us that the Sky Jump is going to reopen one of these days, which is a good thing!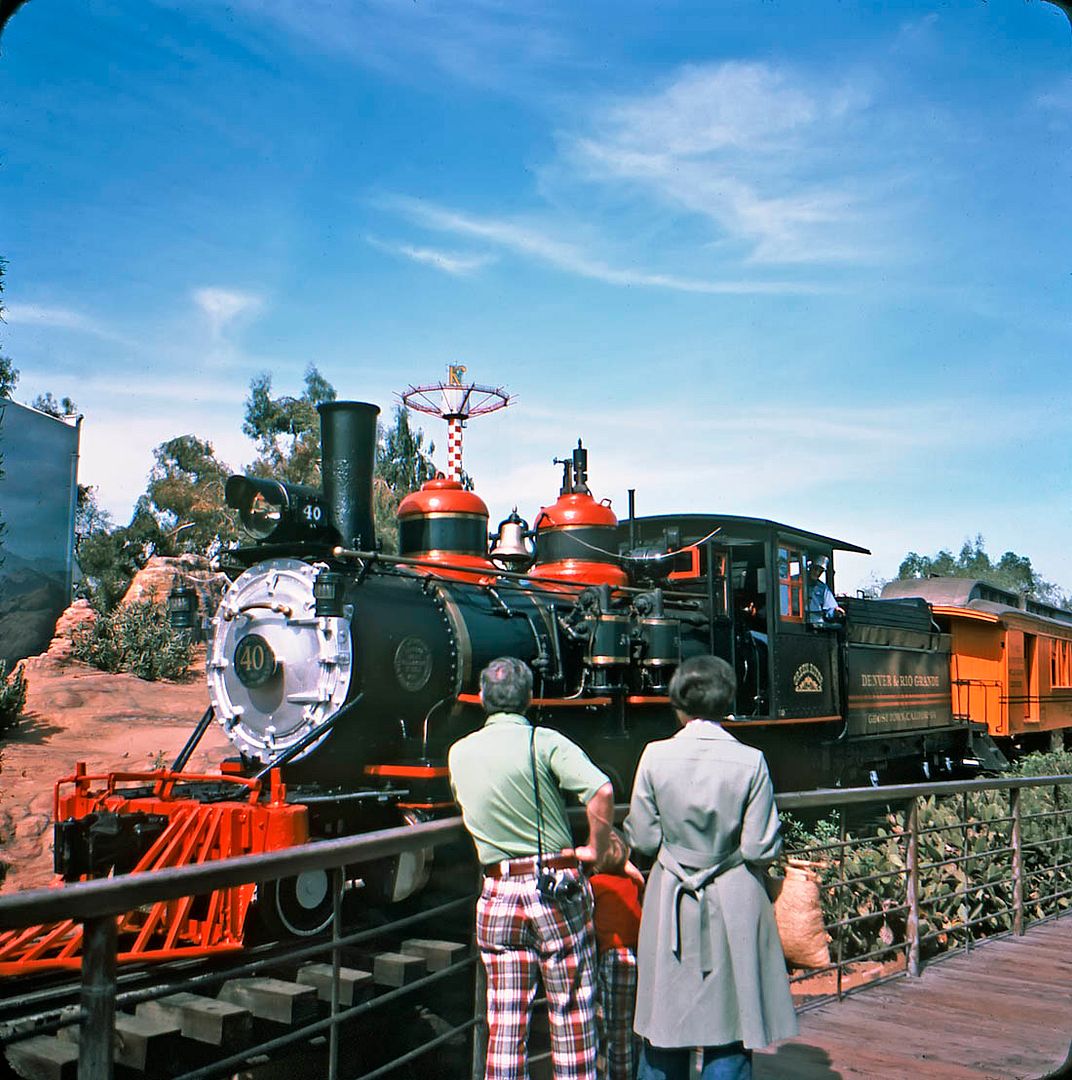 Now the train is at rest in front of Calico Mountain. They finally put up a chain to at least attempt to prevent unwanted train squishings. The engineer must have just blown out the boiler to remove rust and other crud. Yes, our friend there was not responsible for that puddle! I swear.