Well folks, I admit it... I got lazy today and didn't get around to scanning more vintage Halloween slides. So instead I will be posting three images that I shared over at the Neatocoolville blog a few years ago; some of you have probably already seen them!
It's not even remotely dark yet, but these suburban kids are all ready to go trick-or-treating! They can't wait. There's a girl with black bunny ears, smiling sweetly because that piece of candy she just gave you is poisoned! And as much as I love home-made costumes, those store-bought Ben Cooper-style costumes with the vacuum-formed masks and extremely flammable acrylic acetate clothes have a lot of vintage charm. Witchie-poo looks fabulous in her gold braided cape. Donald Duck is wearing pants, which is unusual.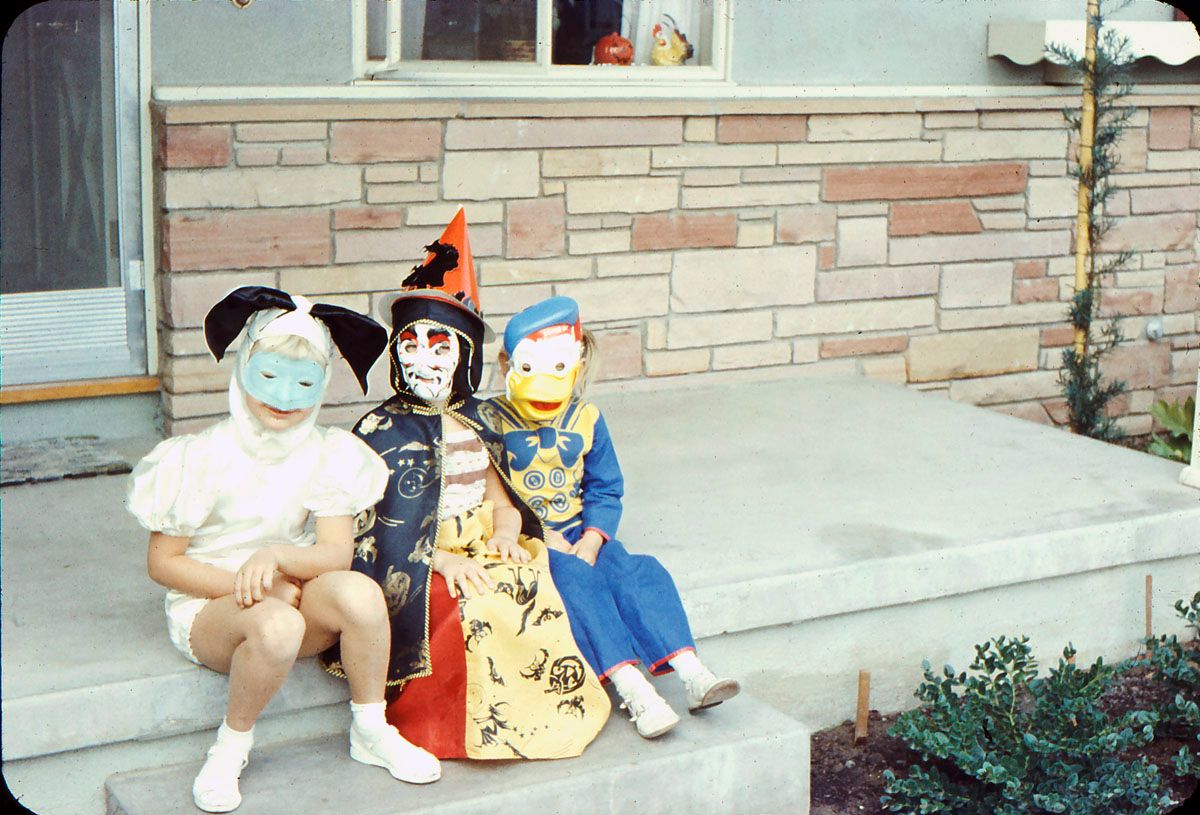 The kids are gathering, brought together by mysterious forces that they are unaware of. Soon they will hunger for human flesh! Check out punkin girl; I hope she doesn't trip and fall. Couldn't her mom have included some arm holes?? At least a fireman is nearby to help. There's a cat, a clown, and another witch. Notice the costume for "Spooky the Tuff Little Ghost", Casper the Friendly Ghost's less-friendly cousin.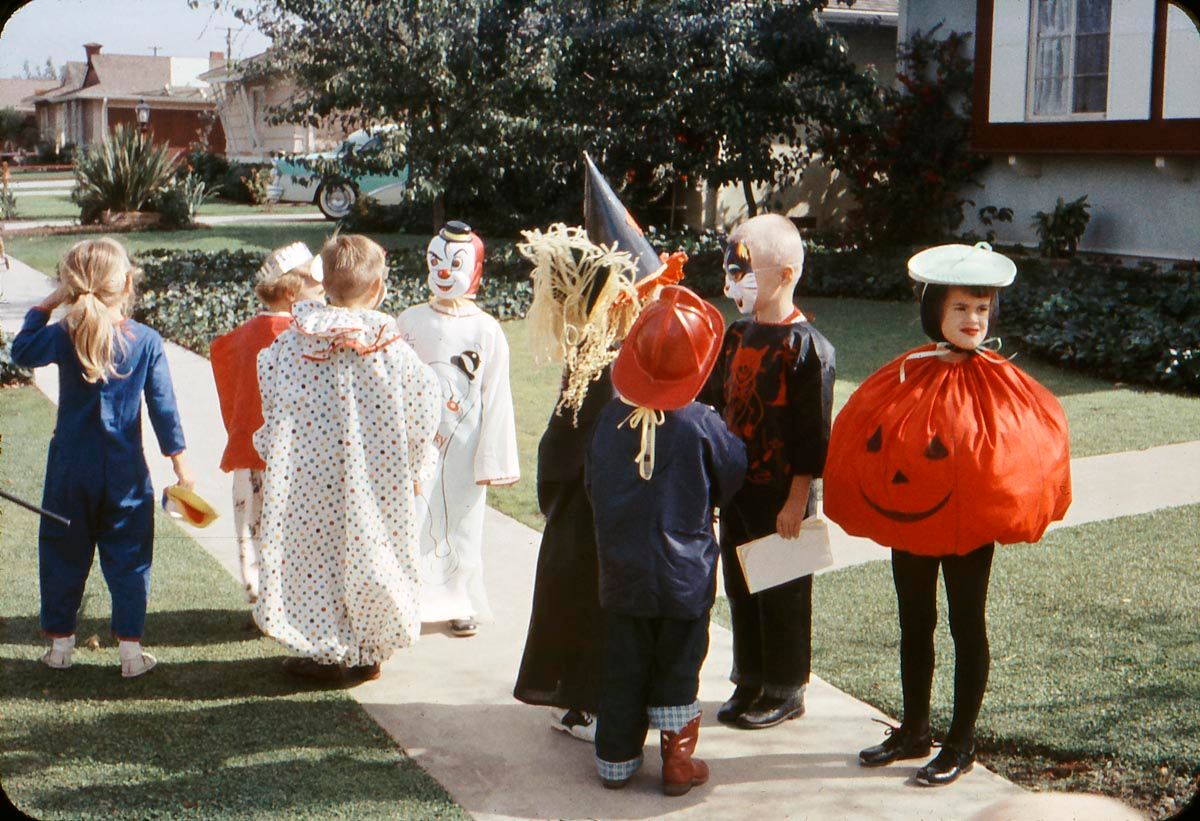 And finally, once last look at this rogue's gallery of spooky (and not-so-spooky) candy fiends! I'll trade you all of my Smarties for your Pixie Stix.