Here are some more photos from a vintage Halloween party; this one was in 1954.
So, what's the deal with that girl in the grandmotherly pink shawl? Is she supposed to be a faded Hollywood starlet, a la Norma Desmond? Next to her is another boy in drag (even a bra)! The character in the fearsome mask with the eye patch is actually a pretty blond girl (which I learned from a "mask off" version of the photo). A cowgirl with a pair of six-shooters and a sparkly gold mask looks great.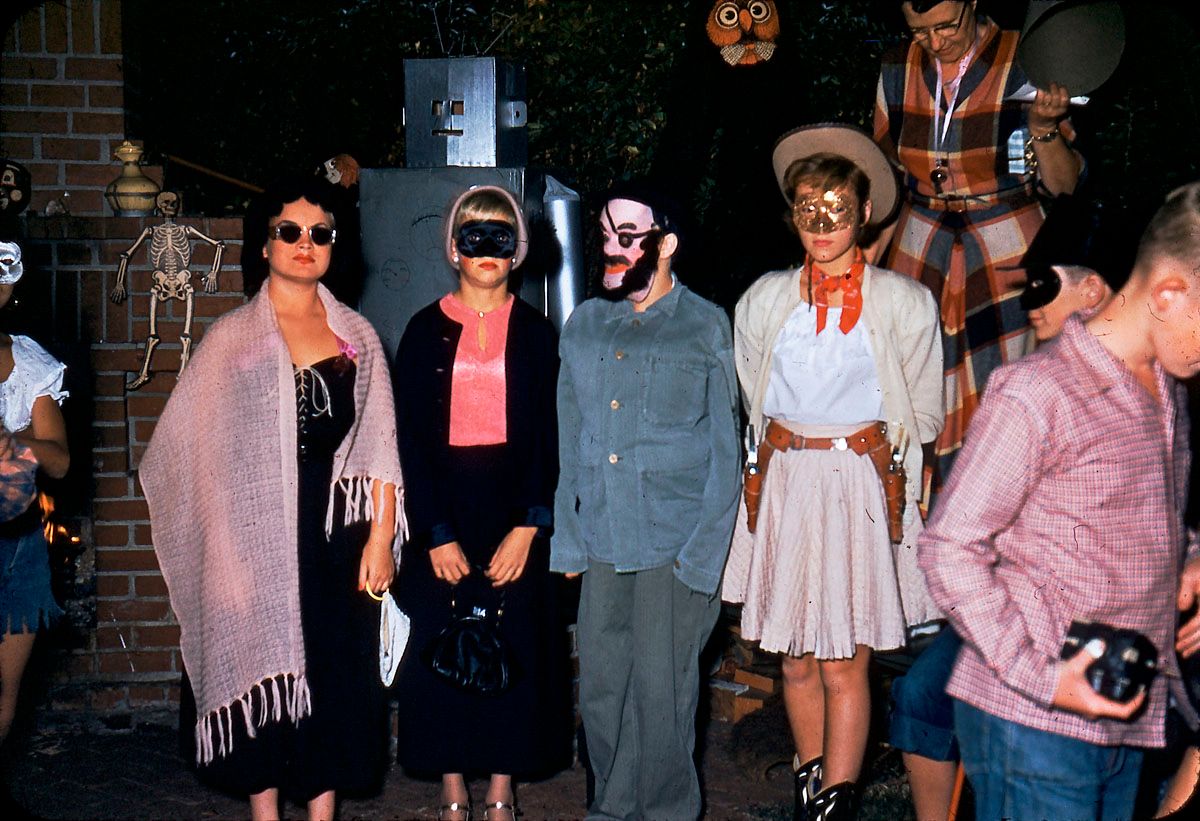 This might be my favorite of the bunch! The kid in black must be some kind of visitor from another world (how else to explain the antennae?). And then my hero, the kid in the wonderful robot costume. Crush! Kill! Destroy! If he can see anything, that is. A scary ghost/skeleton stands beside that kid who always wears the same darn mask every year (see
here
and
here
), only this time he accessorises with a hobo knapsack and a fedora.
A spiffy magician (?) stands next to a pair of lovely geishas, complete with kimonos and paper fans. Dad's old sport coat will work just fine for a scarecrow!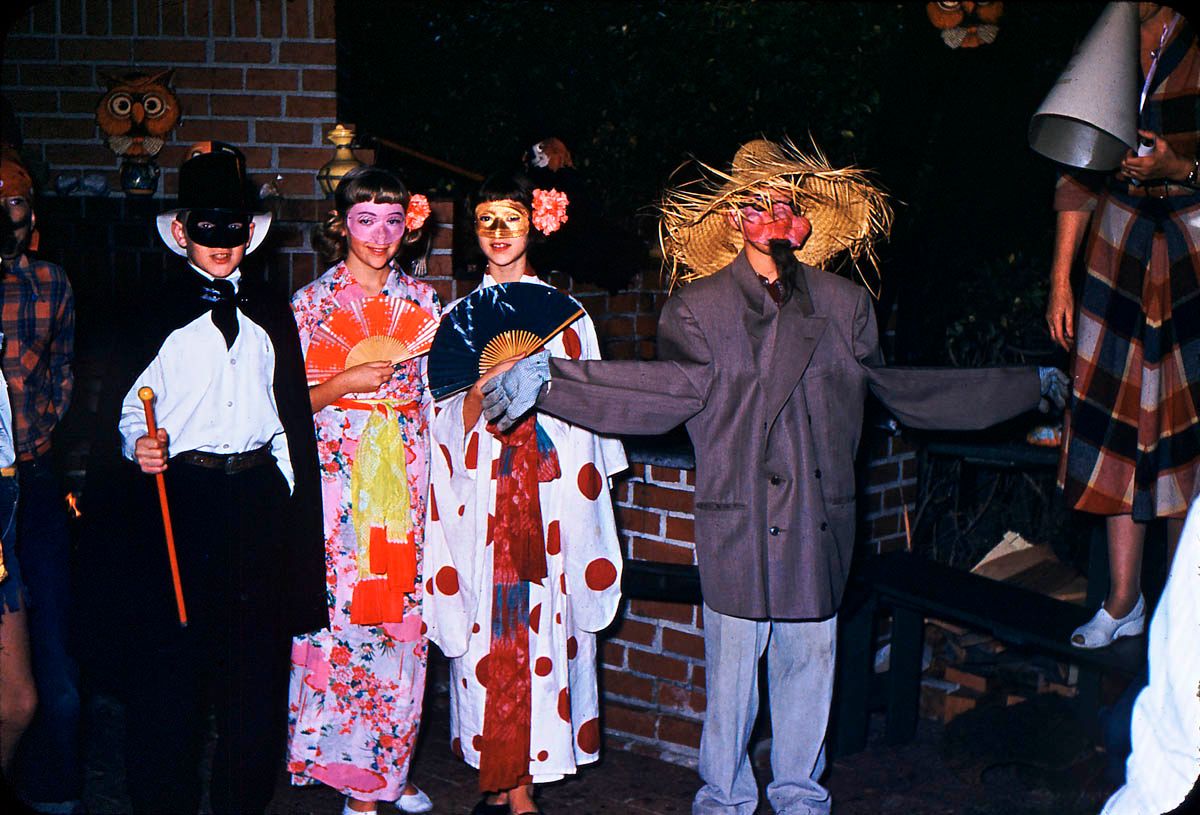 Two sailors (brothers?) wear gas masks to protect themselves from breathing radioactive particles from all of the atom bomb tests. And keeping with the "twins" theme, two girls stand arm-in-arm. I wish I could read their sashes... "Which twin has the...". HAS THE WHAT? I must know. Zooming in didn't help.
And finally, a tiger boy stands next to a pair of regrettably offensive kids in "black face" makeup. Beside them, partially obscured in the back, is a character with a large flat face. Ooookay. And finally, a mop makes a good cheap wig for whatever she is supposed to be. Rag doll? Witch?
Only one more "Anything Goes" Saturday of Halloween fun before the big day!