Greetings, GDB readers.... these photos were taken on Disneyland's 13th birthday. Happy Birthday, Disneyland! Maybe you've heard of it. It's a place that sells churros, and they installed rides to give people something to do while waiting their turn to buy more churros. Today's photos were taken on the day of Disneyland's 13th birthday, which was very lucky. Because they sold their millionth churro.
Here's the entrance to Frontierland, and judging by the lack of people and the long east-to-west shadows, the park had probably just opened; it's a hazy July morning that looks like it's going to get
hot
eventually. You would have been able to fry an egg on that slurry by 2 o'clock. Hey, see those two signs on the big wooden gates?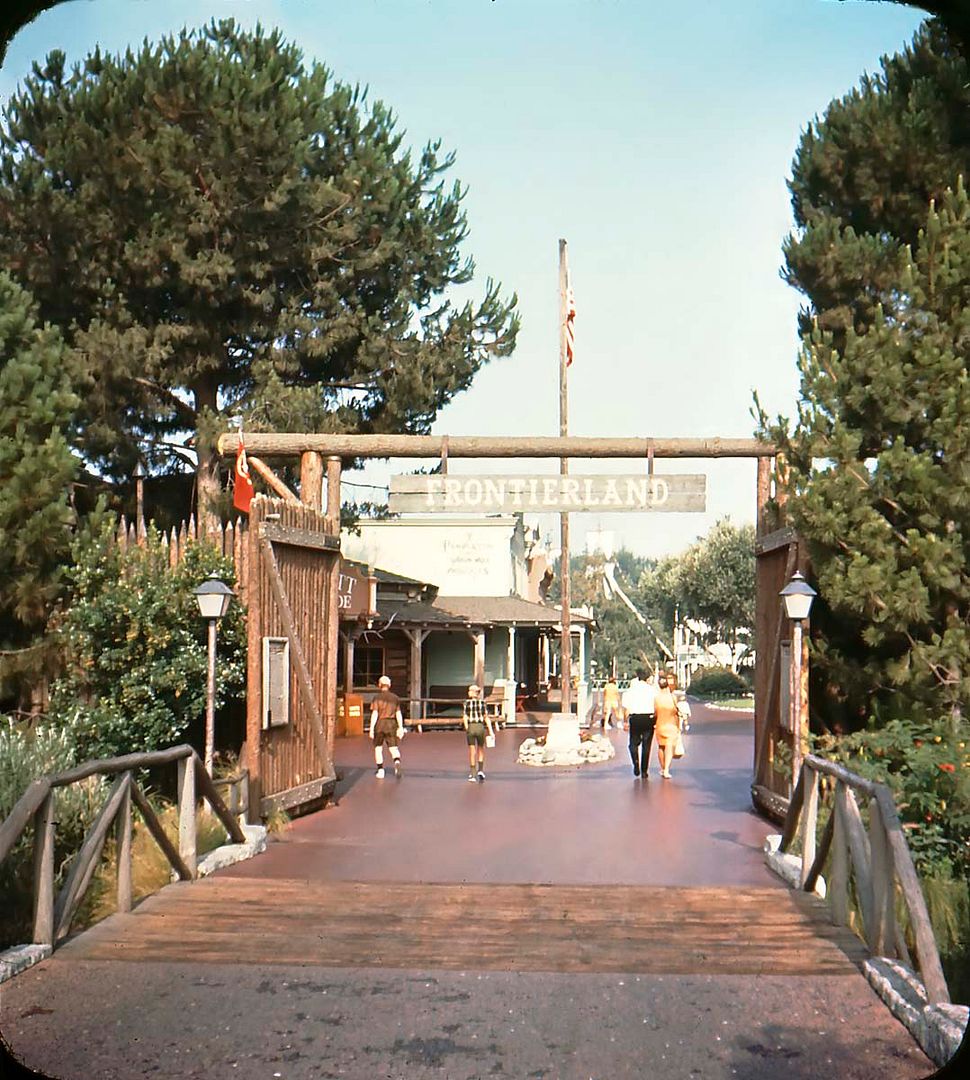 Well, I've got pictures of them, too. It has all the information you'll ever need about the flags of the original 13 colonies. Or does it? Why doesn't it mention the flag with the motorcycle jumping the flaming skull, designed by Ben Franklin and sewn by Betsy Ross?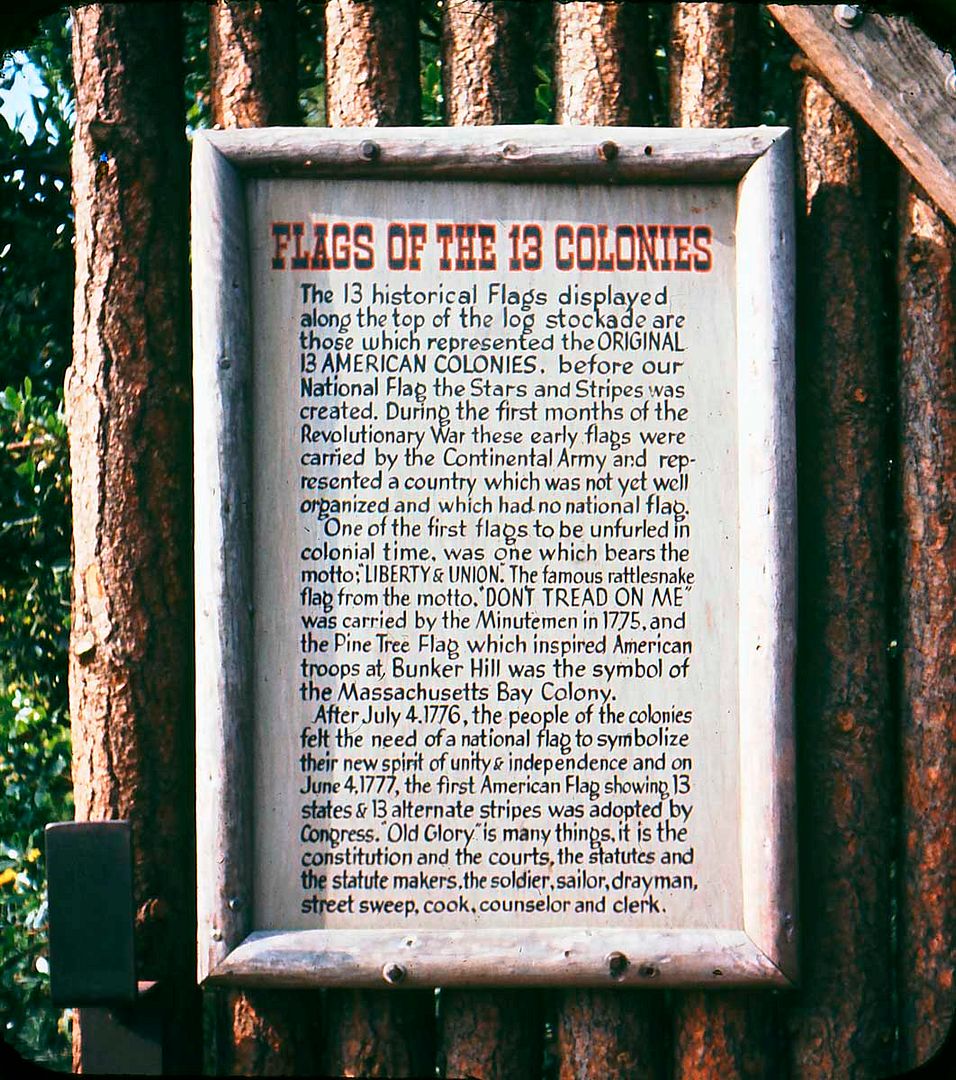 Words! If I wanted to read, I would have gone to the liberry!! But I have to admit that this sign gives me some good ideas for the next time I make a fort out of blankets, chairs, and sofa cushions. Notice the misspelling in the second paragraph: "....unobstructed
veiw
of the clearing". That one is for
Progressland
.