It's time to clean out some files on my computer! Here are some leftovers from the New York World's Fair; nothing too exciting, which is why they are leftovers.
Here's the Johnson's Wax pavilion. That golden disk (suspended above a reflecting pool) doesn't look too big from here, but it was actually a theater that could hold 500 guests. A film entitled "To Be Alive" was shown. It depicted "...the joys of living shared by all people". I guess we can assume that there were no explosions or battling robots?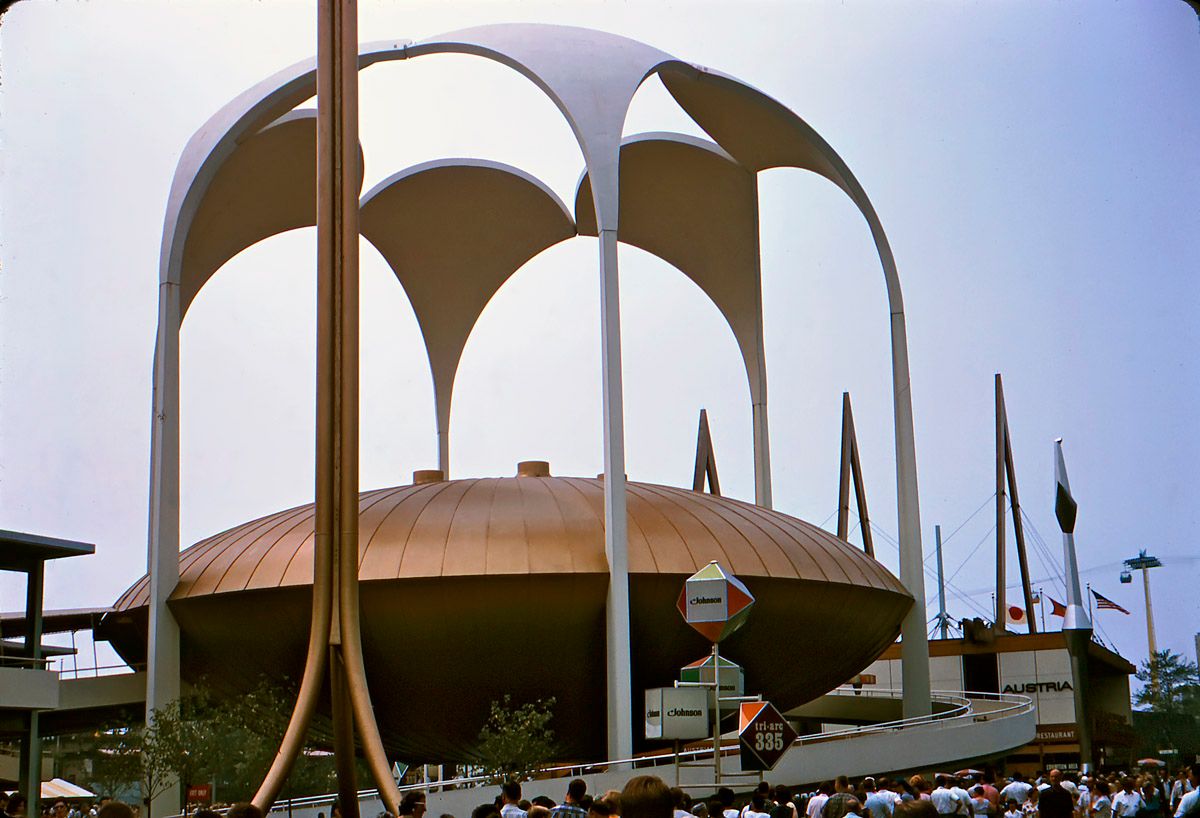 Here's a nice shot of the Singer Bowl; at some point, it was decided that the Fair would need a stadium for large gatherings. The Fair's dedication ceremonies were held here (President Lyndon B. Johnson was there) on April 22, 1964! You can still see the stadium today, although the name has changed to "Louis Armstrong Stadium". See the kid to the left, the one who is pointing? I dig his shirt!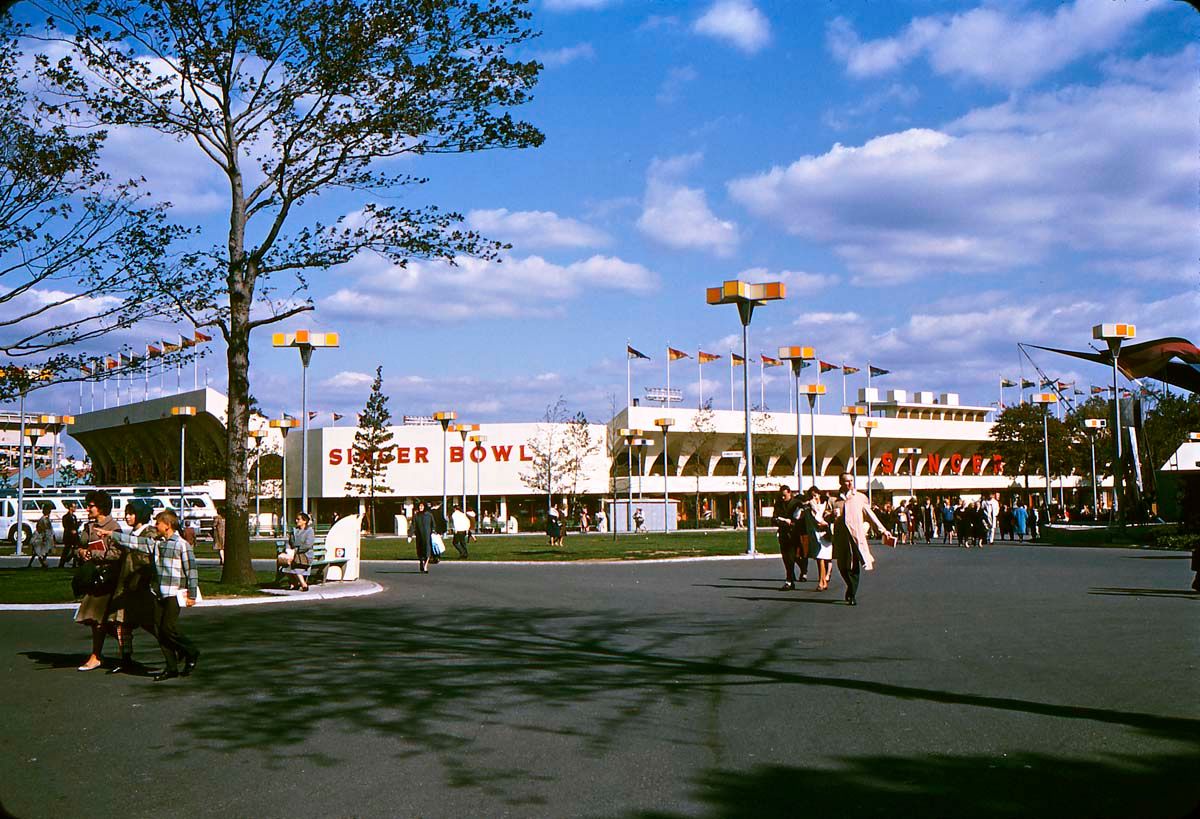 Located on the shore of Meadow Lake is the Hawaii pavilion. There were costumed Hawaiian girls there, which is all I need to know. But there were also artisans and examples of there wares, canoe rides, a color movie, poi burgers, and three-hour, 12 course luau. (OK, there weren't really poi burgers).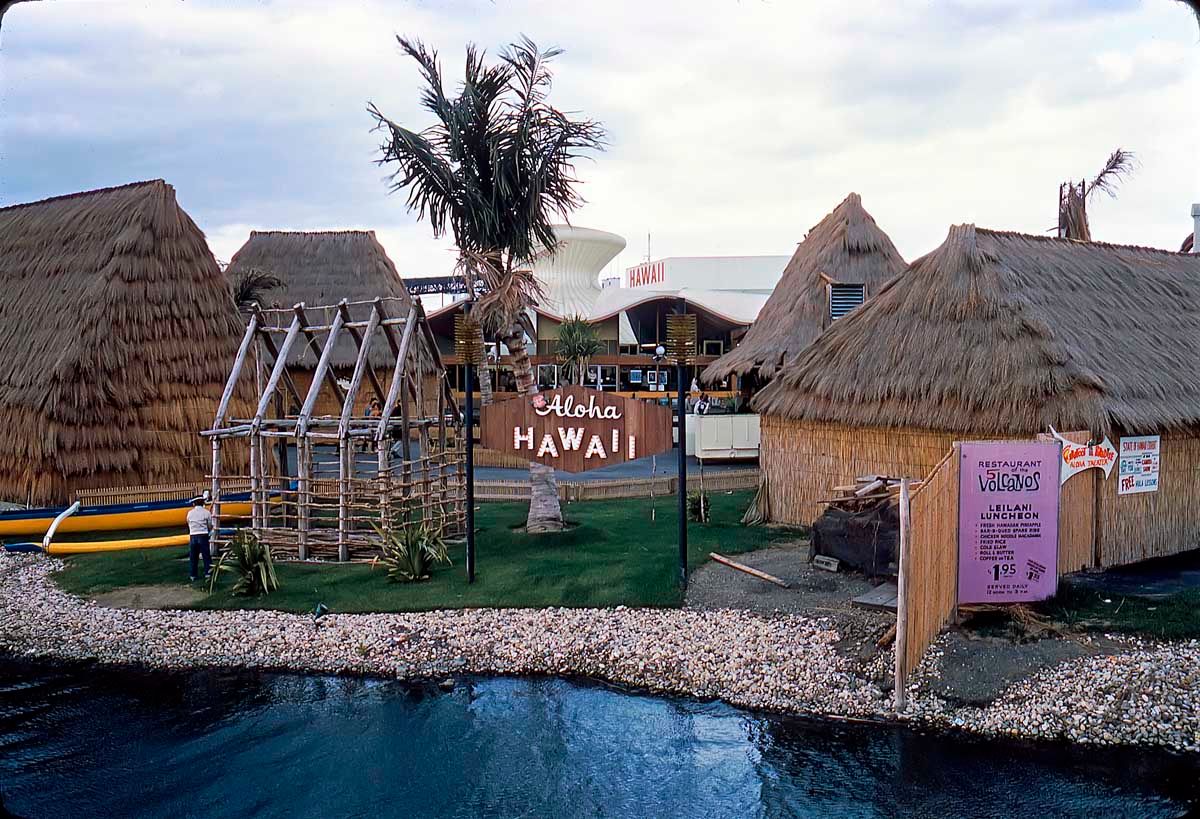 Swedens' pavilion is looking rather abandoned in this picture from July 1964. Maybe it wasn't open yet? When open, you could see demonstrations of Swedish technical wonders, including "a high speed machine that fills toothpaste tubes". Can it be true?? There was also a miniature department store full of fine Swedish merchandise (no naughty movies, though), and of course a smorgasbord.