It's time for a little more Frontierland.
All aboard the Mine Train Through Nature's Wonderland! Here's an unusual POV shot as the little train passes one of Cascade Peak's waterfalls. You can almost feel the spray.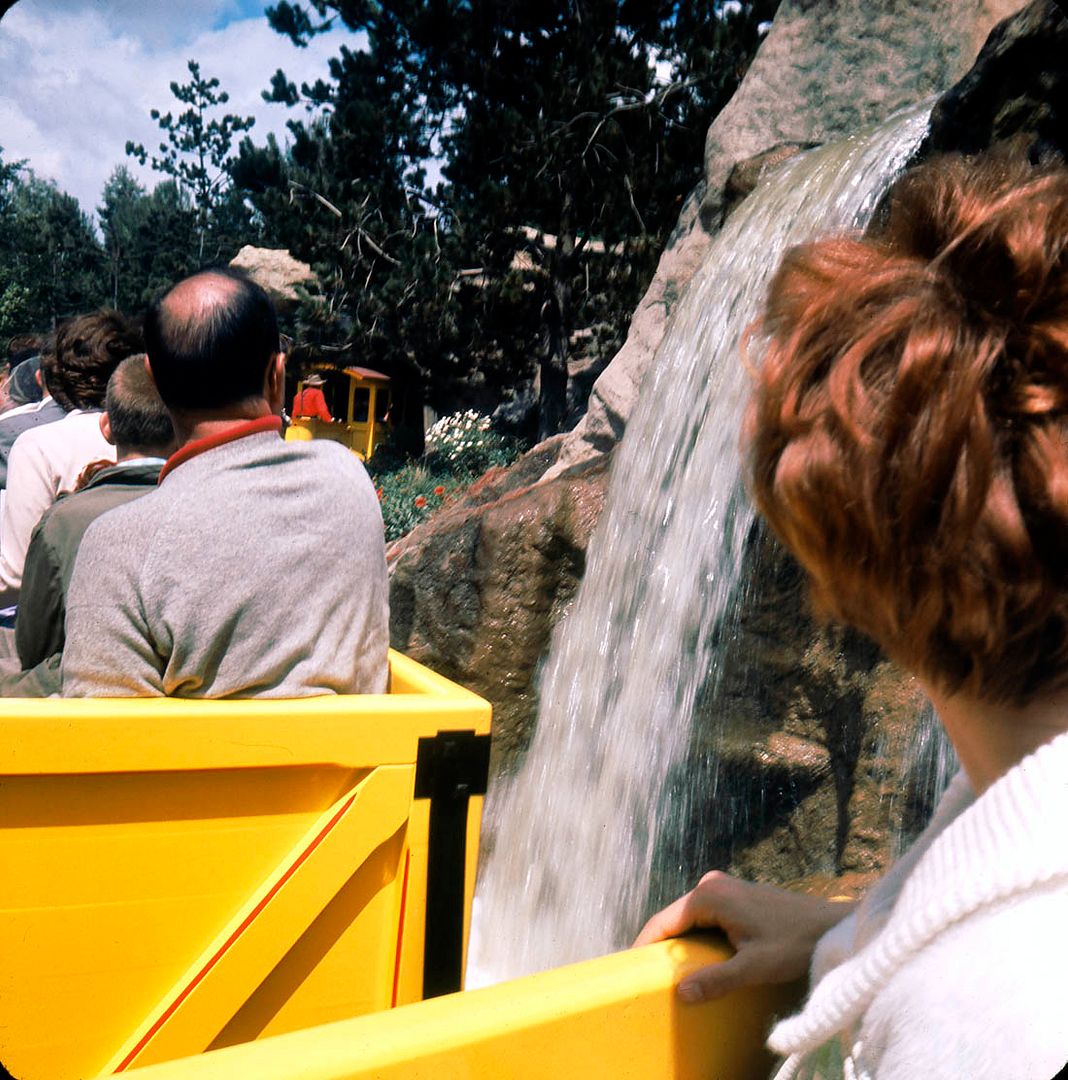 Here's Castle Rock on Tom Sawyer Island. The island used to have a number of rock features for climbing and playing (Merry-Go-Round Rock, Teeter-Totter Rock), but they were deemed to be dangerous and were removed. Thanks, lawyers! Pirates have invaded the island, but you can still walk the trails, cross swaying bridges, and explore mysterious caves.