It's time for another look at some vintage decals; the kind that you could buy for a few cents, soak in water for a minute, and then slide them onto the window of your station wagon, airstream trailer, or even your suitcase. I love their simple (sometimes crude) designs and garish colors.
If you were lucky, a trip out West would include a visit to Las Vegas, where you could head over to Fremont Street and see the big neon sign featuring Vegas Vic! For a while, he actually said (in a recorded voice) "Howdy, Pardner!". You can still see Vic today, albeit slightly altered.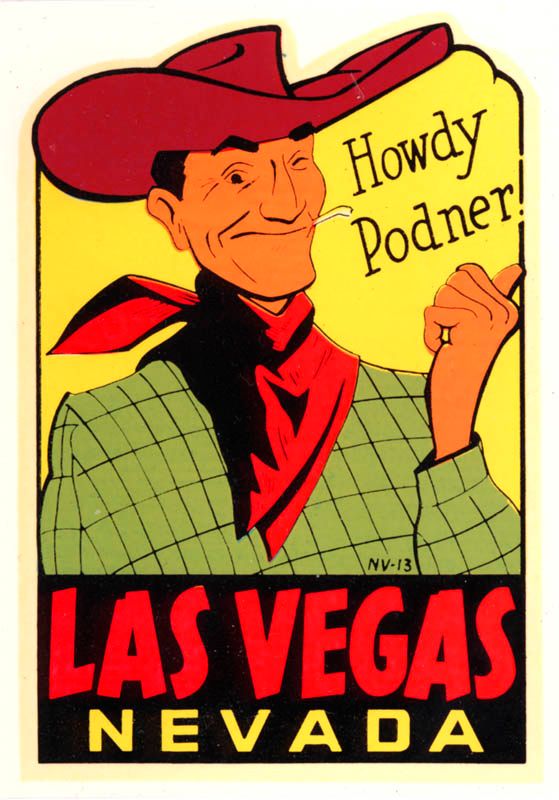 Here's a nice example from the Disneyland Hotel, with a special guest appearance from the Monorail.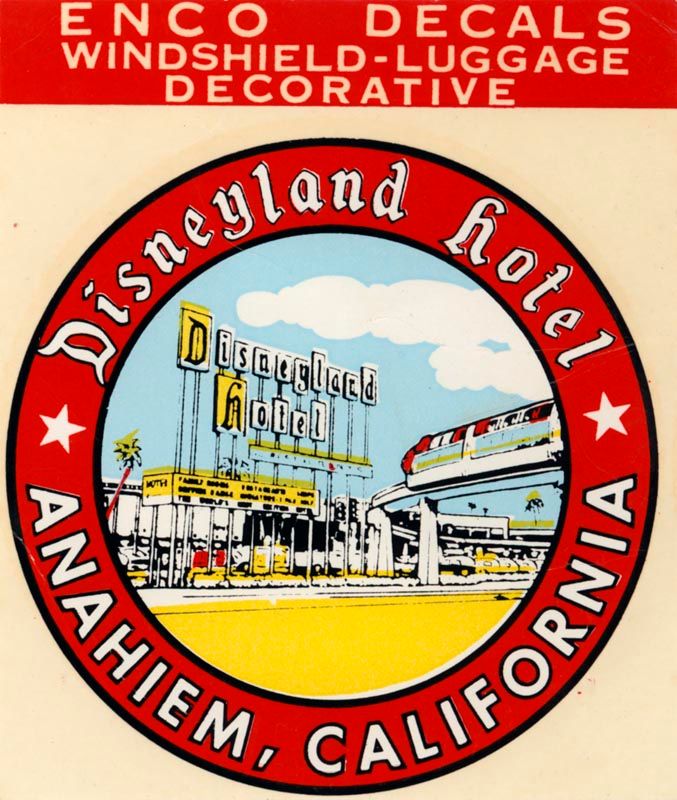 I don't recommend parking your horse right next to the train when hot steam is being vented. You know what this decal needs? More brown!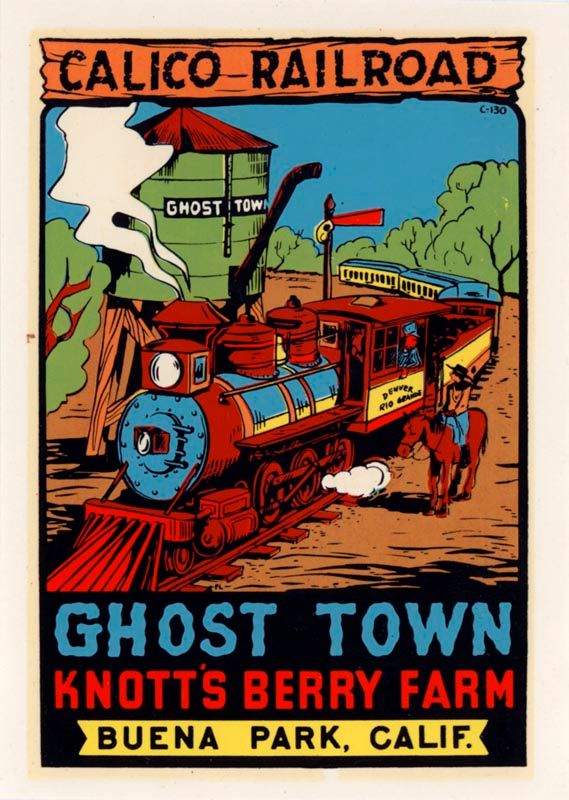 One of the true landmarks of Hollywood is Grauman's Chinese Theater. Fortunately it is not quite so psychedelic in real life. Most folks go to see the hand prints, footprints, and signatures in cement. I go for the nachos.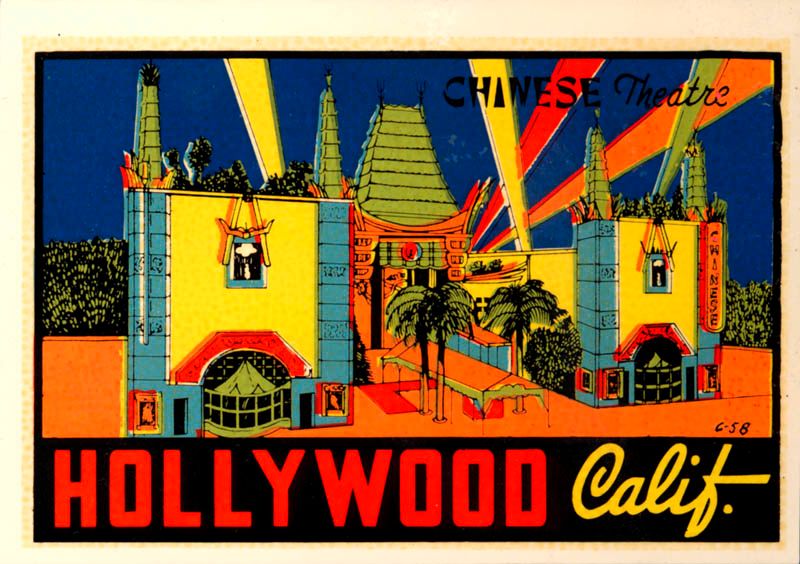 Yee-haw! We're back at Knott's Berry Farm again. A giant boysenberry, a cowpoke, a conestoga wagon, and the silhouetted Ghost Town make this an exceptional decal.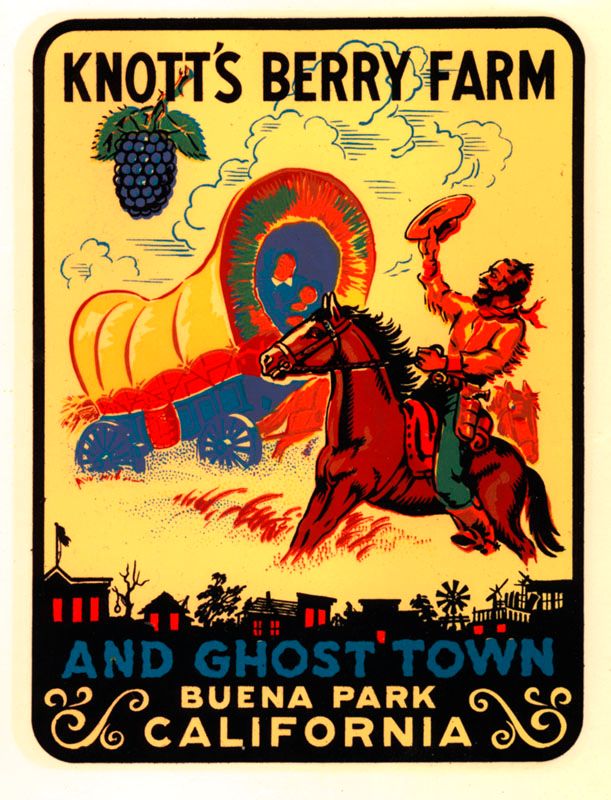 And finally, here's one from The Enchanted Forest in Old Forge, New York. When this park opened in 1956, it only had a train ride. There was also a circus tent, and scenes featuring characters from Fairy Tales and other stories. The park changed owners, and is now known as "The Enchanted Forest Water Safari".