Lion Country Safari, in Irvine, California, is long gone (it closed in 1984). But it is missed by many SoCal locals!
Mr. Giraffe has been placed in such a way that passers-by on that road will be at eye level with him. That makes it easier to feed him hamburgers and french fries and share the occasional cigarette. He likes menthol.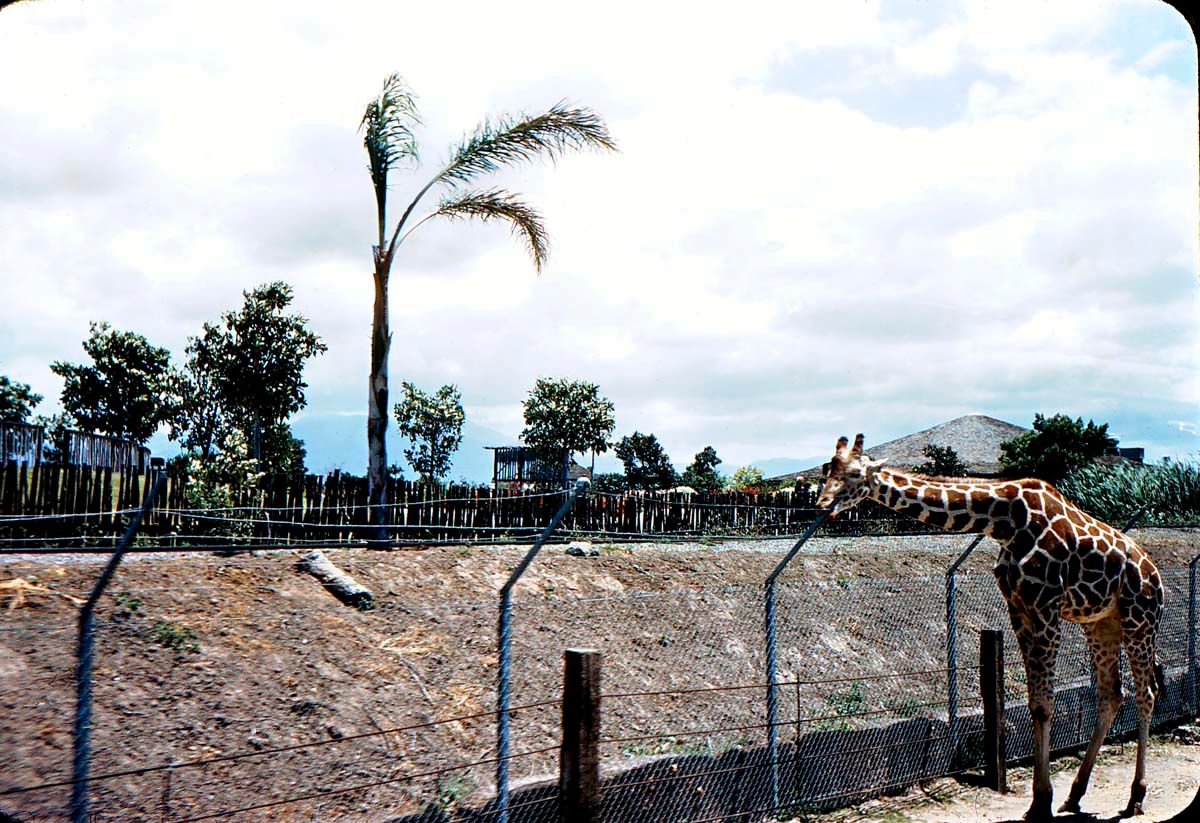 There are some lions! Snoozing, as usual. The few times I made it to LCS, I always hoped a lion would leap onto the hood of our station wagon, like they did in all the commercials. No such luck. We should have hidden some hamburger under the hood. Check out the iconic jeeps, painted in a zebra-striped pattern.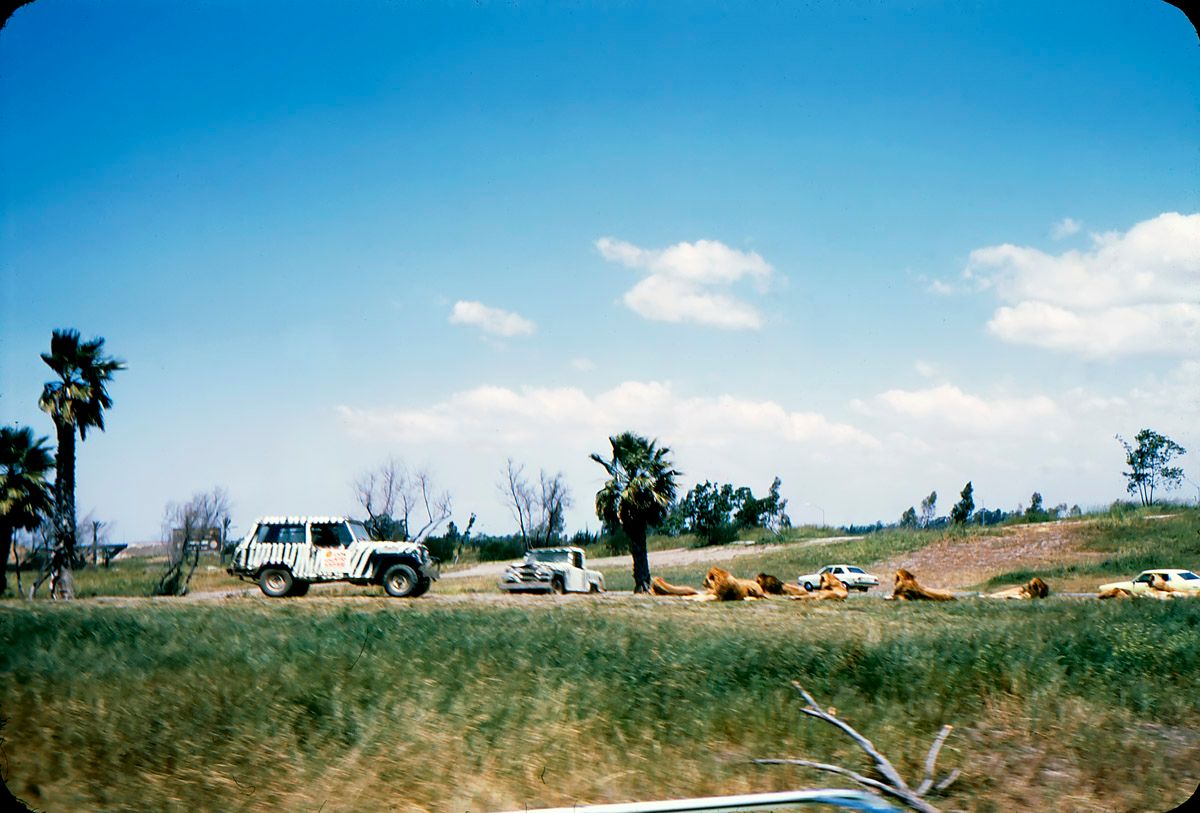 If lions are too scary for you, how about a few goats and some deer? You can see the coin operated machine that dispensed some sort of mysterious animal chow, which was not half bad. A little salt helped.