I have three "leftuggies" for you today! (That's "leftovers" to those who don't speak Gorilla).
Here's a photo from 1959, from Frontierland. I am guessing that the photographer meant to focus on the Mark Twain, but instead he/she wound up with a photo of pink oleander blossoms, and a blurry Twain in the distance. It's artistic, man!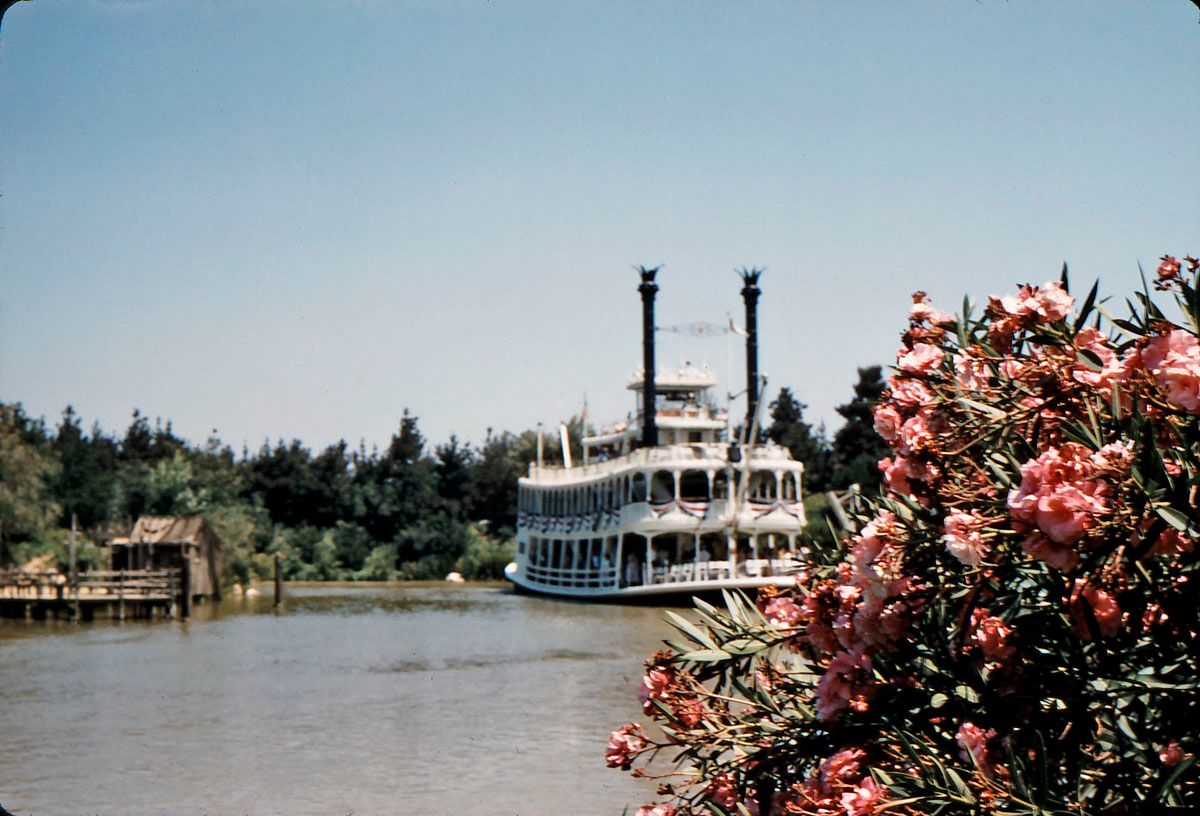 This guy dreamed of piloting a sleek Monorail, or perhaps a nuclear submarine, or even wearing lederhosen while helping folks on to the Matterhorn bobsleds. But you've got to start somewhere.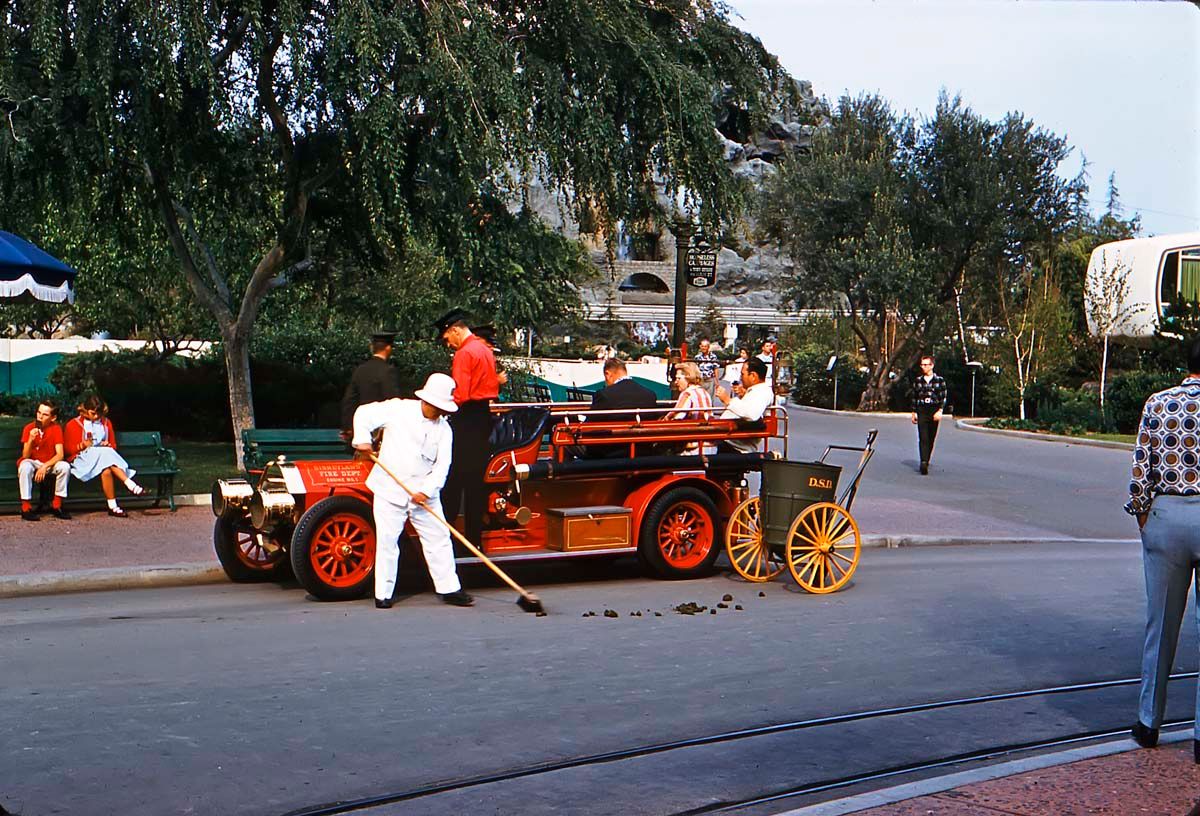 This photo dates from June 25, 1966. "It's a Small World" opened less than a month before that (on May 28). I'm so glad that the façade was returned to the white and gold palette, although the multicolored pastels that it sported for years had its fans. The vast expanse of pavement is a bit off-putting, though it was probably necessary. Bear Country had a similar look to it before Splash Mountain and the change to "Critter Country".