Today's photos come from teeny tiny slides; much smaller than standard 35mm. I'd say they're about 3/4 of an inch by about 3/8 inch. And yet... when you scan 'em and enlarge them, they hold up pretty well.
We're heading away from the Matterhorn, toward the Skyway Chalet in Fantasyland. As usual I am particularly drawn to the gold-painted buckets (as well as the gold-painted Autopia cars!).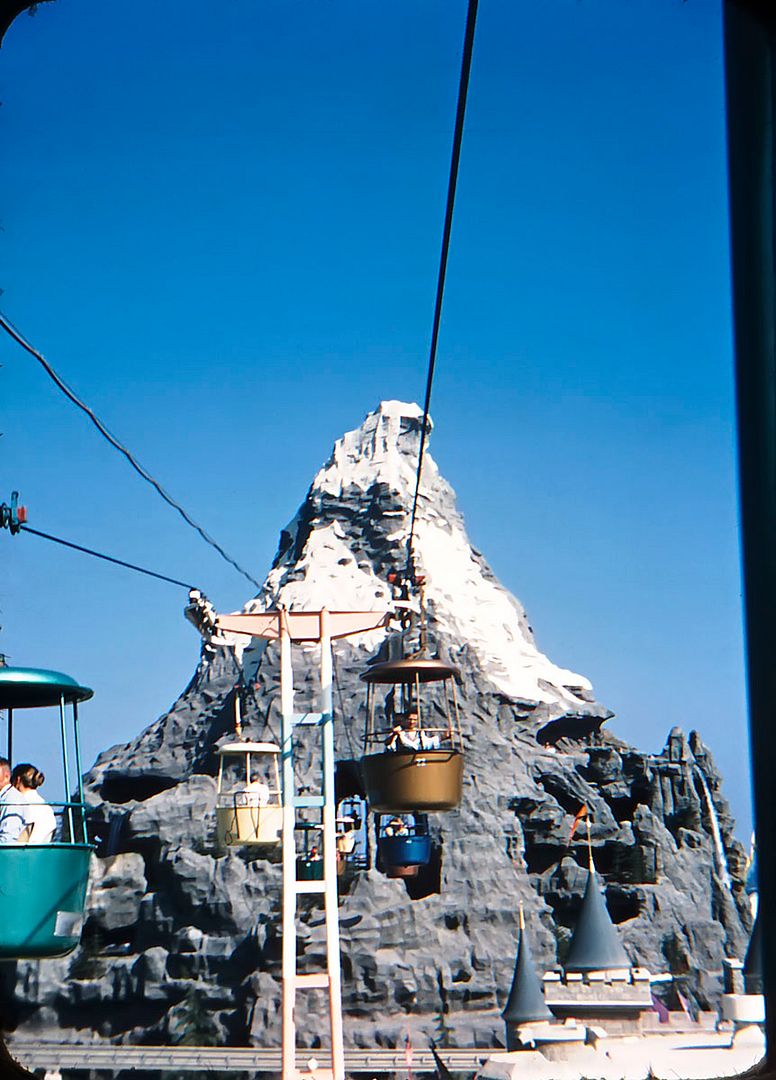 Now we're on the Tomorrowland side of the Swiss mountain, with the curving Monorail track below us. I've always assumed that the "tray" underneat the track was there to catch nuts and bolts, oil drips, and any other debris that might fall off of the Monorail. Or maybe it's there for maintenance crews to walk on.