Today we're heading to the east coast for a quick visit to Walt Disney World! These are the final four photos from my May 1972 bunch.
I love the fact that the Florida version of the Haunted Mansion looks different from the Anaheim version. It's pretty neat! And definitely more fitting for the land known as "Liberty Square". It's hard to believe that most of that structure is simply decoration, although in this case the stretching rooms stretch
up
rather than down. At Disneyland you are actually on an elevator that takes you underground so that you can travel beneath the train tracks and outside the berm. This wasn't necessary in Florida.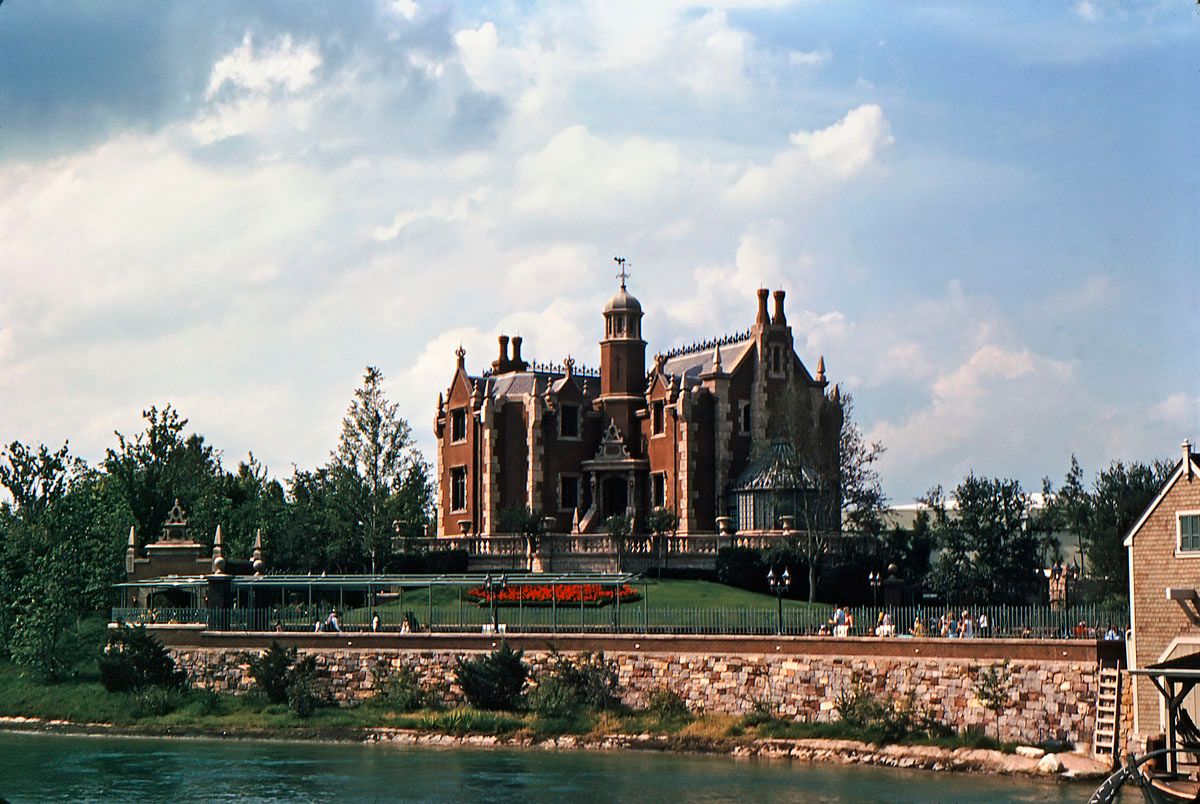 This striking structure is the home of the Tropical Serenade, the Magic Kingdom's version of "The Enchanted Tiki Room". The attraction was "under new management" for a while, but Iago and Zazu have moved out and Jose, Pierre, Michael and Fritz and all the other tiki birds have returned.
There's the building that held the Diamond Horseshoe Revue! It's funny, in most cases, buildings at Walt Disney World tended to be much larger and grander than their counterparts in Disneyland, but this structure is relatively modest. I believe that this is a restaurant now.
Lastly, and leastly, is this shot of a woman hangin' out in front of the First Aid station. Maybe there were restrooms there too. She looks angry; maybe she has a boo-boo that needs attention.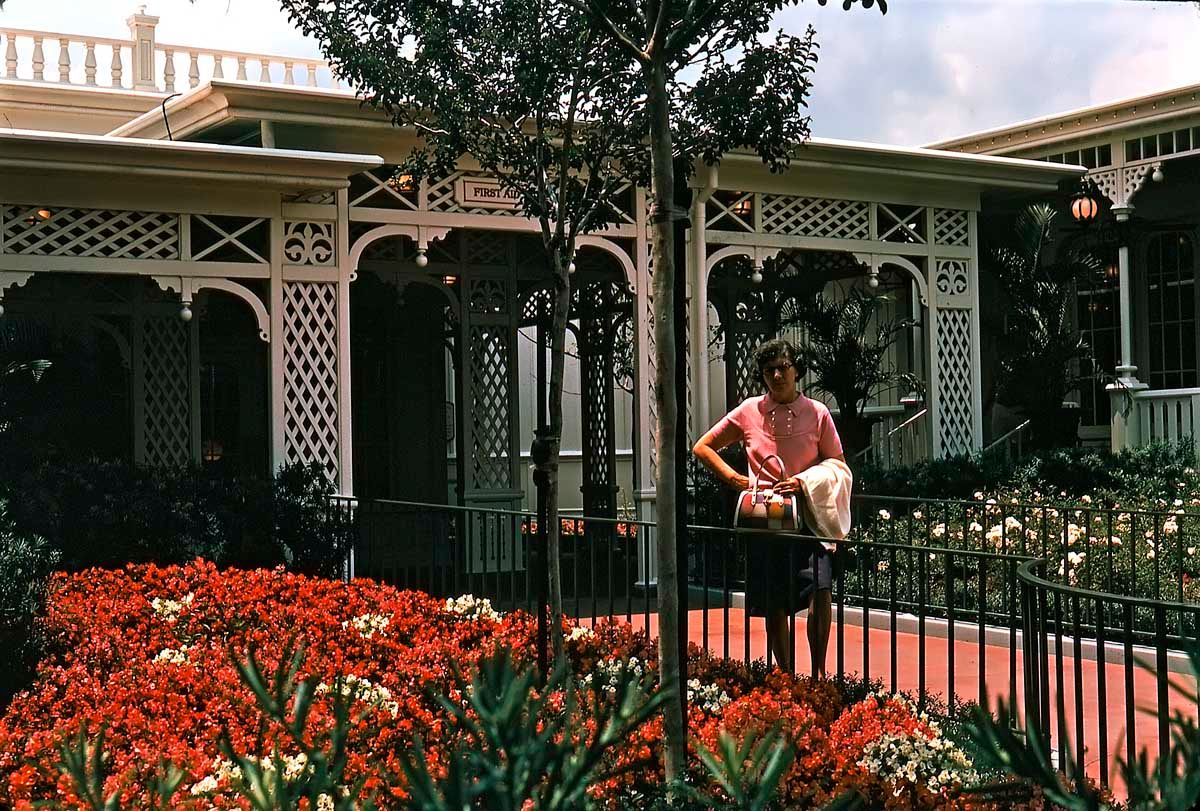 This may have been the last from this bunch, but I have a few more vintage WDW images to come!
*Note: I will be out of town starting today, and will return late Monday night. There will still be new posts each day, and I will respond to comments when I have access to a computer!