Today I have a random selection of photos from Knott's Berry Farm.
Let's start with this nice photo from April, 1956. I believe that modest little building is the original berry stand that Walter and Cordelia Knott used to sell their famous boysenberries (and other fruits and vegetables). I'm sure that they could have never dreamed of the success that they would achieve, thanks in large part to Cordelia's skill in cooking and eventually running the chicken restaurant, and Walter's vision, building a place to keep folks entertained while they waited for one of those chicken dinners.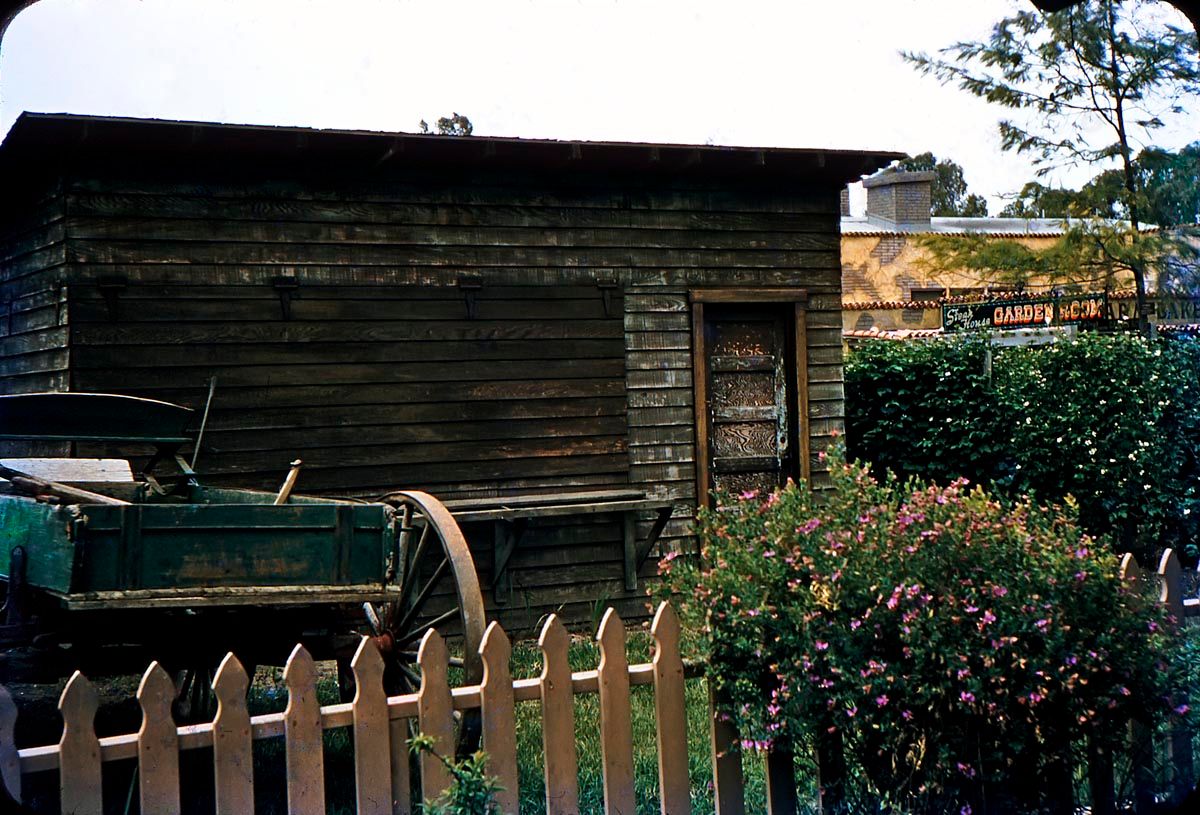 From some time in the 1950's, somebody took a snapshot of the family as they posed on the small bridge over the beautiful lily pond. Look at all those trees? Long gone, of course.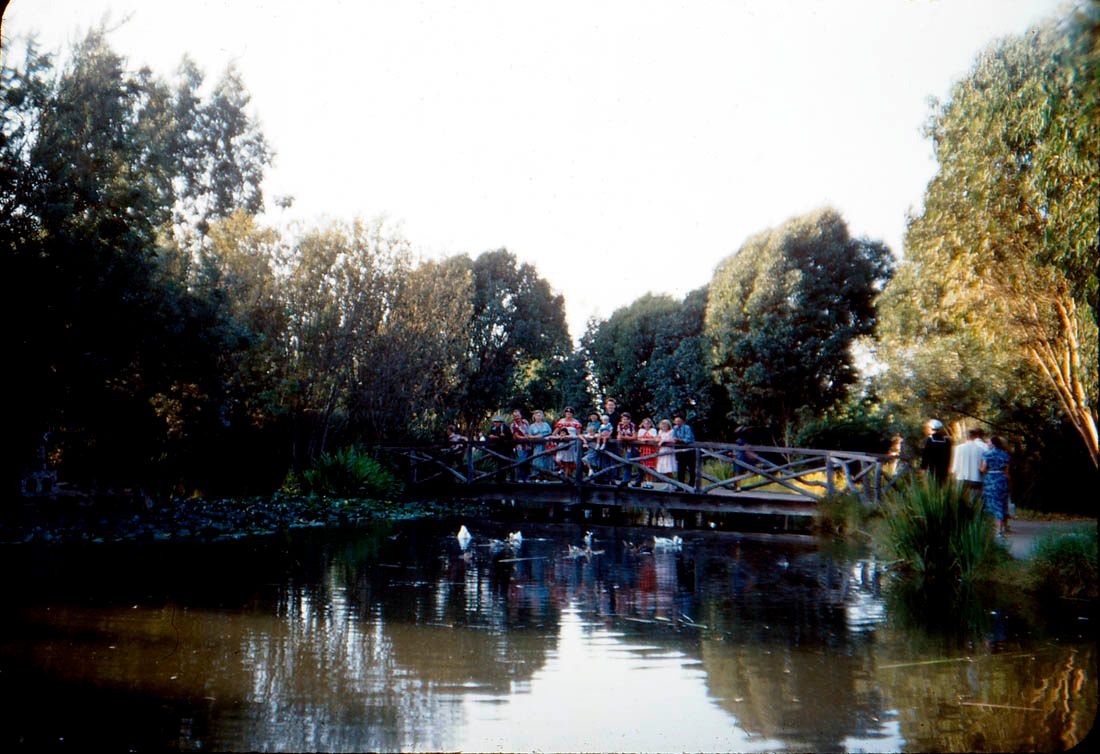 And here's a familiar sight, the old steam-powered fire wagon. It was a popular photo subject, and it's easy to see why. It's beautifully clunky in that authentic "steampunk" manner!