The Imagineers have designed a lot of great stuff over the years - to put it mildly. But I think that New Orleans Square is still one of the masterpieces. I'm not even talking about "Pirates of the Caribbean" or "The Haunted Mansion"; I'm referring to the winding streets, the wrought iron, the bricks and wood and balconies and windows and doors that all add up to more than the sum of the parts.

In this 1969 view you can get a feel for the details that enrich but don't overwhelm. Perhaps Disneyland's limited real estate was a blessing in disguise in this case; New Orleans Square is a surprisingly intimate experience.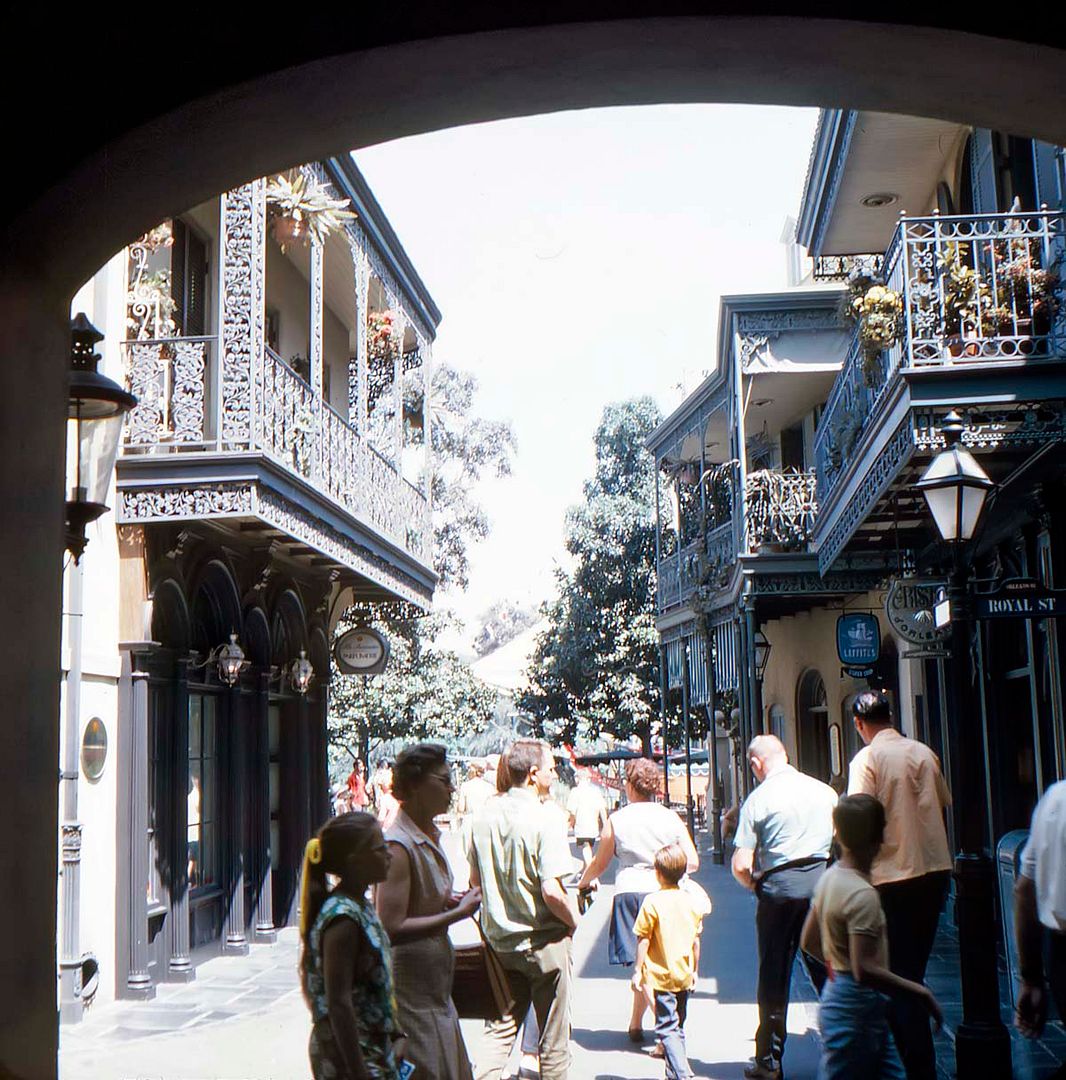 Here's a look into the Court of Angels. This lovely little courtyard that seems to have no purpose (as far as guests are concerned) other than the fact that it looks great. That staircase (tastefully roped off to prevent hippies from going up) surely leads to some secret cast member facility. If anybody knows for sure, please share!