It's hard to think of Disneyland and not picture Sleeping Beauty Castle. Its image is everywhere, and there are enough photos of it so that if you placed them end to end, they would reach to Jupiter and back 20 times. Which is a pretty amazing fact that I just made up!
Check out this first lovely image taken on a brisk March day. Part of the Carnation Plaza is to our left.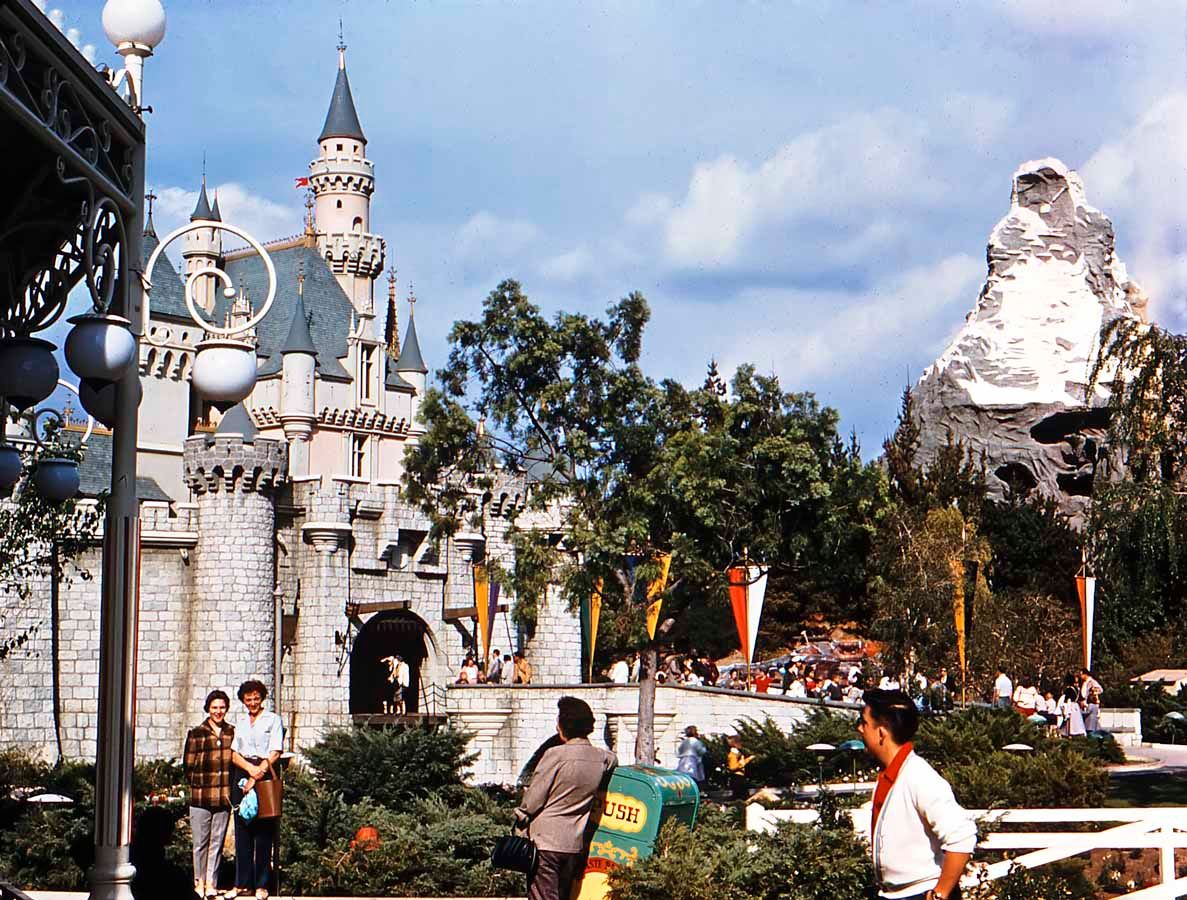 Here's the other castle; Cinderella liked to hang out there. Sort of reminds me of the castle at Disneyland Paris. The building with the tower in the lower left is where Cindy lived with her smelly stepsisters and evil stepmother, and all of those squeaky mice.
And finally, yet another photo of Sleeping Beauty Castle. A tour guide is in the foreground; I like this outfit with the little bonnet instead of the plaid riding cap. See the family to the left? Sis is perfectly in step with mom, and little bro is perfectly in step with pop.