Gold City! North Carolina, that is. I can't find very much about this park on the interwebs, but it apparently was open from the 1960's through the 1990's; as you can see from this sign, you could take a chair lift up (waaaay up) the side of the mountain to the actual western town at the top.



There's the chair lift! And a giant slide, whoo-hoo. I used to love those big slides when I was a kid (they had one somewhere in Orange County). From what I've read, Gold City was a typical western-type amusement park, with shootouts, girls dancing at the saloon, mine tours, and a "Kiss the Toothless Prospector" booth. I made that last part up.



See, I told you the chair lift was a doozie. It has been removed, and from what I've read, the city at the top of the hill has fallen into disrepair. The cluster of buildings at the bottom of the hill now comprises the Gold City Gem Mine, one of those places that encourages you to look for real gemstones. According to their website, a sapphire was found that was over 1000 carats.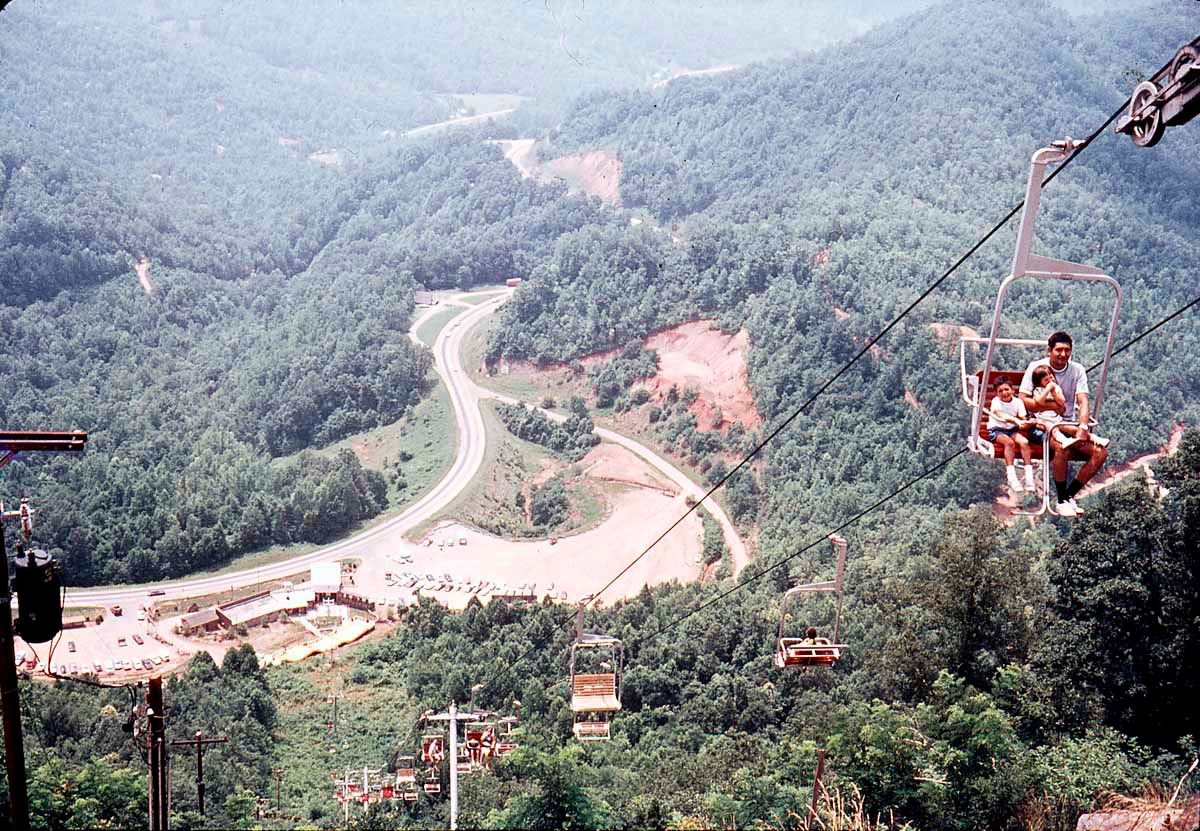 The next time we visit Gold City, we'll see the actual western town!