"Marineland of the Pacific", in beautiful Palos Verdes, was a wonderful place to visit. It opened in 1954 (pre-dating Disneyland), and closed in 1987.
I'm not sure when this 414-foot tower was added, but it was a landmark for many years (and continued standing until 1995). As you can imagine, it provided spectacular views from the top. The gondola appears to have been a double-decker.
The next two shots are from the gondola as it ascended the tower. There are lots of differnt smaller water tanks at ground-level. In the lower left you can see the zig-zagging ramp that led spectators up to seats to the largest aquariums; I believe that you could view these through plexiglass windows from the lower levels.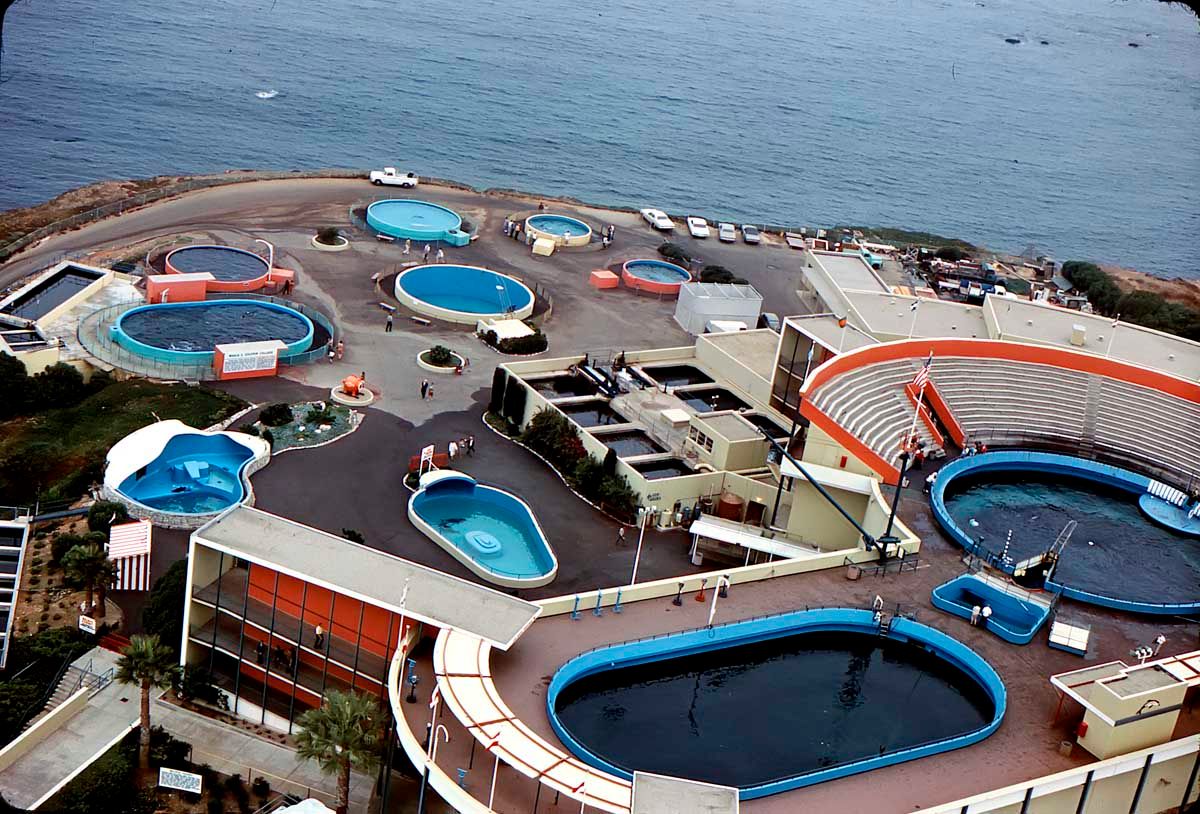 You can see some apparatus that was used for performances by seals, while at least one smaller side tank has a dolphin (or porpoise?) in it. I think I even see the ring that was set on fire and swung out over the water for a death-defying stunt dolphin to jump through.