I'll bet you thought that Christmas was over, but you were wrong! In fact, tonight I'm going a-wassailing. Today's photos were kindly donated by the mysterious and secretive JG, from his own file of family snapshots, circa 1965. The real, genuine snow on the ground adds to the Christmas cheer. I can already smell the aroma of wet wool mittens.
Let's start with this cookie cottage, also known as the Good Witch's Bakery. Those flower-shaped cookies on the roof remind me of Burry's "fudge filled shortcake" cookies. What, no cute name like "fudgetastics"?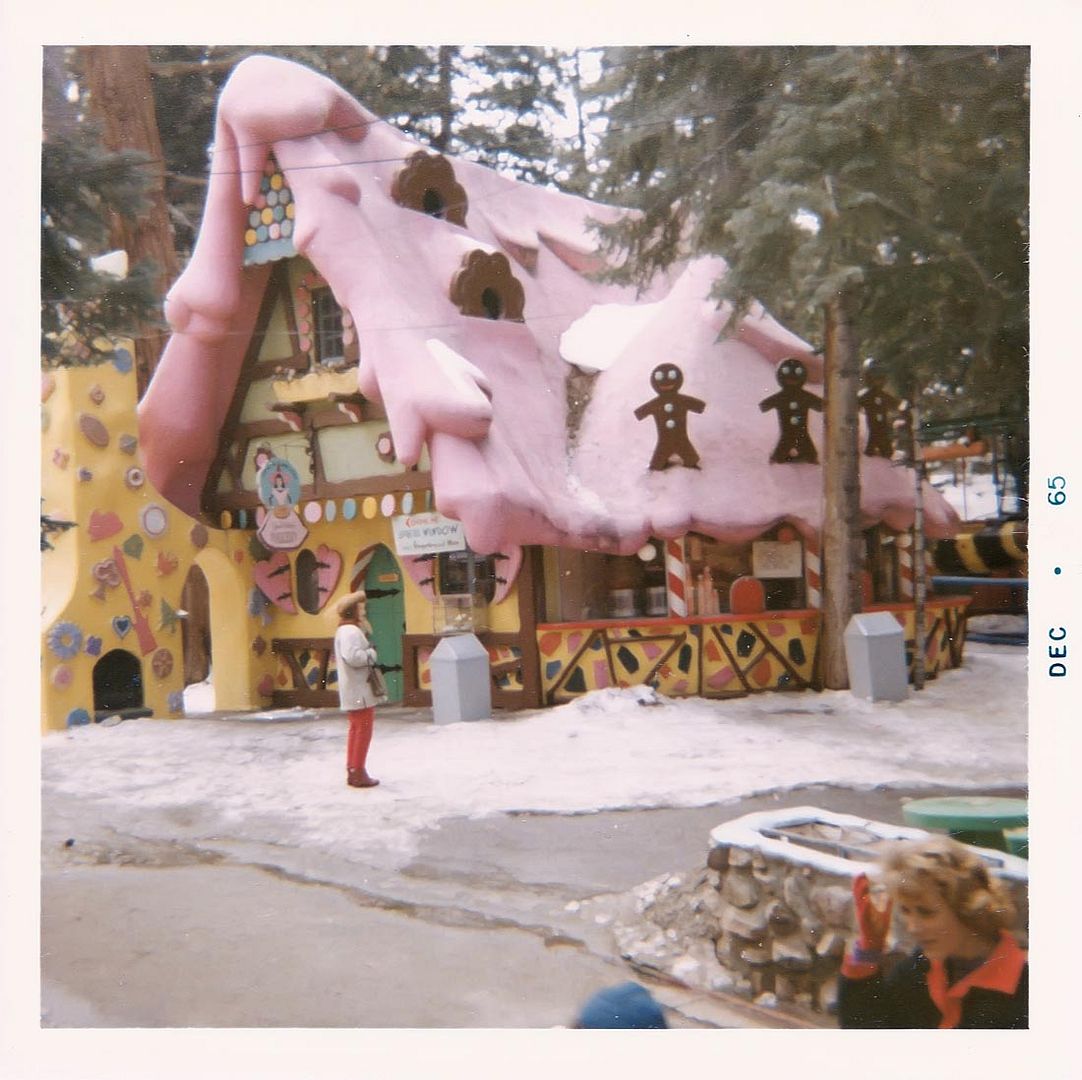 Here's the Easter Bunny's House; he doesn't require much room, so Santa leases the property to him for cheap.
Hooray! It's the legendary Bumblebee Monorail. The
only
adorable Monorail that I am aware of. I have 30 or 40 photos of Santa's Village, but no pictures of this ride.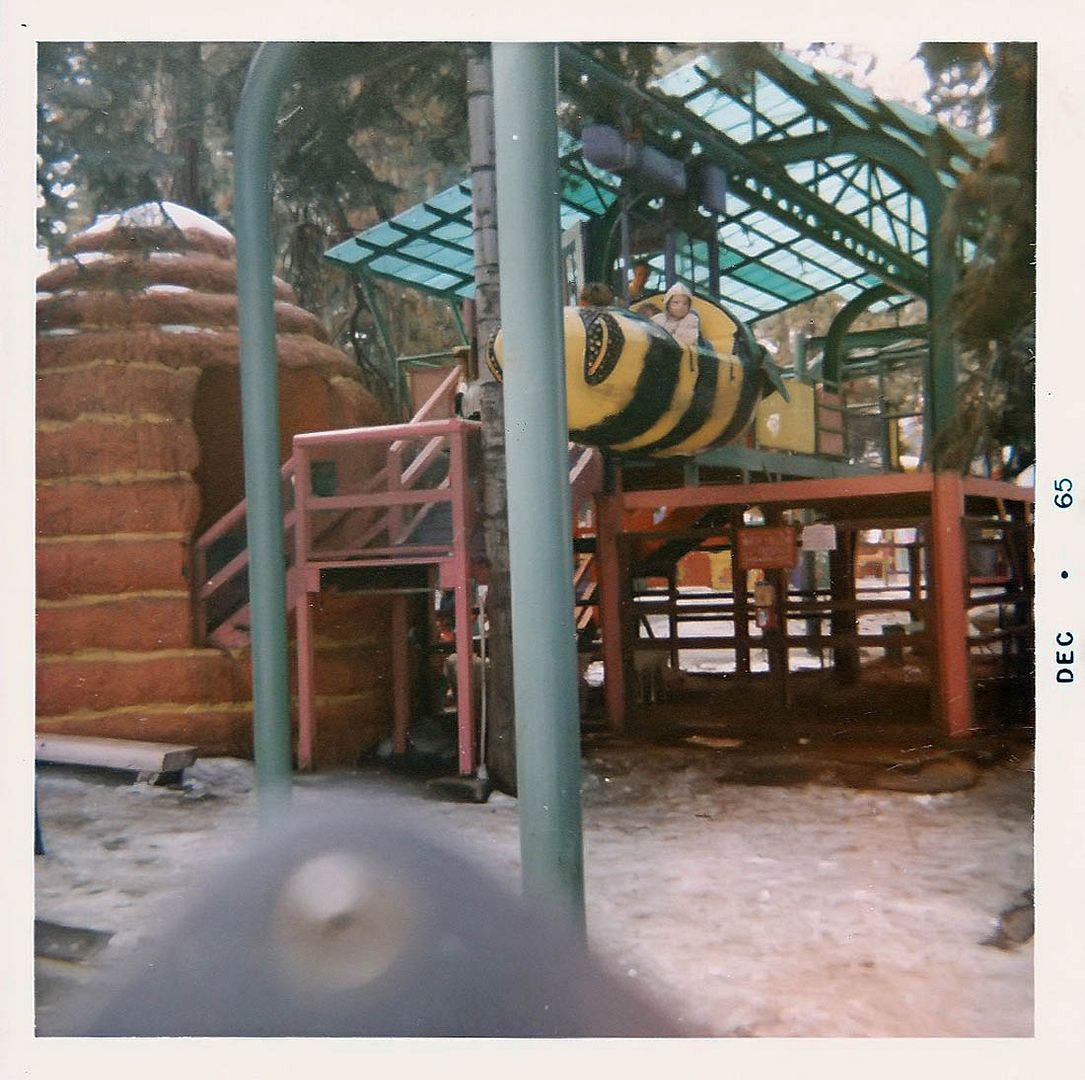 Santa's House! St. Nick's magic has caused the mushrooms to grow to unheard-of sizes, not to mention the groovy colors. Children of all ages could visit Mr. Kringle here, and tell him what Nerf toy they wanted under the tree that year.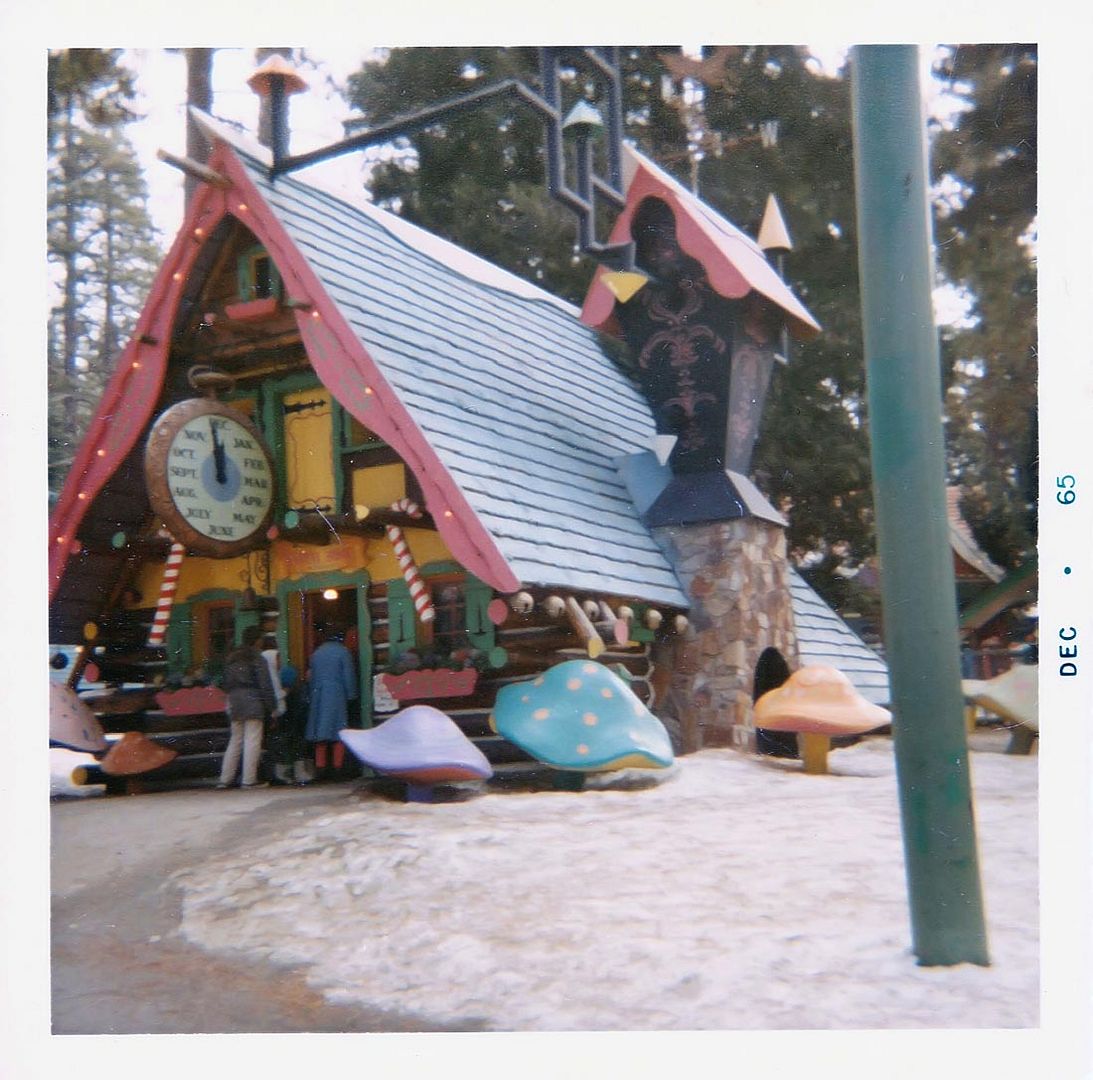 There's that Christmas Tree ride again (oh, and Bumblebee Monorail alert!). The tree has a very Rankin-Bass look to it. Oh man, imagine how cold it must have been up there, that's a lot of snow on the ground.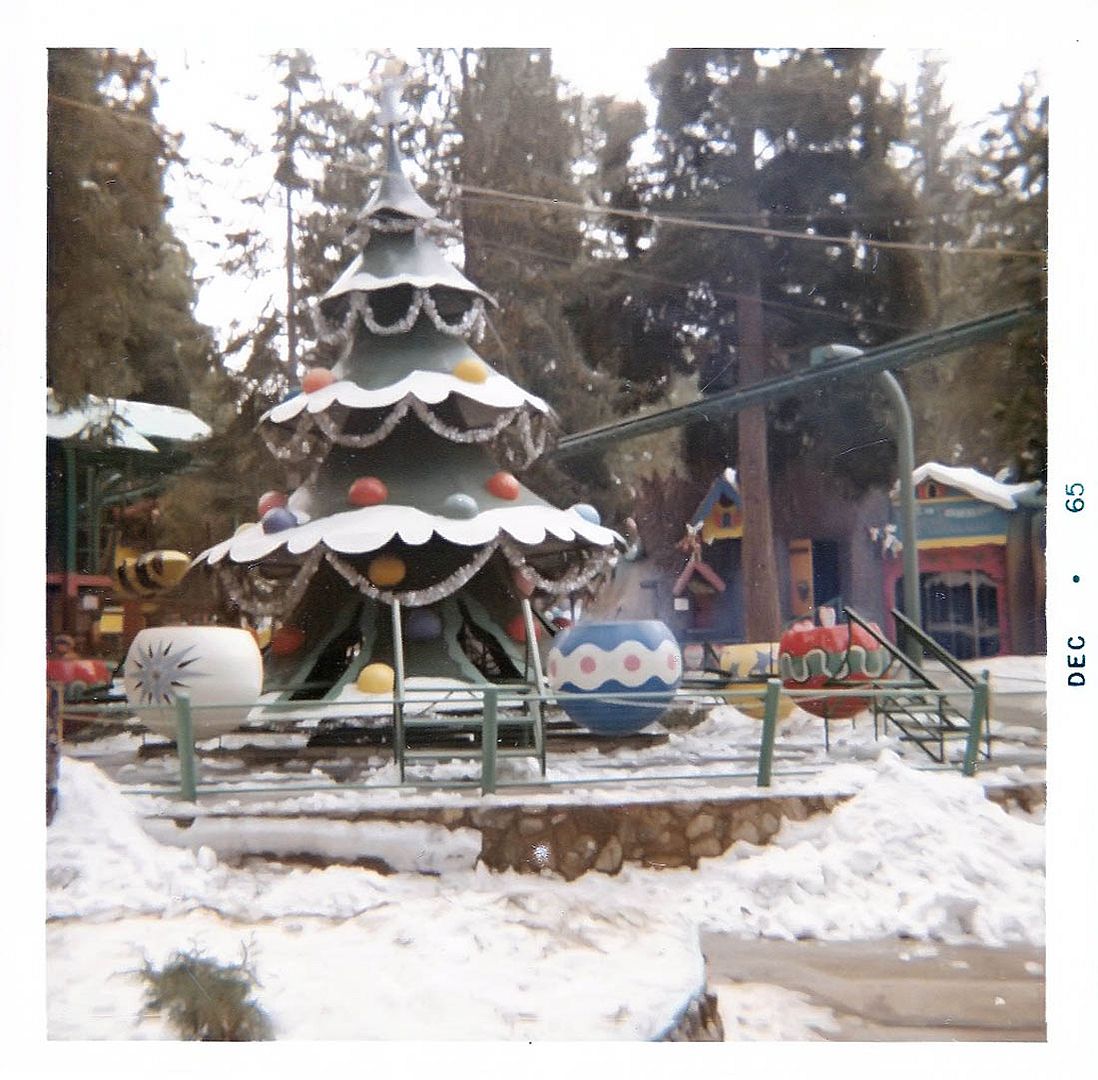 MANY THANKS to "JG" for sharing these great photos of a long-gone California attraction!!