You may be experiencing a dizzying case of deja vu when looking at this first photo; I had a very similar image just over a week ago. But I could look at pictures like this all day.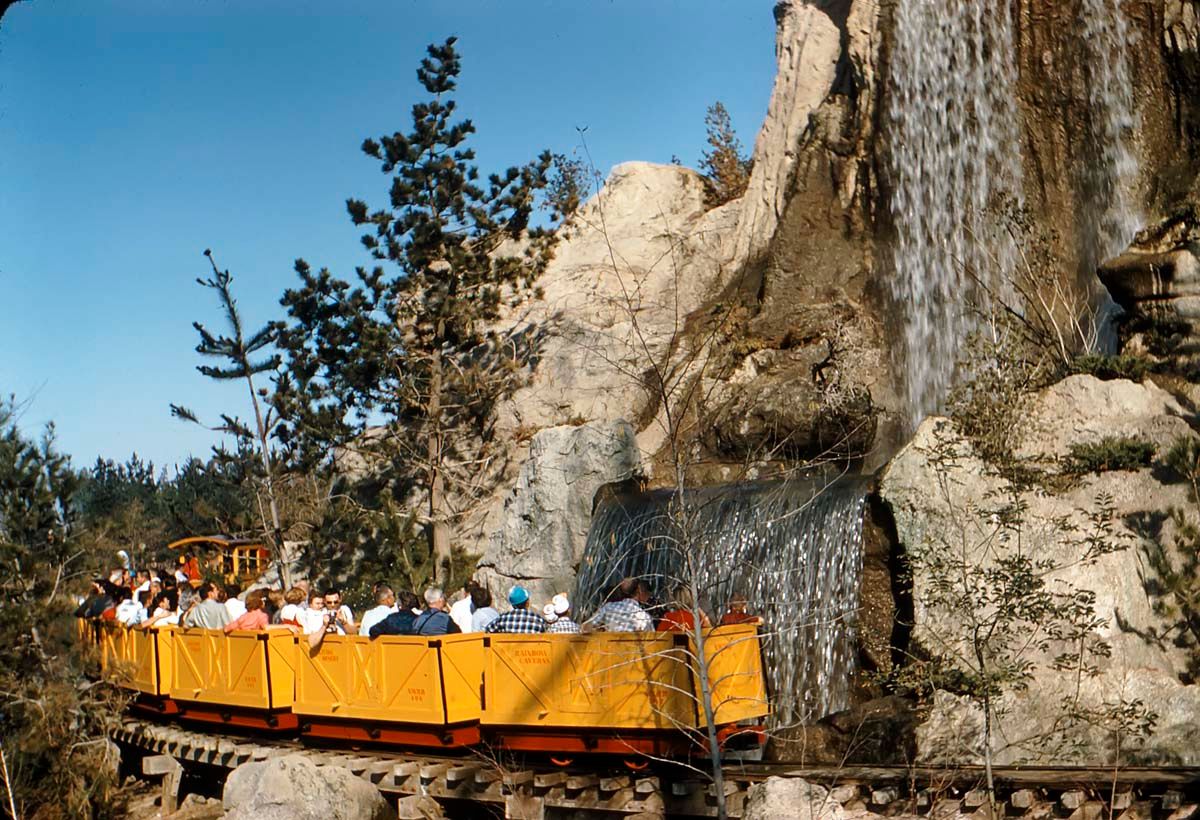 Here's a close up view of the folks aboard the train. Hey, that guy's taking our picture! Nearly everyone else is admiring the big waterfall. Notice the souvenir Donald Duck squeaky hats on those two kids.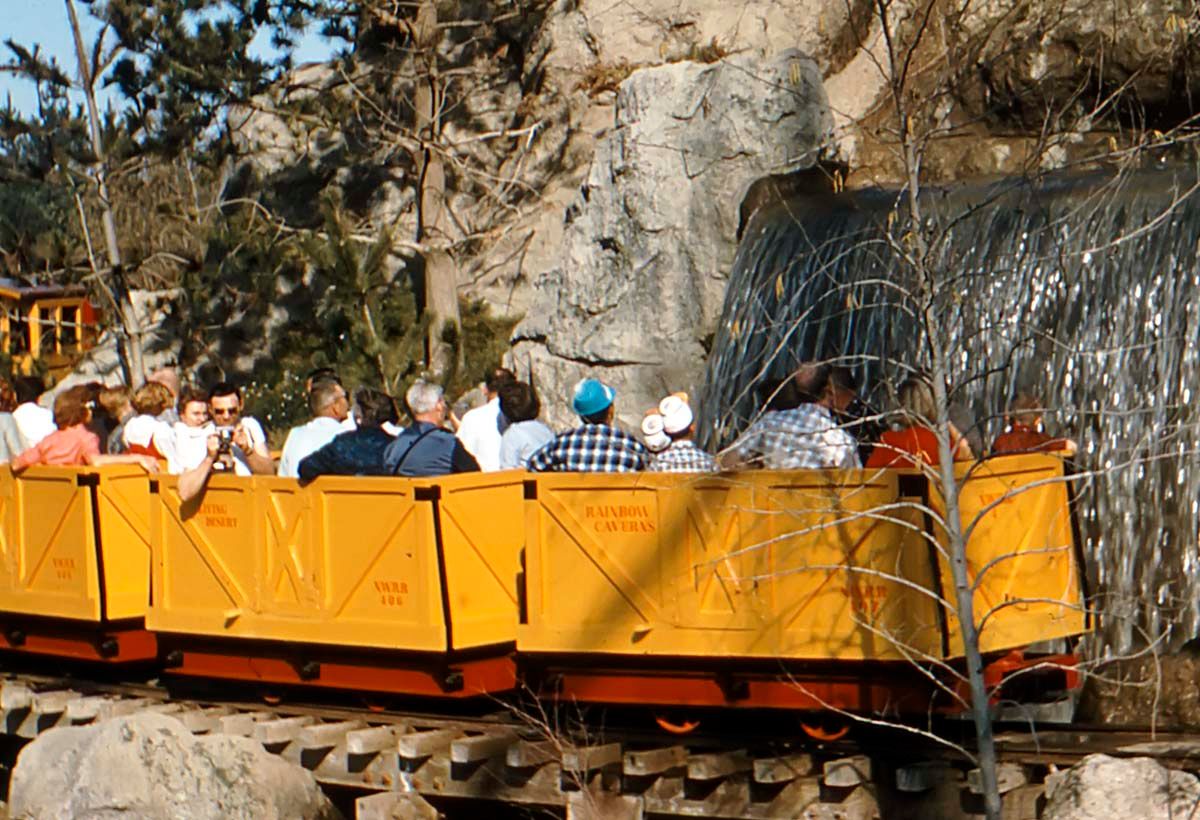 Howdy, Engineer Zeke! Those Mine Train boys are right friendly.